Niantic Labs has partnered with cheero to release the cheero Ingress Power Cube 12,000 mAh. Niantic Labs is a startup within Google. This is an exceptional mobile battery customized for Ingress players. Ingress is an augmented reality multiplayer online role playing game dependent on GPS.
There is an interactive interface and colorful display on the new cheero battery that will provide the Ingress players the ability to power up for long missions to enjoy all day fun.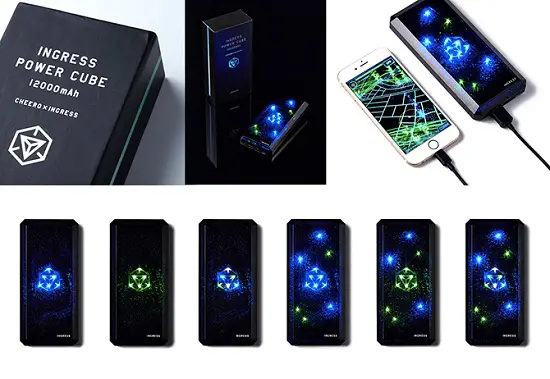 Focused on power and safety, the cheero Ingress Power Cube houses a 12,000 mAh of capacity that will help the Agents to enjoy their activities without any worries on the battery level. The battery pack will help all the Ingress Agents the ability to travel and experience even more of the world and show their Ingress colors.
cheero batteries are available for p​re­order via Amazon. The batteries will start shipping to Ingress Agents who pre­ordered them in mid February 2015.
Regarding this, Ryo Higashi, CEO, TRA Co. Ltd. claimed that, "cheero is a top power source for Ingress Agents and the Ingress Power Cube 12000 mAh is the result of a collaborative effort between Niantic Labs and cheero. We hope to see Agents from around the world visit more Portals and enjoy Ingress with this battery in their hands. We would like to extend our heartfelt gratitude to Niantic Labs who worked closely with us on this project, as well as everyone concerned."