Business card is one of the everyday essentials for professionals. If you are a professional, you know that it is a common practice to exchange business cards whenever you meet new people related to your business. But, it is a hectic process to save all the business cards. But, smartphones are there to your rescue as you can save the business cards in your smartphone and refer to them on the go. For this reason, there are numerous business card scanner applications that can swiftly scan the business cards and save the contact details in your smartphone. Here is a list of five such business card scanners for Android devices.
CamCard Free
CamCard Free is claimed to have over 100 million users across the globe. This business card reader app can scan a business card and save the information on it directly in your Android device. It provides a few additional features such as exchanging e-cards and finding the directions to the contacts in the application other than business card scanning. The application supports sixteen different languages.
Business Card Reader Free
The Business Card Reader Free application supports capturing contact details on the business cards in 21 different languages. It is a capable multi-function contact data management application that makes it easy to enter and manage your business contacts efficiently. It can sync the data on the cards across Android and iOS devices, save the contacts on its storage called CardHolder and share the contact details via email, SMS or Wi-Fi.
CardToContact Card Reader
CardToContact Card Reader is a easy-to-use business card reader app that helps you scan business cards and store them as contacts in your smartphone. You simply have to capture a photo of the business card and the app will add the contact information in your Android device. You can add notes to the cards, labels to them to display them accordingly, use full text search to find a specific card and backup all the cards. The application is optimized for tablets as well.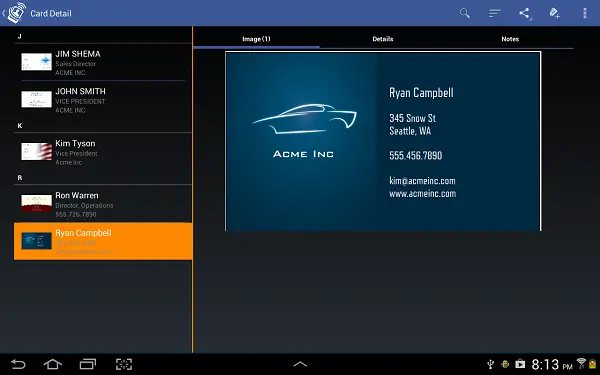 ScanBizCards Lite – Scan Card
ScanBizCards Lite – Scan Card is one of most versatile business card readers for smartphones. It lets you store all the business cards in your smartphone and refer to them when in need. You can export your business cards to different CRM platforms and it is the best solution for trade shows and conventions. All you need to do is to snap or import a photo of a business card, scan it, review and edit the results with an image and add it to the address book or combine it with an existing contact.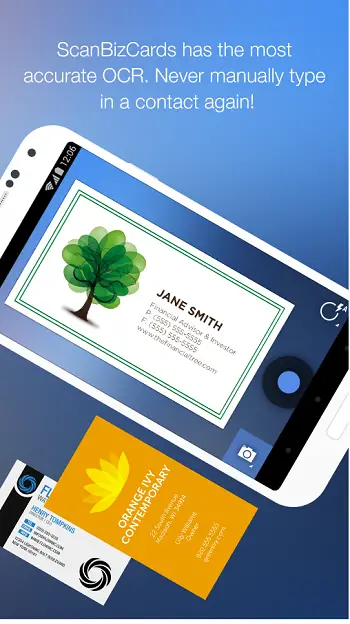 MobiCard
MobiCard is an application that allows you to create scanned copies of business carda and exchange them. Multi-functional business cards let you to digitize paper, use the business cards of friends, exchange business cards easily, sort cards by category, synchronize the business cards, view them on any device and use them free of charge. This app lets you store up to 20 business cards and exchange them via MMS.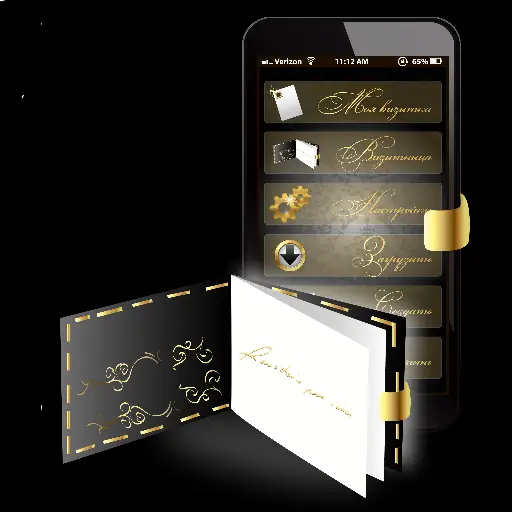 Conclusion
The applications mentioned above sre some that can share the business cards to others via smartphones. There are several others that can be downloaded on your device. These are very handy as they lets you access the business card details as when you need them right from your smartphone.