There are many of us who would want to know the real time status of the hardware available on our smartphones. There is a curiosity to know that how much loading CPU cores are taking on, what is the current speed of 2G or 3G connectivity, how much RAM is free, or what is the current signal strength of the WiFi signal connected to you and around you. These are few of the queries which any user may want to get answer to, however there are various applications available in the Google Play Store solely dedicated to one of these features.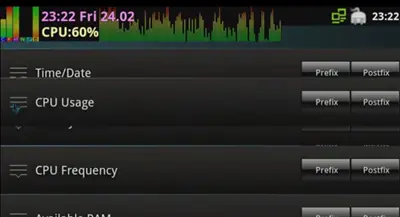 In this article, we are going to help you with an application named as Cool Tool, which can answer all those above mentioned queries for you by creating a small display bar for you. You can play with the UI design of that bar and can place it anywhere on the screen. Let us take a look into its details.
Track the most important Parameters on Android smartphone
The video embedded below will take you through all the functionalities of this application. However, we will provide you with the major highlights of this application.
It can provide with you very basic details and very geeky details at the same time but the best part about this app is that you can choose the feature you would like to see over the screen. Few of the parameters are CPU Usage, Battery Temperature, GSM Signal strength, RAM Usage, WiFi Signal level, speed of 2G/3G/Wi-Fi connectivity, CPU Temperature (for some devices) and some more parameters.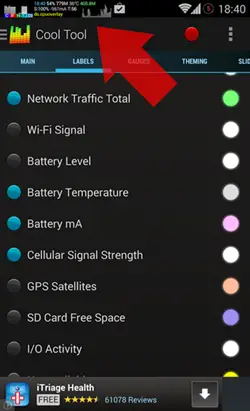 Most of the features available in this application are about altering the panel where all these stats will be display in real time. You can alter its position, the size of the font, size of the panel, change the color of the text and the background, change the opacity levels of background graph effects and the text and much more alterations.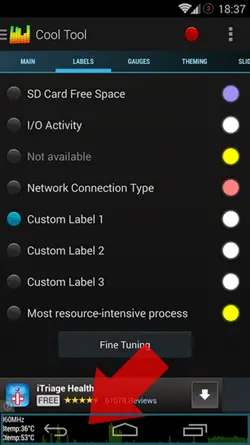 The panel of this application will always be available at the top of the screen, irrespective of the kind of app opened on your smartphone. However, you can create few exceptions for some applications which will send this panel in the background, once they are launched by you.
Conclusion
Such kind of applications are really useful, especially when you are reviewer and really want to check the performance of the devices available with you. They are also the best way to diagnose any kind of problem occurring with the device as you can easily locate the problem by looking at the abnormality. Let us now your opinion about this application and stay tuned to know about such applications ways to make your smartphone smarter.