It is all about portable devices these days, people have started swelling deeper into the application of all those famous websites and these websites have also responded in a similar way by providing their users with a great user experience on these Android or iOS applications. Gmail application already has all the important features required by user while checking its mailbox. You can white any kind of mail change the font style, size and color and add any kind of attachment to it. In other words Gmail application layout is considered to be one of the most user friendly layout, one will get attached to and will always want to check all the mails over the same layout.
With the new upgrade available on Gmail you will be able to merge your various mailboxes available with Yahoo, Outlook Exchange, and Microsoft Live with your Gmail account. In this article we will tell you that how this can be done.
Add multiple mail accounts to GMail android application
Update the application and open it to lookout for the options by tapping the highlighted area in the screenshot.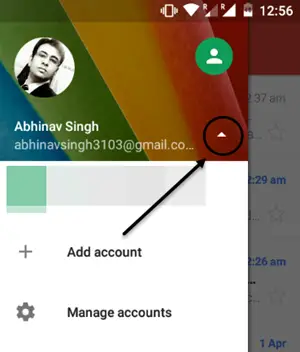 Tap the option named 'Add Account' and then choose the Personal (IMAP/POP) account.
Now enter the required details, which includes the password or if you have any client certificate for your mailbox.
Now it will validate the server settings and then ask for the permissions to sync the data of your Personal POP account with this Gmail application.
Lastly, you will simply have to name that mailbox and after that it will be finally added to your Gmail application. You can always choose that mailbox and check for the new mail available in it.
Conclusion
Gmail has started acting like a ail client which will allow the users to its User Interface even if a user is not primarily using Gmail as its primary account. So, you have another for not using that Ymail official application. Stay tuned to know more about such tips related to these popular applications and let us know your opinion about it.