Windows Phone 10 is all set to be rolled out to the devices in the coming months. There are several impressive features in the platform including the 4K video recording support. But, it looks like Microsoft is not happy with these enhancements as it is planning to make the next iteration of its platform even better to make it complete. A lot of new features in the Windows 10 platform have been noticed at the presentations showing its driver capabilities. These features are believed to arrive with Windows 10 for smartphones. The features are listed below.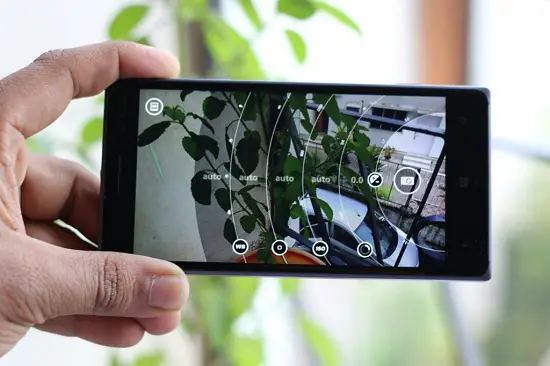 Digital Video Stabilization
This is an image stabilization feature that will play a crucial role while clicking snaps or capturing a video. The level of stabilization will be automatically adjusted based on the situation. As all devices do not arrive with OIS, this is a welcome feature in the Windows 10. It is optional and when it is mentioned, the drive will support the ability and determine the level of stabilization that s needed.
Scene Analysis
This feature will let the camera to select a particular scene automatically and capture it. This is the perfect addition to the camera centric Lumia smartphones. The Scene Analysis will be done by setting the Advanced Photo mode automatic and it will decide to capture the particular snap with Flash or HDR.
Smooth zoom VS Direct Zoom
Zoom is supported by the Lumia camera, but it seems like Microsoft is aimed at enhancing this feature with the new concept that will make the zooming functionality quicker and faster. The zooming process with be smooth as well.
Pre optimization hints (Image+video modes)
This is advanced than the Smart Sequence in Lumia camera. It can take videos alongside images. Users can choose the snap that will have high priority to shoot them good. This way, snaps can be clicked automatically as well using Face Detection. This feature will have the power, latency, quality and settings of how the camera will be controlled.
Other Features
Besides the ones that are explained, the other new features that will be a part of Windows 10 include face detection, zoom during video capture, variable frame rate, extended variable photo sequence, profile, video HDR, independent flash control and square aspect ratio resolutions.
Conclusion
These features have been revealed during the presentations and we are yet to see if they will debut in the upcoming Windows 10 platform. If these arrive in the platform with cutting edge hardware, the platform will definitely become successful.