Samsung smartphones have always been the center of attraction with enthralling designs and eye popping features. As far as the Samsung Flagships are concerned almost all of them flaunts bigger AMOLED displays, Exynos chipsets and all those preloaded apps running continually in background and not to forget the Touchwiz interface.
All these factors combined takes a huge toll on battery life and draining it much faster than usual. Users are struggling with the poor battery backup of these smartphones from the very beginning and grueling process of charging the phone time and again. So arises the need for look for ways to save battery power we could to add some precious minutes off charge. Here are some tips to fix the poor battery life on your smartphone
Disable The Connectivity Features You Are Not Using
With the emergence of so called smartphones long battery life has become a thing of past. All the usual connectivity features on smartphones these days like 4G, 3G, Wi-Fi and Bluetooth drain battery at much faster rate. You can save some minutes on battery time by switching these features off when not in use. When you are not using high speed internet, switch off the data connection and switch over to 2G network mode. It will considerably reduce the power consumption on your smartphone. Same goes for Wi-Fi and Bluetooth.
Background Sync is one silent battery drainer. It is understood that Syncing data is useful but you can always turn it off for the services which are not in use. Just pull down the quick settings and disable Sync and you are good to go. Likewise GPS can also be disabled when not in use thus saving some more power.
Disabling Preloaded Bloatware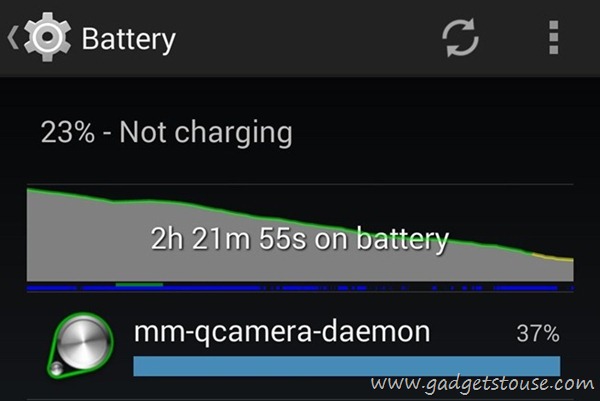 Samsung is insanely famous for the amount of apps it preloads on its smartphones called Bloatware. All these apps like S Voice, S Pen, ChatOn. S Memo, S Health and Smart Remote to count a few are huge battery drainers. They keep running in the background with little or no use thus killing battery time. You can always go to app settings and disable all these apps or those which you are not using. This will significantly increase the battery life.
Replace TouchWiz Launcher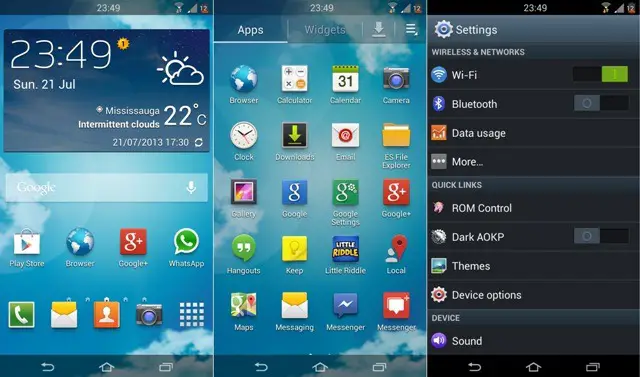 Touchwiz launcher is yet another silent battery killer. It always keeps running in the background eating loads of memory and offering sluggish performance. You can always go for an alternate launcher like Nova Launcher, Action Launcher and many more out there who offers optimum performance and do not eat that much battery and giving a whole lot more customization options all the way.
Choosing the Power Saving Mode
Samsung smartphones come preloaded with a battery saving option of its own or sorts of. Choosing power saving mode can always add those crucial minutes to your battery life by disabling many connectivity features when display is switched off. Other than that it can change the look and feel of the smartphone to that of a black and white (Greyscale) tone to reduce power consumption by the illuminating back pixels.
Changing Display Settings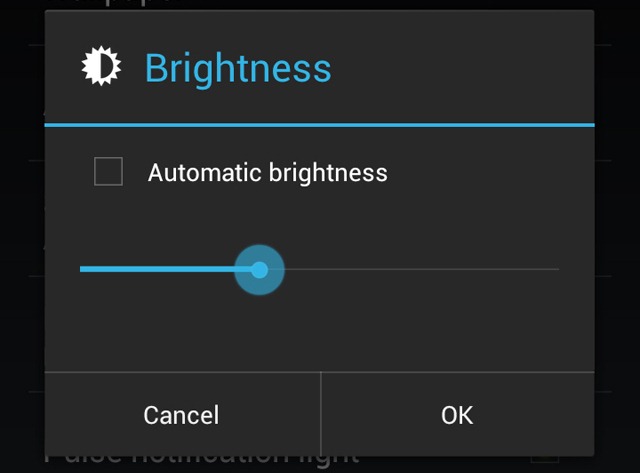 Reducing the brightness level of the display and reducing the sleep time always helps in preserving battery. Apart from that you can reduce the number of widgets on the home screen and use a black wallpaper instead of colourful ones to add some extra minutes to the battery life. And if managing all these settings manually is too cumbersome for you then you can choose any battery saving app from all those out there. The battery saving app will do all the aforementioned changes for you and preserving the battery juice and will keep it running much longer than usual.
Conclusion
The above mentioned steps will give your smartphone considerable usage time off charge when you most need it. Do not feel guilty for using all those glam sham features. Besides, you can download third party apps to monitor your consumption. If you are already happy with the amount of backup you are getting, you can consider bypassing Android version updates or read proper community feedback before installing the. If any other trick works better for you, let us know in the comment section below.