Well, this time Samsung has introduced many new feature in their TouchWiz with their latest Samsung Flagship device. We have been working around them and bringing it to you one by one. They make look really simple to you but they are highly productive for the users who are not aware about these tips. There are few applications which we would want to check again and again after very small interval of time. The best way is to open the recent applications section and tap that application. Another way can be to stick to that application will to pin it on your screen which will not allow you to navigate away from it, even if you get any other notification from any other application.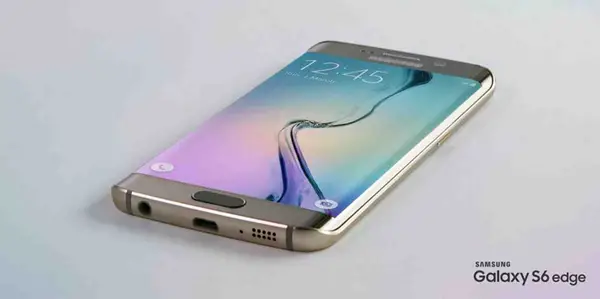 Now this is something which is not possible with all the other Android but luckily TouchWiz introduced it in their new flagship device Samsung Galaxy S6 Edge. Just follow the steps mentioned below and you will be able to take care of this feature on your Samsung Galaxy S6 Edge.
Pin an App on your screen
Open the Settings section and then navigate to Lock Screen and Security option. Tap it and you will see a screen mentioned below.
Tap 'Other Security options', an then you will see an option of 'Pin Windows'.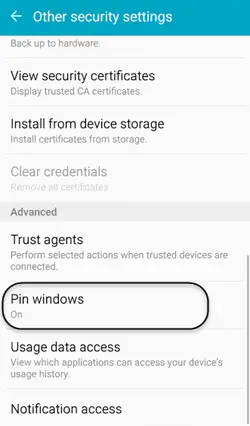 Now tap that option to enable it.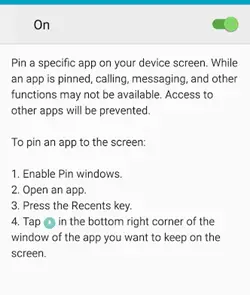 Upon enabling you will see disclaimer on your how to disable this feature if you want to switch to another application. You will just have to tap and hold the recent apps key and the back ley at the same time.
This feature will really come in handy in case you want to stick to a certain and you don't want any other application to bother, even if it is a call from someone. You may not use this feature pretty frequent but its awareness will be really useful for you, especially when you are doing a monetary transaction from your debit card and someone might interrupt it by calling you.
Conclusion
We will try to find a suitable application which could help you to do this with other smartphones available in the market. Let us know your opinion and experience on this feature of this Samsung Flagship device. Stay tune to know more tips like these with other devices.