USB cables can be tricky as most of them look alike to untrained eyes and because market is flooded with low quality cheap alternatives, which don't necessarily work as you would want them to. Of course there is wireless charging to rely on, but even a year after Microsoft popularized it with its Lumia Lineup, not all devices support it.
So if you no longer trust your USB cable or perhaps you are out there to buy a new one, here are some tips that can help you make a decision.
Ampere
Ampere is a free app which can measure charging current input to your device. Just launch the app and wait for it to measure MilliAmperes your device is consuming. Note this down and now connect your charger with USB cable. Every charger has output current scribbled on it. And if the sum of mA your device is consuming and the mA reading when charger is connected is close to what is labeled on your charger, your cable is fine.
In the above case, the faulty USB cable gives me around 1100 mA on a 2 Ampere (2000 mA) charger and the better one gives me 1600 mA.
Slow Charging
The first and foremost sign you could notice is that, you cable is supporting a slower charging speed to your Smartphone. Being the owner you could easily notice such a change. Like earlier your Smartphone was full-charged within just 1-1:30 hours after plugging-in, whereas now it takes more than 2-3 hours to do so.
To easily notice a change in the charging time you can use Charging Time to check the fall in the rise in charging duration. It is a simple and easy to use android app that helps in estimating the charging time of your battery and indicates the final time. The application automatically starts whenever you connect your device to a charger and then through of several methods of estimation, it determines the charging time and displays it in a simple clock on smartphone's screen.
The app also lets you store information about the different charges and then improve the estimate depending upon the type of charger used by your device. So by using this app if you notice a big rise in the charging time then prefer getting a new charging cable.
Rust/Dirty-ends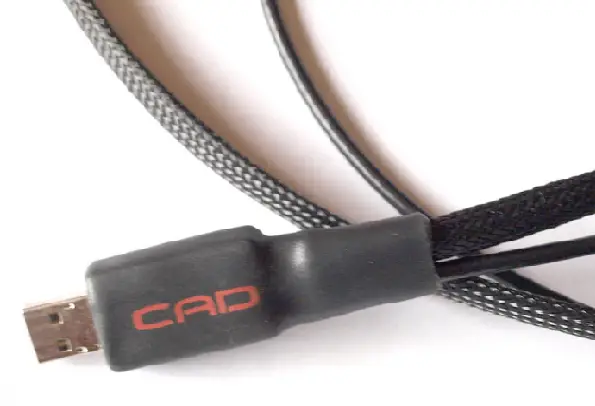 Although its a rare case but in cheap local smartphones, its possible for charging cable to get rust/dust/dirt on the connecting ends due to moist/dusty weather/environment, which is often uncleanable and trying to clean this might result in breaking the delicate pins on the Charging cable and result in a total failure. So if you notice the ends of your charging cable getting dirty or rust on it, better to change it as soon as possible to avoid an issue in your smartphone.
Physical Distortions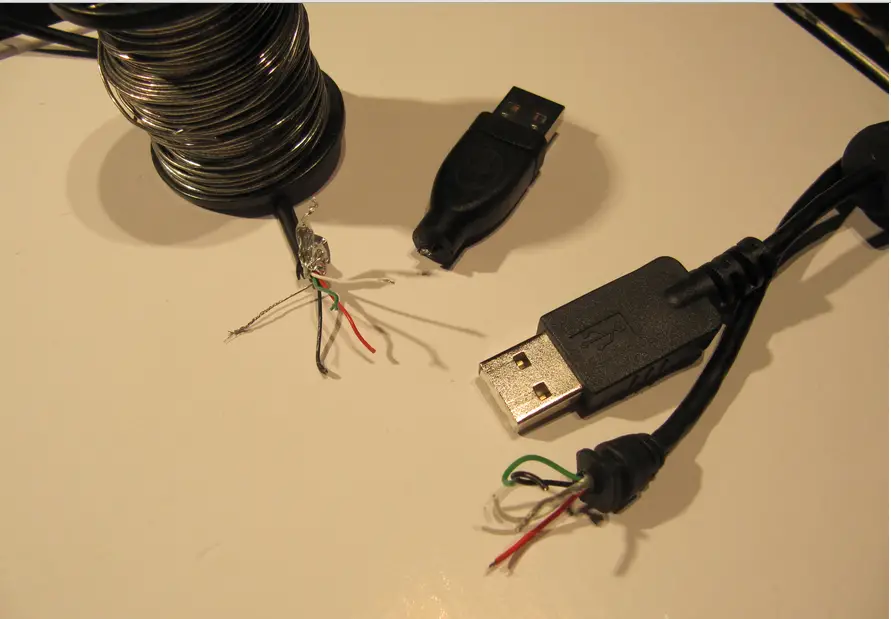 Well Physical damages and distortions are very common to get on almost any thing and same as on your Smartphone's charging cable.
Are there several serve bents in your charging cable? Well that was ofcourse to happen when its was getting always tangled around the charging port and kept in small packets/boxes. Well no matter how it got the bents, but if you notice those bents are serve then it would be better to change the cable, instead of waiting for something serious like- a short-circuit in your phone or power-plug, due to power congestion.
Then the second easiest way to find and the dangerous of all the signs of a bad charging cable would be lots of worn and torn on your USB cable. The cause of this could be probably anything. But letting this go un-noticed could prove to be extremely harmful as it could lead to damaging your smartphone while charging or might give you an electric shock while charging, at the worst end it could even lead to a minor explosion in your smartphone or charger. So if your charging cable has got even a slightest of worn and torn on it, then its best to get it replaced as instantly as possible.
Tends to loose a connection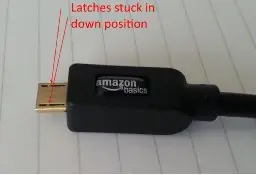 This is one of the most common sign for most of the smartphone users and i.e. while charging your smartphone, very often you might notice that your smartphone might be loosing a connection to the charger even after the USB cable seems to be connected properly on the both the ends. This could be a sign that the pins inside the USB cable have got bent/disrupted due to some reason leading to loose connection. Well this isn't a very serious problem, but it could be often very annoying. So I would suggest you to better replace your cable for a smoother/un-interrupted charging of your smartphone.
Conclusion
The easiest way to detect a faulty USB cable is by checking it with other device or perhaps by cross checking with the one you trust. But if that is not a possibility for you, you can judge your cable using the above mentioned information. However, in case you know any other signs than these 5, then do share with us in the comments sections below.