There will always be time when you would want to restart your Android device. Perhaps a particular app is lagging incessantly or perhaps you need to test a new feature. If you need to do this way too often, here are some ways you can restart your phone efficiently and quickly.
Fast Reboot
Fast Reboot app for android reboots the shell instead of completely reloading bootloader and OS and is faster. HTC Sense UI also has a fast boot option, which is checked by default and works better.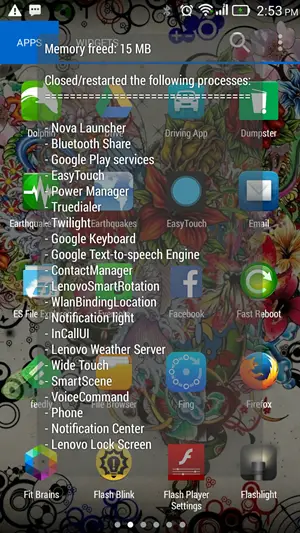 On other android phones, you can use fast boot as an alternative, which will help you eliminate minor lags and free up RAM in critical times. A pro version is also available with few more options.
Pros
Is fast and efficient
Frees RAM
Cons
Doesn't always reboot background processes
Simple Reboot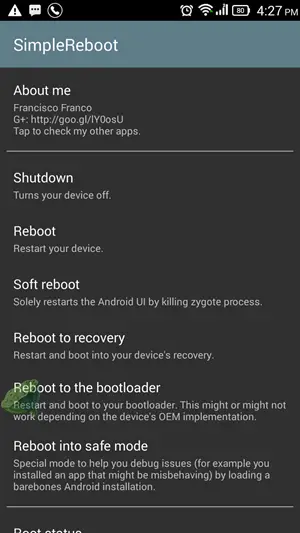 Simple reboot is an app which allows you to quickly soft reboot your handset, shut it down, restart it or reboot in safe mode, reboot to boot loader or reboot to recovery by simply taping on the write option. As the name suggest the app has very simple one page UI but is good enough to get the job done. The app requires root access to operate.
Pros
Simple and efficient
allows to directly boot in recovery mode
Build Prop changes
If you have root access, you can use any root explorer, like ES Explorer and make some changes to build.prop to reboot faster.
Once you have granted root permission, go to Device>system> build prop and add the following command to remove boot animation.
debug.sf.nobootanimation=1
You can also add the following quick boot command, but this will work only for certain devices.
ro.config.hw_quickpoweron=true
QuickBoot mode
If you are using OnePlus One or Yureka, or any other device with Cyanogen OS, You can go to developer options and check "Enable QuickBoot Mode" option. Next time you restart your phone, it will reboot in less than 5 seconds.
Similar options are available in other custom ROMs too. Lenovo's Vibe UI for instance allows you enter quickboot mode by simply long pressing the restart key. You can try the same on
Quick Reboot App
Quick Reboot is another app which will allow you can use to directly reboot your Android phone into recovery mode. The app can also be used to reboot your device and to power it off.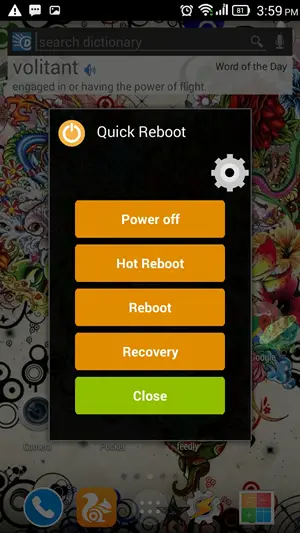 This will be better suited if your reason to restart your phone is to enter recovery or fast boot mode. In the new version, a hot reboot option is also present which can help you boot faster. You will need root access for the app to work. Several home screen widgets are also there for quick access.
Pros
Has a Fast boot option
Can be used to directly boot in recovery
Cons
Doesn't work for all devices
Conclusion
These are some of the methods which provide you with an alternative to restart your android phone faster. Most of the above will require root access. If any other app or trick works better for you, let us know in the comment section below.