Have you ever felt the need of recording or capturing your android smartphone's screen ? If yes, then this article is only for you.
Sadly, previously, it has dependably been hard to do screen recording on Android, as you'd have to get your smartphone connected with a PC for it to work.Luckily, that is no more the case, in light of the fact that Google now has screen recording support for the KitKat and above Version of Android. This makes it less hectic for developers to make applications for screen capturing/recording purposes.
We've tried out such apps and arranged a rundown of applications that you can download to do screen recording on your Android.Try it out with any of these 5 Android screen recording applications to help you record any of your Android screen activity to be saved as a video.
Note: Some of these apps may require a rooted device to function.
Recordable App (N0 Root Required)
Recordable is one of the best apps to make amazing screen video recordings on Android. This FREE version of app shows a logo amid recordings and limits frame rate to 8fps, however is generally completely functional.


Transfer videos of your Minecraft universes, catch your Clash Of Clans assaults, make screen recordings for limited time features, excercises, screencasts or essentially share your finest minutes!
Pros
Is easy to install and simple to utilize
Records your audio and hand gestures
Supports all tablets and smartphones
Easily shares features to YouTube, Facebook, Twitter and so forth.
Does not oblige root
Most gadgets can basically download an activator application to permit catching of the screen. Different gadgets will require a Windows, Mac or Linux PC to enact over USB or root. Note: in the event that you utilize a PC you'll have to initiate each time you reboot your gadget.
AZ Screen Recorder ( No Root Required )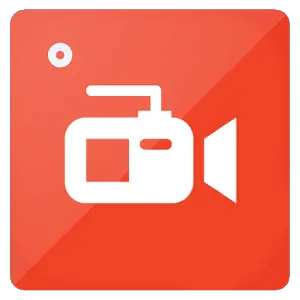 AZ Screen Recorder is the best application to record the screen of your Android Lollipop smartphone/gadget . It doesn't oblige root get to, no time restriction, no watermark, commercial free and simple to use with one click to begin and quit recording.

This screen recording application will give you a chance to make wonderful screencast videos by giving each highlight that you require in a straightforward and exquisite user experience design.
AZ screen recorder gives you a chance to record your screen to HD and FullHD quality and it is the main screencast application in the Android showcase that can be stopped and continued while recording.


You can likewise record sound from the mic and it is naturally mixed into the screencast videos. That makes it extremely advantageous to make exercise, promotional videos, remark about your games and game play or record video chats.
Furthermore, there are numerous different highlights in this free screen recorder,
Pros
Adjust video resolution
Customize Bit-rate & Screen Orientation
Redid clock to quit
Sparing index choice
View/Share or Erase your recorded videos
Rec. Screen Recorder ( Root Required)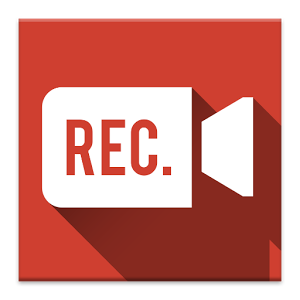 If you're using any android smartphone or gadget working on Kitkat version then you can use this app after rooting your device.

Rec. is an excellent application that catches video of upto 1 hour and can even record Android sound (not framework sound, however, it just records from the mic). It keeps running out of sight and you can utilize it to record game play on Android. After you utilize it to shoot feature of your Android screen in real life, you can use 30fps videos saved to your smartphone's internal storage.
Pros
Record videos at 30 fps rate.
Record videos upto 1 hour
Recoding the Screen of an Android Device on a Mac
First of all install AndroidTool on your Mac. Download it on your Mac, extract the compressed file, and move and customize the application files to your Applications folder.
Move and customize Android Tool to Applications organizer.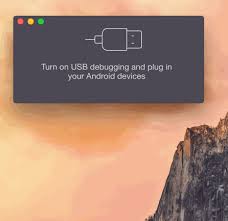 Enable the USB debugging on your Android gadget. To do that, go to settings,select developer options and then tap on USB debugging mode to turn it on and you are ready.
Connect your gadget to your Mac via a USB cable.
Tap on Launchpad in your dock, look for and tap on "Android Tool," and it will launch for you.
Open Android Tool on your Mac.
When the app has identified your gadget, it will reveal to you both catch and record choices in the main board. To record the screen of your gadget, essentially tap on the camera symbol given amidst the device.
In the event that you are keen on recording the screen of your gadget as opposed to catching still pictures, you can tap the little feature symbol alongside the camera symbol, and it ought to begin the recording process on your gadget.
Click the video symbol to record.
The screenshots and features that you catch with the device are stored in an folder called "Android Tool" on your desktop. That way you don't have to circled to see where your work is spared; its in that spot on your desktop.
Recommended: 5 Ways to Multiple Copy Paste on Android, iOS and Windows Phone
Conclusion
Screen recording can be really useful in various ways specially for ones who always want to share cool stuff from their smartphones and have fun with their friends all the time. Screen recording apps enables users to do it easily without doing any major changes in their devices. Unfortunately these apps may cause your smartphone to slow down a bit But considering the advantages you can ignore this upto a limit.
Have you tried any of these apps before? Is there anything you would like to share with us regarding screen capturing on android smartphones ?
Don't forget to try out these apps and share your experience with us in the comments section 🙂