Communication is the key feature that powers any smartphone. The ways to communicate can be either a call, a message or even a picture message. When it comes to security, the chat apps that most people use don't send messages securely. That's the reason we have compiled a list of 5 apps that you can use to chat with your loved ones without worrying about your data security.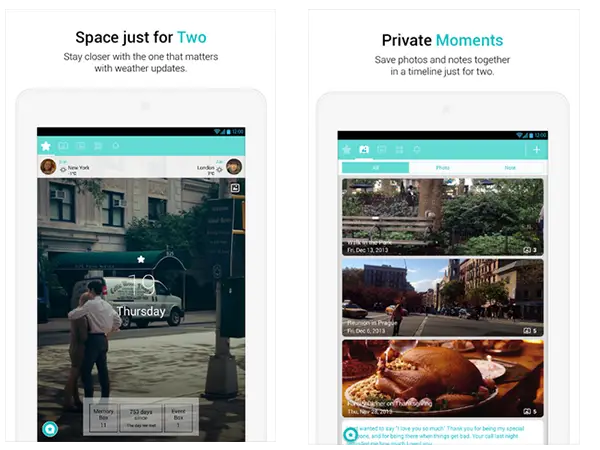 Between is an application that allows you to chat with a specific person only. It will deliver your messages to a single user only, and hence acts as a couples app for private and secure chat between them. It has features like stickers and interesting emoticons that can be used for a better experience.
Pros
Extremely secure chat experience
Application can be protected with a passcode
Cons
Allows you to chat with only a single person
Bleep (iOS and Android)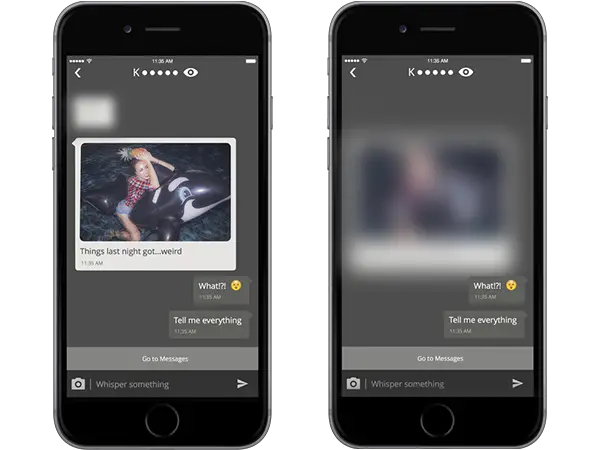 Bleep is an application created by the BitTorrent Inc, which specialize in P2P connection and transmission. They have created this application which transmits the message in an encrypted form from one device to another device without storing anything on their servers. Hence, the hackers can not attack any specific server and have access to these messages. This application also has a feature called "whisper" which will delete the message after the user has read it (within 25sec of opening the message).
Pros
The application uses P2P connection and hence is really secure
It allows private and secure calling between two users as well
Cons
The app can not sync itself across various devices
The web interface of the app can not send images yet
ChatSecure (iOS and Android)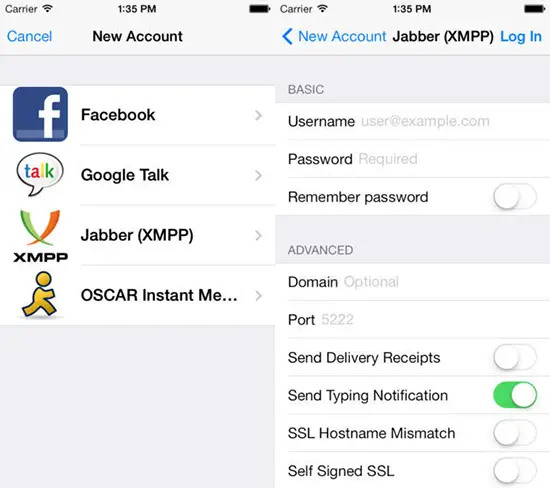 ChatSecure is an application that allows you to connect your Facebook and Google accounts with it so you can chat securely with your clients over those platforms. It uses industry standard encryption for your messages and guarantees privacy. The best part is that it is open source and hence allows other developers to enhance it.
Pros
It allows you to chat with your existing contacts on Facebook, Google Hangouts, and many more services.
It can work with other clients on various platforms as well.
Cons
When communicating with contacts over ChatSecure, you'll need to make sure that the other user is also using a compatible client to be able to chat securely.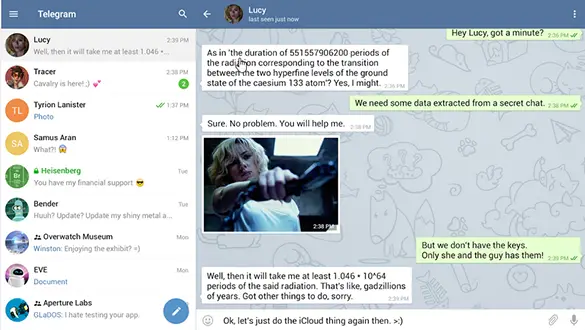 Telegram is an application that is getting a lot of attention these days. It's called the WhatsApp competitor. They claim to be more secure and safe than WhatsApp and even allows for private conversations within the application.
Pros
It works seamlessly between iOS, Android and Windows Phone
It also has a chrome extension and web app
Cons
Since it stores messages on the cloud, it is vulnerable to hack threats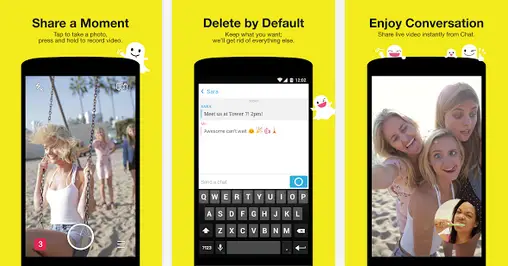 Snapchat is an application that needs no introduction I feel. It started off as an application to share pictures and videos with other users which will self-destruct after a few seconds. Now, it has evolved to support text messaging as well. The text messages shared between people also disappear once they're read by the user.
Pros
The self-destruct feature allows privacy for the messages sent
It allows photo, video and text sharing between all users
Cons
People can take screenshots of your snap and spread it across the world
Conclusion
The applications listed above provide you a secure and private chat experience to a great extent. Also, all the apps listed above are available for both iOS and Android so you can enjoy seamless chatting with all your friends and family. Do let us know in the comments section below if you use any other app for secure and private chatting.