The next Android version, Google M, was definitely the star of Google IO 2015. It is not a major overhaul as Android Lollipop over KitKat, but there are plenty of things to keep your excited. Here are some cool new features you will get with the next Android version.
App Permissions
The new Android M will give you granular control over app permissions. So if you don't want Facebook app to see your contacts, you can go to the App info page for Facebook and toggle off the permission for contacts.
Battery Backup Improvement
Google has been addressing battery optimizations with last few versions of Android. First it was Project Svelte in Android 4.4 Kitkat and then it was Project Volta for Android Lollipop.
This year Google has incorporated a "Doze" feature for apps, which sends them in deeper hibernation if you haven't been using your phone for some time. According to google, this can double your Standby time. Even if half of that is true under day to day usage, it should be enough to keep us happy.
App links
Developers can now put app to app links in their apps. This means, if you tap on twitter from an app, you won't need to access twitter via browser. The link can directly take you to twitter app, which is cool.
Fingerprint Reader Support
Google has now baked in support for Fingerprint sensor in the new Android M version. Android fingerprint readers have existed for a long time, but this new addition will help small Android vendors and manufacturer add fingerprint scanner which isn't an absolute pain to deal with, even in low cost phones.
Chrome Custom Tabs
This is another cool feature. Developers can now add custom Chrome tabs to apps. What this essentially means, a link in app which earlier used to take you to a browser app of your choice, will now open a custom chrome tab. This custom chrome tab will open right on top of the app and won't completely cut you off the app you were navigating. This should work well for both Android users and for Google.
New App Launcher
Many hardcore Android users, especially who are not much into Google Now, have steered away from stock launchers. Google has made changes in the Android M launcher and has tried to do things differently. In the developer preview, the left scroll won't take you to Google Now by default. You will have to activate Google Now first.
The App drawer is also different. You will have to vertical-scroll through apps, similar to HTC Sense UI. All recent apps will be listed on top. This list view also includes alphabets to guide you while scrolling. The icons are still huge.
Android Pay
Android Pay is revamped version of Google wallet, but changes go very deep. At launch it will work with 700,000 location stores in US, using NFC. Android pay will be available on all Android devices with Android KitKat and an NFC chip. The system works similar to Samsung Pay or Apple pay.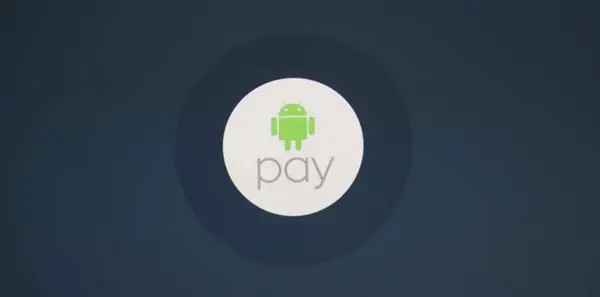 Google will also soon introduce hands free payment. You will only have to let stores know that you want to pay through Google and the app will verify that it's you. Take a look at the video demonstration below
Hands Free, by Google [Video}
Volume Controls
Another interesting feature we are looking forward to is new volume control. The new simplified volume control will let you independently change system volume, music volume, or alarm volume independently, directly from the volume rocker.
Google Now on Tap
This is good news for Google Now users and for everyone else. Google Now has gone smarter with Android M. It can now display contextual cards within Apps when ever you ask for them. If you are conversion on WhatsApp or Gmail about visiting a particular place or watching a particular movie, long pressing the home button will display cards specific to the new movie or place. If you are listening to music, you can simply trigger Google Now and ask for who is the singer! The feature is still missing from the first developer preview of Android M.
Adoptable Storage
Google has hated MicroSD card since Android ICS, but with Adoptable storage, Google gives in to the public demand, but in a smarter way. In Android M there is option for adopting removable storage. When you format the card, you will have option to use it as portable device for music, pictures, etc, or you can choose to use it as internal storage. The latter will involve wiping off your card and encrypting it. After encryption, your card would work only in your current phone.
Text selection Improved
Text selection has never been great on Android and users often have to resort to third party apps. The text will be highlighted one word at a time, and once you select a portion, there will be a floating cut, copy paste toolbar to assist you. That should be a much needed improvement over odd icons in the action bar in previous versions.
Improved Backup
With Android M, if you want to backup your device with Google Account, you app data will be backed up too. All backup data will be present in Google drive folder (25 MB per App) and the storage space won't be included in your default drive storage. If this works as Google intends it to, it will be a step forward from Lollipop and users won't have to rely on third party solutions as much. Developers won't have to add any code to their apps for this feature.
Direct Share
Direct share will add an option in Android share menu to directly share a file with a particular contact using a particular app. Your Android will learn from your habits and help you share directly with your frequent contacts. This is something very exciting.
Customizable Quick Settings Tile
In Android M Developer options there is a System UI tuner. Once you enable it, you can open it in settings menu to customize quick settings tiles! You can delete existing tiles, rearrange them and add new ones. The feature is present in all custom ROMs but this is first time, you can avail it on stock Android. Developer options also include an additional dark theme, better suited for night time.
New RAM Manager
Google has also added a new RAM manager that will offer more details regarding RAM usage by various apps. It will also rate them as Good or Average based on intensity of resource hogging. This will help users recognize rogue apps which injudiciously tax resources. To access this in developer preview go to Settings>>Apps. Tab the menu button and select Advanced>> Memory.
Conclusion
Android M will be available later this year and meanwhile, several new features will surface and vanish from the developer preview. What is the feature you are most excited for in the new Android flavour? Let us know in the comment section below.