TouchID is an awesome feature that Apple has included in their iPhones. It allows you to use your Fingerprint as a password for unlocking your device, or logging securely into select apps on your phone. There are a lot more things that you can do with TouchID though and most of these tweaks require you to jailbreak your iPhone. All these will work on all iPhones that support TouchID, i.e. iPhone 5S and above.
Touchy (Paid, Jailbreak required)

Touchy is an interesting Cydia tweak for your iPhone. It allows you to assign a finger to an app so when you put that finger on the TouchID, it will launch that specific app. You can practically assign 10 apps to launch from the touch of different fingers on the home button of your device. It can be used for most frequently used apps on your device if you want. It is available for a small cost on the ModMyi repository in Cydia.
AppLocker(Paid, Jailbreak required)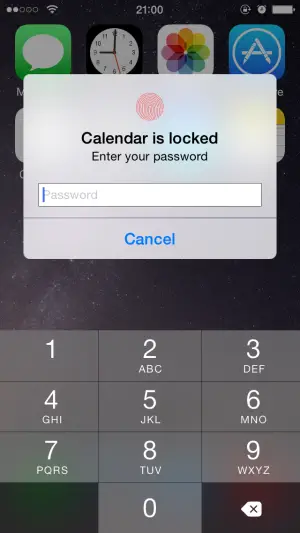 AppLocker, as the name suggests is a Cydia Tweak that allows you to lock certain apps on your iPhone using a password and now supports TouchID as well. The tweak is simple and just presents you with a list of apps on your iPhone where you can choose which ones you want to lock with a TouchID. In order to open and access these apps, you will have to present your finger on the home button or enter a passcode if you like. It is available as a paid download from the ModMyi repository in Cydia.
KeyTouch (Paid, No Jailbreak required)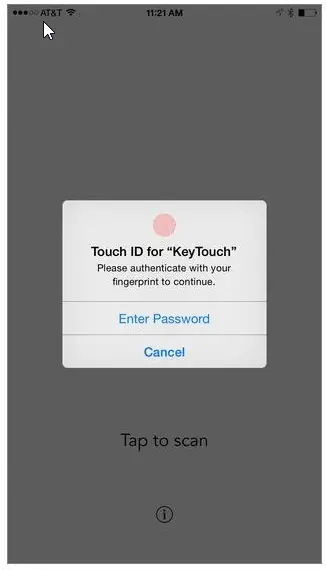 KeyTouch is the only tweak mentioned in this list that does not require you to Jailbreak your device. If you don't have a Jailbroken device, this is the only tweak that will work for you but it requires you to own a Mac as well. This application makes use of the Continuity feature on iOS 8 and allows you to unlock your Mac machine on the same WiFi network with the help of TouchID. It requires you to download a paid app from the App Store on your iPhone and then a free Mac app on your computer to make it work.
BioLockdown (Free, Jailbreak required)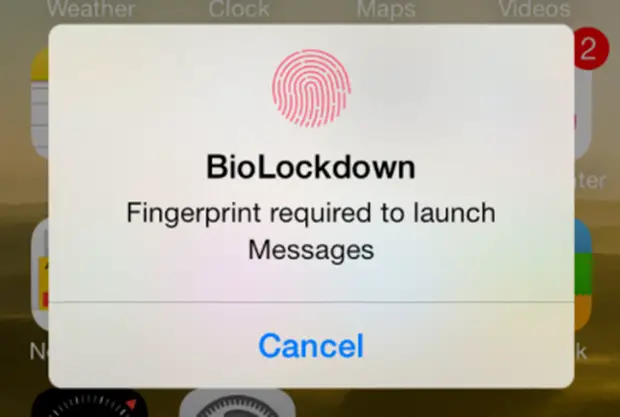 BioLockdown is a Cydia tweak which works similar to AppLocker but provides certain additional features as well. BioLockdown not only allows you to lock specific apps on your phone, but also allows you to lock down specific settings toggle. So for instance you don't want anyone to turn off your Location Services or your WiFi, you can do that by locking that specific toggle with your Fingerprint. It is available for free in the BigBoss repository on Cydia.
Activator(Free, Jailbreak required)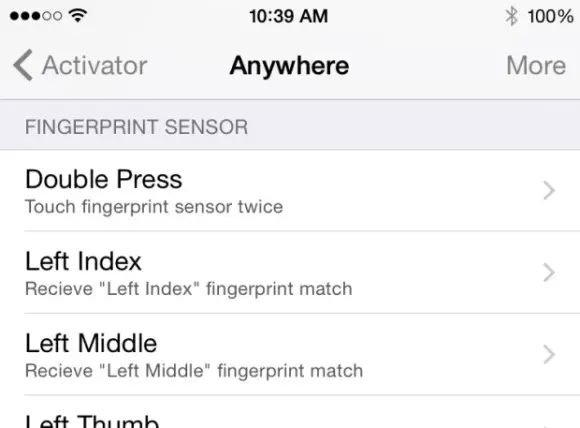 Activator is another Cydia tweak, by the same developer who built BioLockdown. It allows you to touch your home button with your finger a certain number of times to activate certain apps or features of your phone. It is not a TouchID specific tweak on Cydia, but you can assign it to work with TouchID. You can assign any Activator action to any finger and so on. It is available for free on the Cydia repository.
Conclusion
In this article, I've listed down the best 5 tweaks for your iPhone using TouchID. There are many more out there and a few tweaks that work similar to the ones that are listed above, but these were the ones I found most useful and affordable. If you know of more such tweaks, you can let me know in the comments section below and I'll be happy to include it here if it fits the list.