Traditionally all of us have been using Google Play Store to download and Install various Android Apps on our Smartphones. But at times we are unable to find few recently launched apps or Plays Store won't let us install or update due to limited storage and then there are apps which are banned on Google Play Store. Realizing this problem today I have brought 4 ways to install Apps on your Android Smartphone without using Google Play Store.
Here are the 4 Ways below for solving out this issue.
Install Apps Using Apk Files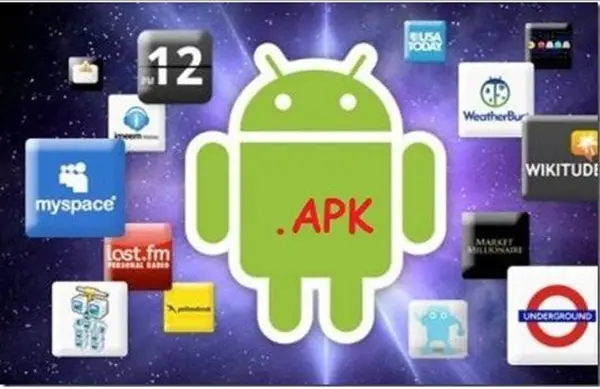 Every Android App which exists out there, has an Apk file. So you could simply just take that Apk file from any of your friends via Bluetooth and other file sharing options. Once you receive the apk file in your Smartphone. Next you could browse and find the apk file using the File Manager in your Smartphone and Tap on the Apk file of that App.
These days many smartphones are coming with in-built App Manager which you could use to install the app using that Apk file.
Install Apps Using Amazon Appstore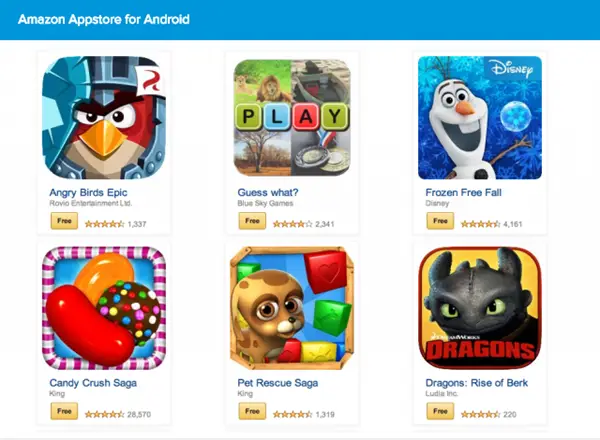 Apart from the Traditional Google Play Store there are many more Play Store to download Android Applications for Smartphones. The Second Most popular Play Store after Google Play Store to download & Install Android Apps is Amazon Appstore. It comes Preload on Kindle Devices. The Amazon Appstore has lesser Games and Apps than Google Play Store but everything what is there is passed through Amazon Quality Standards and thus is completely safe and free from virus to download and Install on your Smartphone.
From Customer point of view really good feature is that you could "Test Drive" the premium/Paid Apps before purchasing them.
Using APTOIDE to Install Apps

APTOIDE is one more Google Play Store alternative. This is also an App Store where Developers are free to share their newly developed apps with users and gain user reviews about how the app is and what are the necessary changes and improvements needed in those apps. Connecting to APTOIDE is really easy and could be done via linking to any social accounts like Facebook, Google Plus and more. So that's it just connect to your Social account and then freely download any of the available apps from here. However there is no word about the security and authenticity of those aps.
Using Slide ME to Install Apps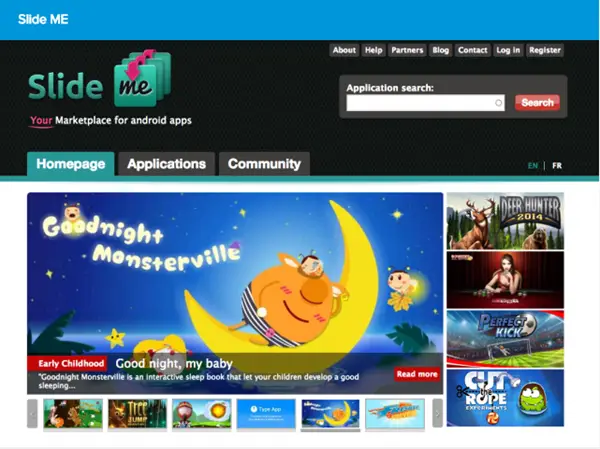 Another Interesting Play Store alternate is Slide ME. Its basically just another App Store where users can find a wide variety of free and paid apps. Here over more than 70% Apps are free and its preferred by New Developers to launch their original or Beta apps so users interested in downloading new apps before the actual arrival of apps on Google Play Store can easily find those apps here.
Conclusion
So here were the 4 different ways to install apps without using the Google Play Store. You all must be having your own preference among choosing one of these 4 ways. But I would personally prefer using the Apk files and Amazon Appstore as both of these sources are easy to use and trustable and virus free. However i do suggest you to keep an Anti-virus app in your Smartphone if you are downloading apps from any unknown and un-protected sources. Do leave your reviews and Feedback in the comments section below.