Chinese-based Huawei made quite an impression at the IFA 2015 with the announcement of their latest flagship, the Mate S that became the first Smartphone to come with Force Touch which is basically a pressure-sensitive feature built into the touchscreen display that gives you different options depending on the context its being used in.
An interesting app on the Mate S that takes the Force Touch feature to a whole new level is called the Fun Scale which basically acts as a weighing scale! (Well, upto 400 gms according to the app!)
Apple was expected to include Force Touch on their next iPhone after introducing it on the Apple Watch and new Macbook earlier this year, but Huawei beat them to it by sticking to their tested borrowing-the-best-features-from-other-manufacturers-and-putting-them-together mantra!
Did we mention this is a smartphone that can determine the weight of an object that is placed on its screen?!
Like an Apple for instance! (Oh, the irony!!)

Hardware Specs
Huawei packed some pretty decent hardware under that very sleek-looking shell. Equipped with a relatively unknown 64 bit Hisilicon Kirin 935, Octa core processor (4*2.2 GHz + 4*1.5 GHz), 3 GB of RAM and 128 GB of Internal storage, it should be able to handle most tasks without too much effort. (Note: The Mate S Force Touch comes with 128 GB of storage, models in other regions will have 32/64 GB)
The primary camera on the Mate S is a 13 Megapixel OIS RGBW AF camera with dual-tone flash that lets the discerning photographer manually adjust the settings for the perfect picture. The secondary camera is a better-than-average 8 Megapixel FF BSI camera with soft light that makes for some high-res selfies!
Positioned beneath the primary camera is the Fingerprint sensor which does more than unlock the phone; it also acts as an input device that lets you answer calls, take pictures, control brightness or browse pages without taking your finger off the sensor.
Connectivity options include Bluetooth 4.0, Wi-Fi 802.11 b/g/n, 2.4G and USB 2.0 high speed. What we found slightly lacking was the 2700 mAh battery which seems incapable of powering such a beast for longer than a day on a full charge.
User Interface
Running on Emotion UI or EMUI, which is a skin on the Android Lollipop 5.1.1, Huawei have introduced some cool features that we could use on our current generation Smartphones –
Take selective screenshots within the display on your screen.
Program the phone to recognize certain gestures that you can draw with your knuckles and launch predefined apps
The commonly used Dialer, Contacts, and Messaging are integrated in one screen which means you can run just one application and flick left or right to switch between the three.
The Private mode is where you can setup private contacts, photo albums and applications for your personal use and a separate Guest mode for anyone else using your phone, without them being aware of your private data.
What can we expect?
While official pricing and availability details are awaited and it's quite likely that you have already imagined the phone you're buying in Luxurious Gold, Titanium Grey or Mystic Champagne, do keep in mind that several markets may see a version without the Force Touch.
One can't help but wonder why Huawei would restrict the Force Touch feature to a premium-model phone that most developers will shun because of its limited reach when it's possible that Apple, in all likelihood, will launch Force Touch as the default option on the next gen iPhones, automatically having a wider reach which would convince developers to develop apps for them instead.
Either way, you have to admit that the Huawei Mate S, with its fine craftsmanship and fairly impressive specs, appears to be a step in the right direction!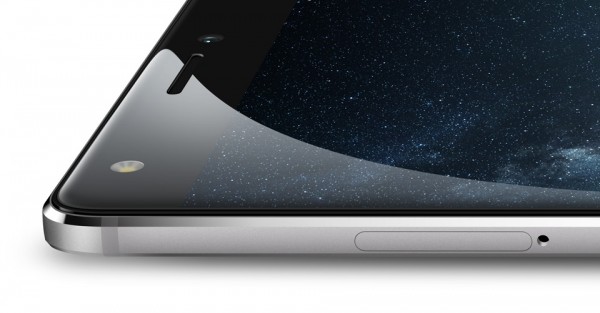 [table id=84 /]
Here's our Editor with the Huawei Mate S Force Touch at the IFA 2015 in Berlin
[youtube]https://www.youtube.com/watch?v=LuXeZKn8MsY[/youtube]