Qualcomm announced two new Snapdragon processors that would be coming to the mid-tier smartphones over the next several months. The Snapdragon 617 is expected to be out by the end of 2015 and the Snapdragon 430 will follow suit in early 2016.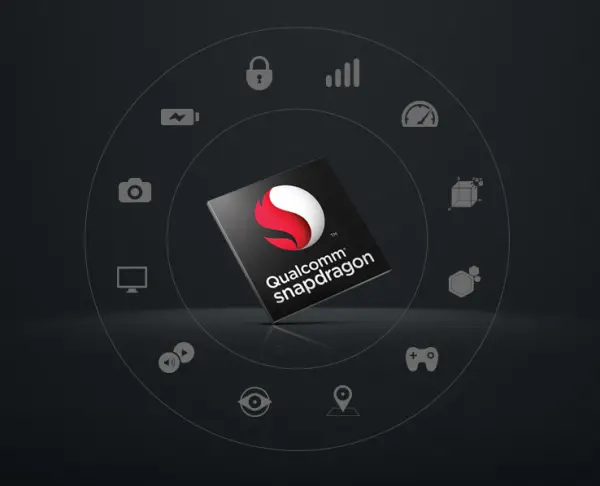 For those of you that aren't familiar with the Qualcomm Snapdragon family, here's a quick refresher –
Designed and marketed by Qualcomm for mobile devices, Snapdragon is a suite of system-on-chip (SoC) semiconductor products that may include a multi-core central processing unit (CPU), a graphics processing unit (GPU), a wireless modem, and other software and hardware to support a smartphone's global positioning system (GPS), camera, gesture recognition and video.
The 400 series represent entry-level smartphones, the 600 series cater to the mid-range and the 800 series are built for the high-end smartphones. With the introduction of the Snapdragon 617 and 430 processors, mid-tier phones will be able to support 21 MP cameras and work with 3 GB LPDDR3 RAM in addition to advanced connectivity features over its predecessors.
Additionally, both processors would be the first to support their next-generation fast charging technology Quick Charge 3.0, where you can charge a typical phone from 0 to 80 percent in about 35 minutes compared to conventional mobile devices without Quick Charge that may typically require almost an hour and a half.

The Snapdragon 617 will feature an octa-core A53 CPU with the Adreno 405 GPU that can go upto 1.5 GHz, work with LPDDR3 933 MHz memory and can support 1080p video at 60fps.

The Snapdragon 430 will feature an octa-core A53 CPU that can go upto 1.25 GHz and will be the first in that category to run on the new Adreno 505 GPU. It also supports LPDDR3 800 MHz memory and can support 1080p video at 30fps.
Also eagerly awaited would be the Snapdragon 820 processor, the next installment in the Snapdragon 800 series that should come out sometime next year.
Do you own a Snapdragon Qualcomm-powered device?!
(All images courtesy www.qualcomm.com)