Do you use USB OTG? Have you been struggling with your OTG cable? Time to upgrade to the new dual USB OTG Flash drive designed specially for your convenience and mobility.
The USB On-The-Go lets you take the advantage of the flash drives to use them as an expanded storage for the smartphones which come with a limited memory. One of the important features of USB OTG is that the standard does not require a host PC in order for the devices to communicate. For example, a USB OTG-compatible mobile phone can access the data on an external storage device. USB OTG cable came into fashion due to the rising demand for portable devices to be able to communicate with each other as the culture of technology is is moving away from the PC-centric world.
The OTG feature is somewhat new, but most of the high-end and many mid-to-low-end devices too have got the feature. Earlier, when the technology was introduced, people used to connect the normal flash drives with a USB to MicroUSB connector, but now, there are dedicated OTG pen drives which would make the work easier.
We have brought a list of 5 best OTG Flash drives for Android available for purchase in India.
SanDisk Connect Wireless Stick ( Not OTG )
The SanDisk Connect Wireless Stick is the first of its kind flash drive in India which allows you to access your data wirelessly. The SanDisk Connect Wireless Stick features a 380 mAh battery and can be plugged into any USB 2.0 port. The Stick can be fully charged in just 1 hour and one can stream videos up to 4 hours on a single charge and can support up to 3 active devices at a single time.
The stick was recently launched in India, prices range from INR 2,790 for the 16 GB variant to INR 9,490 for the 128 GB variant. 
[table id=101 /]
Kingston Data Traveler microDuo USB 3.0 Flash drive
The Kingston DataTraveler microDuo comes with USB 3.0 functionality support. Kingston offers a 5 year warranty with this flash drive. This thumb sized device is easy to carry and quick to use.
It is compatible with a large number of devices and supports Microsoft Windows 8.1, Windows 7/8, Windows Vista, Windows XP, Mac OS X, and Linux OS. You can simply plug and play, the response of the flash drive is excellent.
This is available in the market for INR 800 (16GB), INR 1400 (32GB) and INR 2400 (64GB).
[table id=102 /]
Strontium OTG Nitro PlusOTG USB 3.0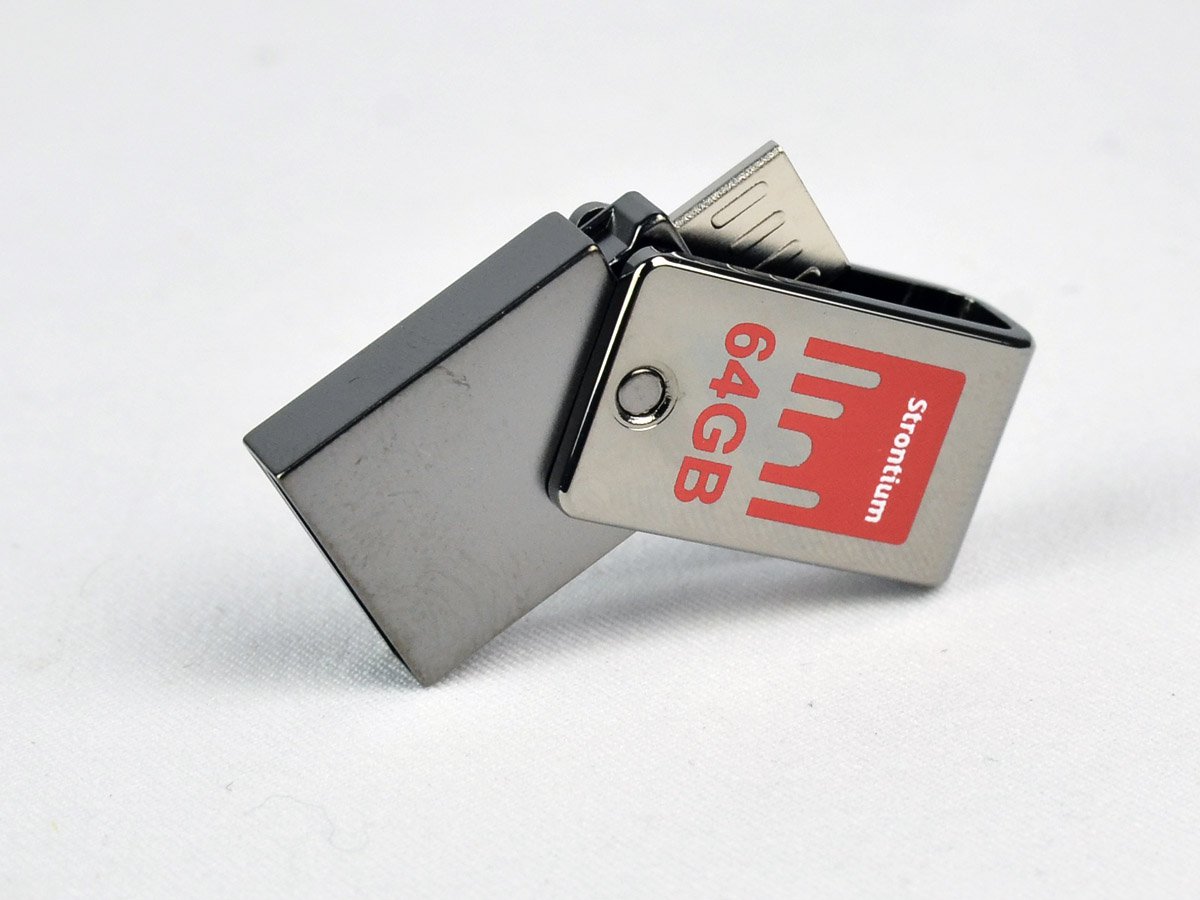 The Strontium OTG Nitro Plus OTG USB drive has a very neat design and a small size to be carried easily, and there is the Black and silver combination for the looks. This one has the USB 3.0 connectivity, thus making it quicker for transferring of files from the computer. It supports the micro-USB and Standard USB Connector, and it doesn't require any drivers to run.
The pricing of the Strontium OTG Nitro Plus drive is INR 750 (16GB), INR 1349 (32GB), INR 2399 (64GB) and it is available with 5-years domestic warranty.
[table id=105 /]
SanDisk Ultra Dual USB Drive 3.0
The SanDisk Ultra Dual flash drive has a transfer rate up to 130MB/s with USB 3.0 interface. The drive is compatible and works instantly with Windows and Mac computers running Windows Vista, Windows 7, Windows 8, Windows 10, and Mac OS 10.6+—no drivers required.
You can also download the SanDisk Memory Zone app from the Google Play™ Store and use it to monitor available memory and efficiently manage, organize, and back up files stored on your Android smartphone.
[table id=103 /]
The pricing is INR 599 (16GB), INR 999 (32GB), INR 1899 (64GB) and is available with 5-years warranty.
Transcend Jet Flash 380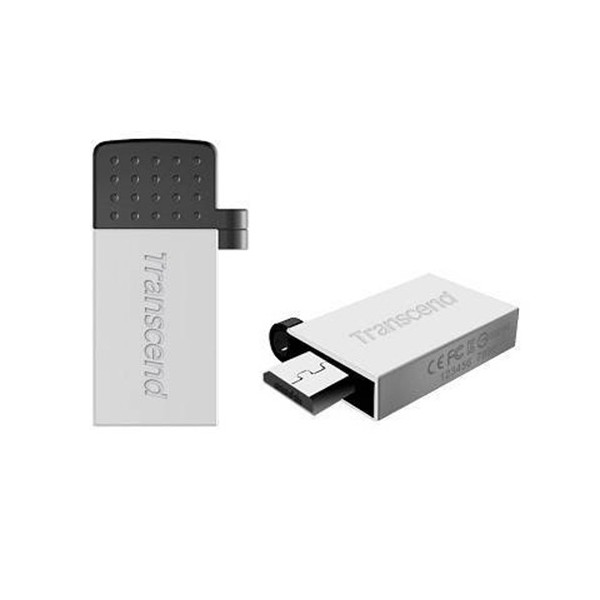 Transcend JetFlash 380 flash drive has the USB 2.0 connectivity, and one of the good features of this device is its resistance to dust, water and shock.
Transcend Elite App allows you to easily explore the files on the inserted USB flash drive, transfer files with 256-bit AES Encryption, share files to a variety of cloud storage services, and quickly backup photos, videos, documents, and other important content stored on your Android device.
The color options available for the JetFlash are Silver and Gold. The OTG drive supports Microsoft Windows 8.1, Windows 7/8 (32-bit and 64-bit), Windows Vista, Windows XP, Mac OS X, and Linux OS with the USB 2.0 speed.
The Pricing is INR 450 (8GB), INR 700 (16GB), INR 975 (32GB) with Transcend's limited lifetime warranty.
[table id=104 /]
Conclusion:
OTG flash drives are the current generation of how flash drives has evolved to become slimmer, lighter, smaller and portable. OTG Flash drive are better than regular ones as they can be connect to smartphone and there is not third party cable involved for this, which make things easy and simple.
What do you think about OTG Flash drives? Which one you prefer – OTG Drive or Normal Flash Drive ? and Why ?