Call drops have turned into an aggravation in an age where we are dependent on cellphones. We regularly discover ourselves taking a look at the signal bars on our smartphones, attempting to gauge if that call we want to make will get through or not.
In any case, the bars on your smartphone's screen are not a genuine marker of how solid the sign quality is. There are ways to determine the correct signal strength and help you avoid those call drops. While the steps differ across smartphone models, the numbers that are communicated in negative, have pretty much the same importance.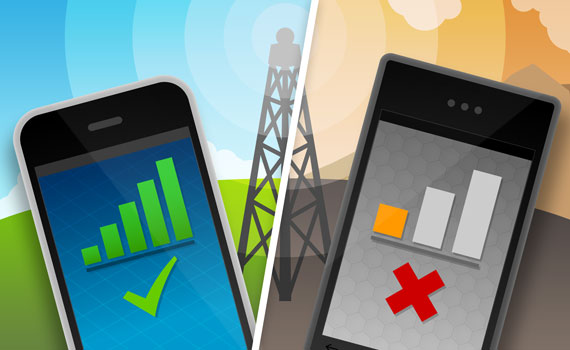 The closer the number is to 0, the more grounded is the signal quality. The number is said to shift from -40 to -130, where -40 shows the best flag and -130 indicates no signal. (Keep in mind that these numbers manage the smartphone signal reception and don't mirror the 3G/4G quality). So whenever you face such an issue, you know which direction you need to move.
Here's how you can find the signal strength on your smartphones.
For iPhone Users

iPhone users can have access to this feature by visiting a hidden app – Field Test Mode – on their smartphones. Here's a step-by-step procedure:
Go to the Phone application on your iPhone and dial *3001#12345#*
As you tap the call icon, the Field Test Mode opens up on your screen, changing over the sign quality spots on the upper left into numbers.
You can leave the Field Test Mode by essentially tapping the home catch.
In any case, in the event that you need to experience the numbers without experiencing the bother of taking after the whole process each time you need to investigate them, you can set it up. In the event that you need it to be a lasting element (which can be incapacitated at whatever time) avoid the third step. Rather than squeezing the Home catch to leave, hold down the power/reset button until the 'slide to power off' bar shows up.
At that point press down on the Home catch which will close the application and convey you to the home screen. You can now flip in the middle of numbers and sign quality specks with only a tap there.
You can return to the default bars for all time by simply tapping the Home button after the Field Test Mode shows up on dialing *3001#12345#*.
Alternative App for iOS users
FieldTester
Field Tester is a really user-friendly and easy to use application to quickly measure the signal quality of your network connection by just a tap on you smartphone screen. It can be used to find out the real-time strength of your smartphone signal, and the quality of your data/WiFi network in your local area.
Pros
Measure phone signal strength (dBm and percentage)
Latency test for your data or connected WiFi network
foreground and background execution of tests
Cons
Continued use of this app running in the background can decrease battery life.
For Android Users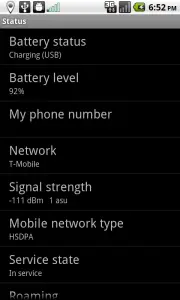 Android smartphone users have the signal quality feature hidden in Settings.
Go to the Settings screen > About smartphone > Status > SIM status > Signal Strength.
You will see numbers communicated in dBm (decibel milliwatts). This format can be seen in KitKat and Lollipop OS devices with slight variations in older models.
Alternative App for Android Users
Network Signal Strength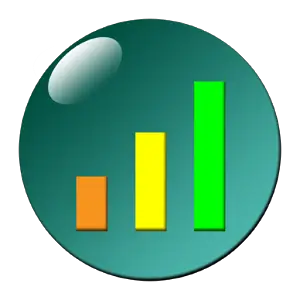 Are you living or working in a low signal connectivity area ? At that point this is the Network Signal Strength app just made for you. With this application you can get a smart thought of the cell phone signal quality and discover which corners of your office or home are having the best signal coverage.
The signal meter cover all network bandwidths including 4G/LTE and give broad network data. The gadgets can be widely tweaked to any subject with a model. There is additional push notifications for out of network and roaming situations.
Pros
Simple home-screen widgets without taking too much of space.
Detailed information about neighboring network towers and signal strength.
Cons
Accuracy of signal tests depend on compatibility of device models.
Widgets may not work in some devices.
For Windows Phone Users
Much the same as the iPhone, Windows Phone users can check the sign quality in numbers by setting off to the Field Test mode. Dissimilar to the iPhones that have a typical number to visit Field Test, the number for Windows Phone gadgets varies between models.
The vast majority of the Lumia smartphones let you get to the sign quality element by dialing ##3282#. This number, be that as it may, is not appropriate for all Windows based smartphones.
Alternative App for Windows Users
Signal Finder
Signal Finder app can show where the nearest towers are located for the best cell phone signal reception.
This app provides will help you to never lose signal reception, showing where the nearest towers are for the best cell phone reception available as well as the strength the towers have at that coverage area.
Pros
Simple & User friendly UI design.
Shows nearest network towers on map & their signal strength.
Cons
App may not work with all windows devices due to OS limitations.
Conclusion
How often do you face network issues in your area and what do you do to get it fixed? Have you tried any of these methods to find out signal strength of your smartphone devices ever? Do you know any other better method to do the same?
Do let us know about your  experiences in the comments section.