Nexus phones have been consistent attention seekers since it has made its entry in the smartphone race. When we talk about Nexus phones, the first name that strikes and adds up to its beauty is LG. LG and Nexus have shared mutual success in the past and we believe that the exclusive Nexus 5X will again get the taste of success.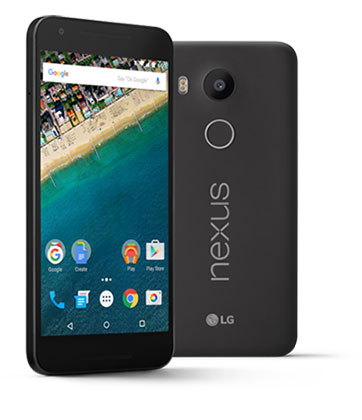 The Nexus 5X was unveiled by Google on September 29th at the official event in San Francisco, but there was no idea about the Indian release. Finally, the wait has come to an end and the Nexus 5X will be available to the Indian market on 13th October. Ahead of the launch, LG listed the exclusive Nexus 5X on their website with the very appropriate tagline, 'The all-around champ is back'.
The listing gives us a better idea about the new Nexus 5X, and confirms the arrival in the country. The new Nexus sports a 5.2 inch display, top-line performance, and an all day 2700 mAh battery in a compact and lightweight device. Beneath the 5.2 inch display panel lays the real power. The Nexus 5X is powered by a hexa-core Qualcomm Snapdragon 808 processor for break-through speed.
The new Nexus will feature larger 1.55µm pixels to enhance the 12.3 MP (f/2.0 aperture) camera that comes with Laser autofocus and dual-LED flash to capture more light and help click those stunning shots in the dimmest conditions. It can also record 4K videos without a flaw.
Moving down from the camera a beautifully crafted fingerprint sensor adds on to the charm. Now your Nexus is more secure and the the fingerprint sensor gives you swift access to the device in the blink of an eye.
Another fact listed on the website says, the new Nexus 5X will run on the latest Android 6.0 Marshmallow which is still not available for the existing Android devices.
The listing on the LG site does not state the price of the Nexus 5X but we believe that it will be the same as what was reported on the Google Store when the devices were initially announced, which puts the 16 GB at INR 31,900 and the 32 GB at INR 35,900
[table id=128 /]
Will you be the first to get the Nexus device? Let us know!