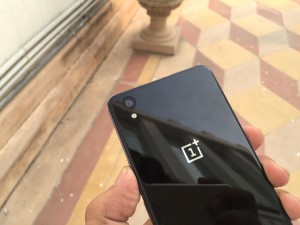 OnePlus has finally unveiled the much awaited smartphone of the year OnePlus X in two variants – OnePlus X Onyx along with a limited edition OnePlus X Ceramic carrying price tags of INR 16,999 and INR 22,999 respectively amid wide speculation. OnePlus X is finally here after numerous leaked images and rumor mills running hot for so long. Every time a OnePlus smartphone is launched the camera quality of the smartphone become a hot topic of discussion far and wide. OnePlus X comes with a 13-megapixel with Phase Detection Autofocus.
One Plus X Full Coverage
OnePlus X Camera Hardware
OnePlus X Camera hardware sports of a 13-megapixel primary camera using Sony sensor with Phase Detection Autofocus and f/2.2 aperture. Autofocus on this phone is amazingly fast enabling X to lock focus in 0.2 seconds. Though it lacks OIS or any other advanced feature but still camera performance will not disappoint at all. There is an 8-megapixel camera on the front for video calling and selfies.
[table id=225 /]
OnePlus X Camera Software
OnePlus X features a very basic Lollipop stock camera interface and lacks any advanced functions which we have seen lately in many other devices. Overall camera interface is very easy to use and capture photos without any messing around with the camera settings.  You can easily switch between image and video shooting modes.
OnePlus X Camera Samples
OnePlus X Camera Video Samples
Rear Camera Video Sample
Front Camera Video Sample
OnePlus X Camera Performance
OnePlus X comes with a descent camera of 13-megapixels. The camera produces descent images which are crisp and clear under good lighting conditions. Color reproduction and accuracy was on par with similar smartphones in this range.  Phase Detection Autofocus helps quite a bit in capturing some good shots. Front camera on this smartphone performed quite satisfactorily and produced good results on testing. With some shortcomings like some hazy shots in unstable hands which can be easily ignored, the cameras on this smartphone performed quite fairly and it is a capable shooter.
Conclusion
OnePlus X might not be the best 13-megapixels shooter we have seen but it performs quite well and gives some descent photos in ample light. Though the performance may differ owing to lighting conditions but still OnePlus X comes with a descent shooter if not the best.