Moto X Style is the latest flagship device launched by Motorola this year. This device is a true flagship killer with a stunning build, high-end specs and reasonable price tag. While big names like Samsung, LG and Apple are booming up the prices of their smartphones, Motorola believes in delivering amazing smartphones at tempting prices. You don't have to pay more for a great smartphone, if you are just paying for the brand, why not to choose Motorola.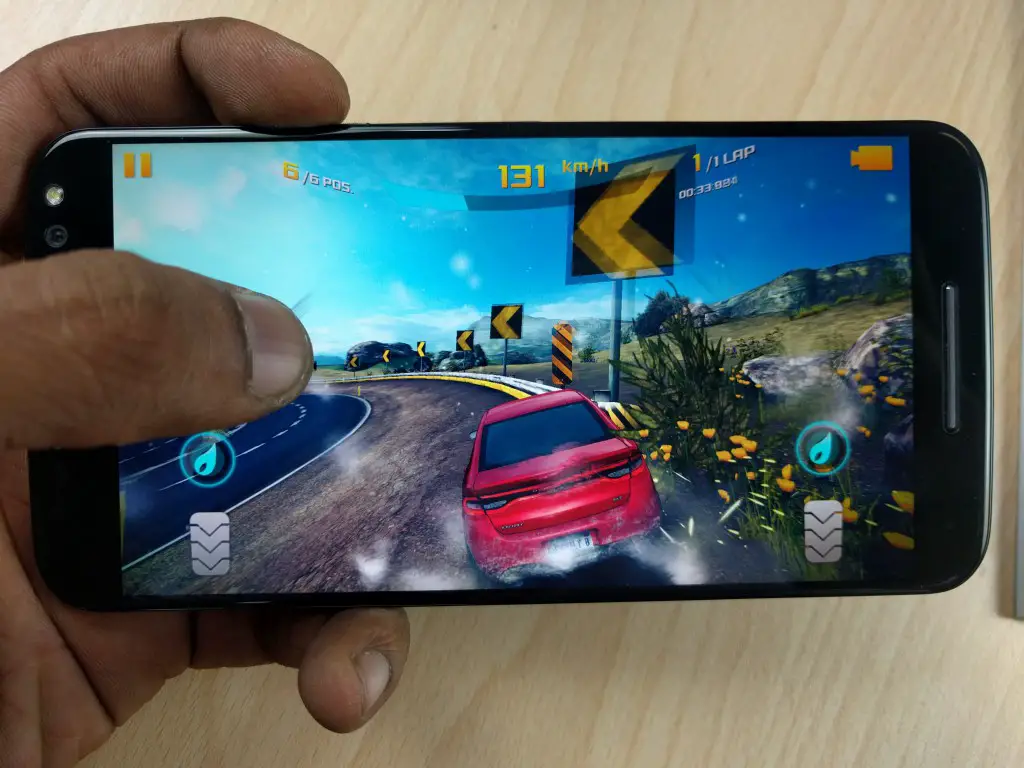 With great specs matching up with the likes of Nexus 5X, Samsung S6, and LG G4, it has a quality of its own, we decided to find out the gaming and battery performance on this phone and here goes the review.
Canvas 5 Full Coverage Links
[table id=141 /]
Hardware Overview
The Moto X Style boasts a Qualcomm MSM8992 Snapdragon 808 chipset, and Dual-core 1.8 GHz Cortex-A57 & Quad-core 1.44 GHz Cortex-A53 CPU with 3GB of RAM and for seamless graphics, it has an Adreno 418 GPU. It has 16 GB/32 GB/64 GB storage variants and it can further be expanded to 128 GB.
The amazing part of this phone which catches the eyeballs before anything else is the 5.7 inch IPS LCD display pushing the pixels at 1440 x 2560p resolutions. The pixels are packed at the density of 520 pixels per inch, which results in an amazingly crisp and clear display.
Gaming Performance
The Motorola Moto X Style is a pro at running high-end games, we threw multiple games at it and we consistently felt the ease and smoothness in the game play. We played games like Asphalt 8, Real Racing 3, Modern Combat and the experience was flawless. The only issue is the heating, it gets really hot around the screen and if you think you can ignore such heating then you might have to think once again. However, we did not notice any glitches or lags while the game was running.
If you are a hardcore gamer and like to get the best gaming experience on your Android smartphone, this handset is great and stands among the top contenders in its range with powerful CPU and killer display.
[table id=249 /]
Battery Performance
Moto X Style comes with a non removable 3000 mAh battery, which is average to keep things running on this phone, as it has a high-end CPU and display. Before commenting about the battery backup, I would like to mention the charging speed of Moto X style. If you run out of battery on a long busy day, this device really does charge much faster than most of the phones with fast charging. It comes with a TurboPower mode that works magically, I charged up my Moto X Style at 7 AM and it was 9 PM when I was back home with 39% battery still left after a full day of moderate usage which counts browsing, short photo sessions, watching videos on YouTube, and a few calls.
[table id=250 /]
Terms Explained
For Gaming:-
Great- Game launches without delay, No lags, No frame drop, Minimal heating.
Good- Game launches without delay, Small or negligible frame drops, Moderate heating.
Average- Takes time to launch initially, Visible frame drops during intense graphics, Heating increases with time.
Poor- Takes long to launch the game, Huge lags, Unbearable heating, Crashing or freezing.
For Battery:-
Great- 1% battery drop in 10 minutes of high-end gaming.
Good- 2-3% battery drop in 10 minutes of high-end gaming.
Average- 4% battery drop in 10 minutes of high end gaming
Poor- More than 5% of battery drop in 10 minutes.
Conclusion
As I have been saying from the beginning of this review, I have no complaints with the gaming performance of Moto X Style. It seems like has designed it to handle high-end games effortlessly, and the battery is better than most of the flagship devices costing much more than its cost. We are happy with the overall performance of this device but we must not miss warning you about the heating issues which may upset you in some cases.