OnePlus is continually looking forward to bring pleasant surprised to the loyal fans in India. In first of a kind partnership between Chinese startup Oneplus and Ola Cab in India users can now purchase OnePlus X smartphones for a day without needing an invite on Tuesday, December 8 via Ola app. In a bid to further strengthen the position in Indian smartphone market OnePlus has made 2015 Flagship Killer OnePlus 2 INVITE FREE FOREVER which is a good move on comapany's behalf.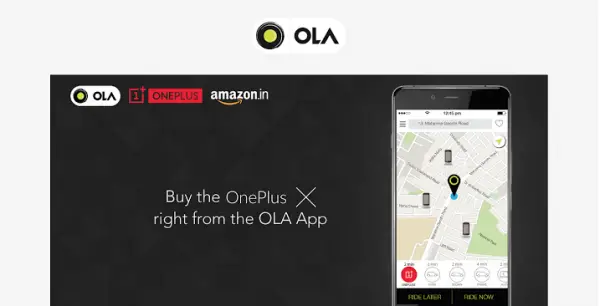 The most interesting thing is that buyers can get the smartphone with in 15 minutes of placing the order across 7 cities. Ola marketing Vice-President Sudarshan Gangrade said, "Our partnership is aimed at benefiting buyers of the handsets and our users on December 8 in seven cities across the country Ahmedabad, Bengaluru, Delhi, Hyderabad, Kolkata, Mumbai and National Capital Region (NCR)."
One Plus X India Hands on Review, Camera and Features Overview [Video]
All you have to do for purchasing this smartphone is to place an order between 10 am and 7 PM today. Gangrade further said, " On receiving the request, an Ola cab will reach the customer's location with a OnePlus representative and the smartphone for transaction in cash or credit/debit cards."
Commenting on the unique business partnership, Gangrade further stated,"We continue to deliver unique experiences to delight our consumers by giving users a chance to buy a smartphone on-demand, straight from the Ola app and get it delivered at their doorstep within minutes. This is a testament to the on-demand nature of the mobility solutions, that the Ola platform offers and takes user engagement to an all-new level! We are thrilled to announce this partnership and take great pride in bringing this exclusive access to all Ola users."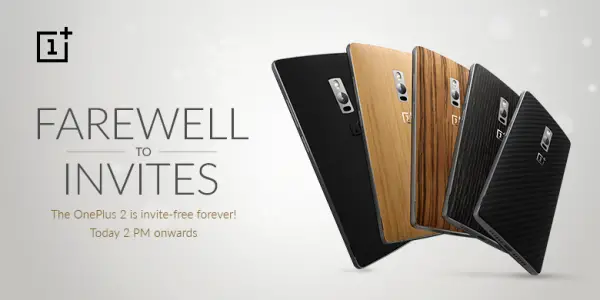 In order to gain grounds further OnePlus 2, the flaghship device for the 2015, will be available for purchase without invites forever. This invite system has been annoying the users since the company came into existence. Invite system gave rise to unscrupulous practices of users selling the invites which is illegal. OnePlus has finally put an end to this malpractice that has been diminishing the company' reputation.
OnePlus has done the same thing some months back when it made OnePlus One invite free which was released in 2014. The invite system has been marring the sales and irritating users as well. So starting today you can purchase OnePlus 2 invites free forever.