Google had an event yesterday in New Delhi titled "Google for India", where they talked about the various advancements in technology that they are going to implement in India in the upcoming years. Out of the entire event, we have compiled a list of 10 things that Google is doing for India right now.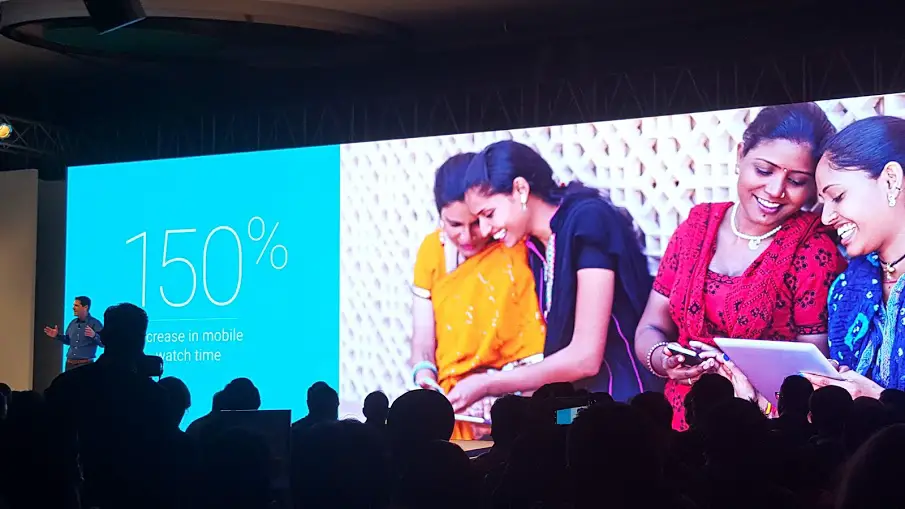 Youtube will get paused-buffering feature in India
Eyal Manor, Vice-President of Engineering for YouTube, announced the feature that will let videos buffer while they are paused for those on limited bandwidth. He also stated that they believe that every person should be able to experience YouTube at its best: in high quality, with few delays and limited buffering.

Largest public WiFi on train stations by Google


Google is working with Indian Railways to install WiFi on train stations across India. Mumbai Central will be the first one to get it in January 2016 with over a hundred more down the line. Google has partnered with RailTel to provide this service to commuters of Indian Railways.

New training programs for Android developers


Google announced that they will launch a program to train two million new Android developers over the next three years while working closely with over 30 universities across the country. They stated that the increase in Android Application Developers has increased in India recently and they don't see it declining anytime soon. This program will definitely allow more people to venture into Android Application development.

New Virtual Keyboard to type in 11 Indian Languages


Google has created a new Virtual Keyboard that allows easy typing in 11 Indian languages. This will allow more people to use the computer and get online using their own languages online.

Tap to Translate any text on Android phones


Google promised that by the first Quarter of 2016, they will launch the Tap to Translate feature in India. They said that a typical user translates between Hindi and English multiple times a day and copying text back and forth is not feasible. Tap on Translate will reduce this task for the customers.

Panoramic Images of 250 Indian monuments


Google worked closely with the Ministry of Culture and the Archaeological Survey of India to include panoramic images of over 250 Indian monuments in the Google Cultural Institute and in Google Maps.

Lighter version of Search results "Google Web Light"


Google will be promoting lighter version of search results and webpages using the "Google Web Light" feature that they launched some time back. This will allow people on slower mobile internet connections to access information quickly.

Chromebit to boost computing in the education sector

Google announced that the ASUS Chromebit, a mini computer in the form of an HDMI stick, will be available in India starting January and is expected to be accepted in the Education field. It will be a good first-computer for many people and allow them to learn more about it.
Well, I hope you found the article interesting. These were the things that Google has planned to do for India soon or is already doing some of them. Feel free to share this article with your friends and family so that they know what are these new advancements that are coming for them shortly.