Update: 5 Winners Names Announced
GadgetsToUse and Motorola congratulate the winners of this amazing giveaway. After overwhelming response from the participants, it was a task to pick the best out of all. It took us hours to pick one winner out of so many deserving participants, and the winner is Ajay Thakur.
(IMPORTANT NOTE FOR WINNER)
TO CLAIM YOUR PRIZE YOU NEED TO:
SCAN AND ATTACH YOUR IDENTITY PROOF (GOVT APPROVED) AND MENTION YOUR COMPLETE ADDRESS IN A MAIL.
With the year coming to an end, we at GadgetsToUse decided to surprise you all with an excellent giveaway. Our old giveaway, the IOTA LITE Smart Bulb Giveaway, just ended today ( winners will be announced tomorrow ) and we are here again with an exciting new giveaway for all of you. Today, we are giving away a brand new Motorola X Play, delivered right to you anywhere in India.
How to Participate and Win
To win a Brand New Moto X Play, all you need to do is mentioned below.
Tweet us why you want to win the Moto X Play or what feature you like of Moto X Play. You can tweet as any reasons and you can tweet multiple times. 
Use the #AmazingMotoXPlay on Twitter while answering and tag @gadgetstouse while answering. You should mention 
Participants can have to follow GadgetsToUse on Facebook, Twitter and YouTube (Not Mandatory) 
More you Tweet, the more chances you have of winning this giveaway. Remember to tweet with #AmazingMotoXPlay and tag @gadgetstouse
Follow the Instructions in the Widget below to increase your chances of winning
The more you tweet, or the more you post on Facebook, the more chances you have of winning this giveaway.

Make sure when you tweet, your tweet contains a link to this giveaway content page.

More the number of retweets you get, the more chances you have of winning. Also, don't forget to tag your friends and relatives on Twitter to achieve even more entries!

It is

mandatory

to share the giveaway video on Twitter to count as an entry.
Moto X Play Hands On Unboxing and Overview [Video]
3 Reasons why the Moto X Play is a Great Device
The Moto X Play is undoubtedly a great device, but here are our 3 favorite reasons why the Moto X Play is an awesome device and why you should look forward to this giveaway.
Big Battery Long Lasting 
The battery on the Moto X Play is impressively large. The Moto X Play houses a 3630 mAh battery that is sealed inside the device. With this huge battery, you can easily get 2 days of usage. My mother uses this phone and she charges this once in 48 hours, even though she uses a lot of WhatsApp and attends many calls in the day.
Smooth Lag Free User Interface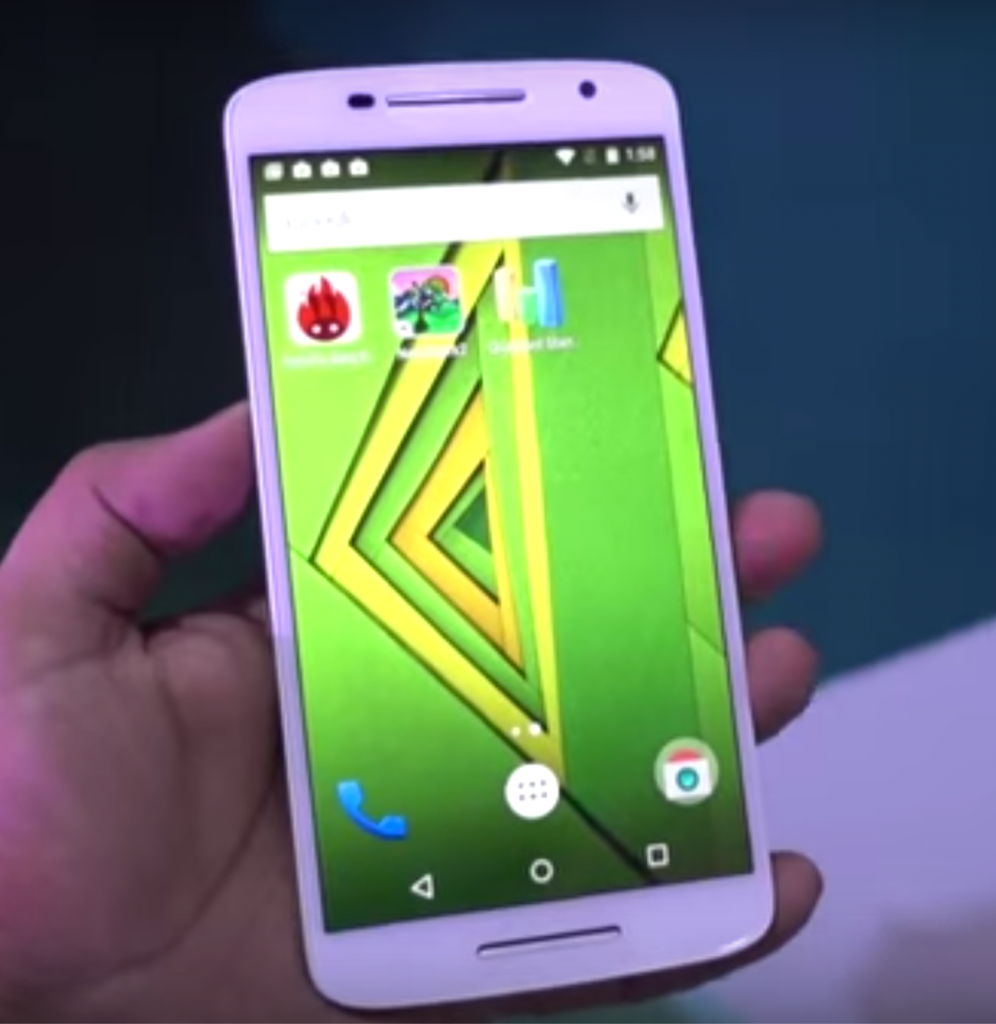 The User Interface on the Motorola devices always impresses me. The device features almost stock like user interface, which provides a smooth, lag free usage of the device. Along with a stock Android look, Motorola adds a few tweaks of their own. These enhance the usability of the device to a great extent.
Great Camera
The camera on the Moto X Play is excellent. We have already covered the camera review for the Moto X Play earlier, but let me give you a short summary here itself. The Moto X Play features a 21 MP primary camera which allows you to take great, crisp pictures easily, even in low light with its f/2.0 aperture. Check out our camera samples for the Moto X Play here below.
Terms & Conditions
This contest is applicable to residents of India who are 18 years old and above.

Entries by participants below the age limit of 18 years shall be disqualified.

The participant must hold a valid Twitter or Facebook account to be eligible.

Anybody found using any unfair means to win will be disqualified.

The contest is open starting from December 23rd, 2015 and will continue till December 28th, 2015

GadgetsToUse will pick the best tweets and posts and announce the names of the contest winners.

The selection cannot be legally challenged.

We will contact the winners after the end of the contest via Twitter or Facebook. If we do not get a reply within 10 days, we will select another winner.

The winners cannot claim cash/money in exchange of the prize and it is not transferable.

Members of GadgetsToUse and their family members are not eligible to participate in this giveaway.

Participation in the contest implies that participants agree to all the Terms & Conditions listed above.