The Lenovo owned smartphone brand Motorola has been pretty active in Indian markets and has rolled out another affordable device with some unique changes. It has launched Moto G Turbo, which is basically an upgraded version of the Moto G 3rd Generation, which is currently priced for INR 11,999. Priced at INR 14,999 Motorola Moto G Turbo Edition boasts a faster processor, IP67 certification that makes it dust and water resistant, and a turbo charging support feature. We used the Moto G Turbo for a week and here is a sum of our real usage experience.

Motorola Moto G Turbo Edition Full Specs
[table id=288 /]
Motorola Moto G Turbo Unboxing, Quick Review [Video]
What is Usage Review, Tests and Opinion?
This review is based on our quick tests and usage done with the phone, we try to push the device to its limits and find out the results which will matter if you plan to buy this phone. We hope this review helps you to get your queries answered about the device.
Box Contents
The box includes Handset, Turbo Charger, Earphone, User Manual and Warranty Card.
Performance
This device is powered by a Qualcomm MSM8939 Snapdragon 615 chipset having Quad-core 1.5 GHz Cortex-A53 & quad-core 1.0 GHz Cortex-A53 CPU cores, and comes with 2 GB RAM and 16 GB internal memory. Moto G Turbo seems good with performance as it handles almost all the tasks efficiently.
App Launch Speed
We launched multiple apps in the background including some web pages, heavy games, and few apps. The launch speed was hardly affected even after launching so many apps, we noticed a minor lag in some cases but it was expected at some point.
Multitasking and RAM Management
Out of 2 GB RAM, 1.4 GB was free on the first boot, multitasking was impressive and RAM management was very good. We minimized Asphalt 8 and Dead Trigger 2 in between game-play and started clicking pictures with the phone. After almost 1 hour, we re-launched both the games one by one and found the games were exactly as we left them and surprisingly there was no lag either.
Scrolling Speed
We went through a lot of news articles, Facebook feeds, heavy webpages  with a lot of media content including HD images and videos. The response was good even after 3-4 days of regular usage.
Heating
We noticed some heating immediately when we charged the phone for the first time but it was normal and we do expect this from turbo charging. It started getting warm while gaming as well but it never got unbearably hot.
Benchmark Scores
[table id=286 /]
Camera
The Motorola Moto G Turbo Edition comes with a 13 MP rear camera with CCT flash and autofocus, and a 5 MP front camera. Mostly all its competitors have the same camera configuration around this price range. It performs well in almost all the conditions except low-light conditions, and the autofocus speed is quick but it is not very accurate. Shutter speed is fast and pictures in natural light look very natural.
Camera UI
The camera UI is very basic and has almost no toggles on the viewfinder, except only the front and rear camera toggle and video recorder icon. Swiping from the left of the screen brings in the modes and other settings of the camera. Overall a good camera interface, only the tap to capture feature is a bit irritating some times.
Day Light Photo Quality
In day light, both the cameras perform well. The colour production and colour accuracy was very impressive, and details were also nicely captured. Overall, it sports an considerable camera that can capture some good images in bright conditions.
Low Light Photo Quality
Low light photos are just average and it also loses focus in such conditions. We noticed grains in the pictures and lights the object was not sharp and clear.
Selfie Quality
Selfies were also good but not the best we have seen so far, there are some much better front camera modules in the same range. Only the natural light selfies look bright and natural, otherwise the camera captures ordinary selfies.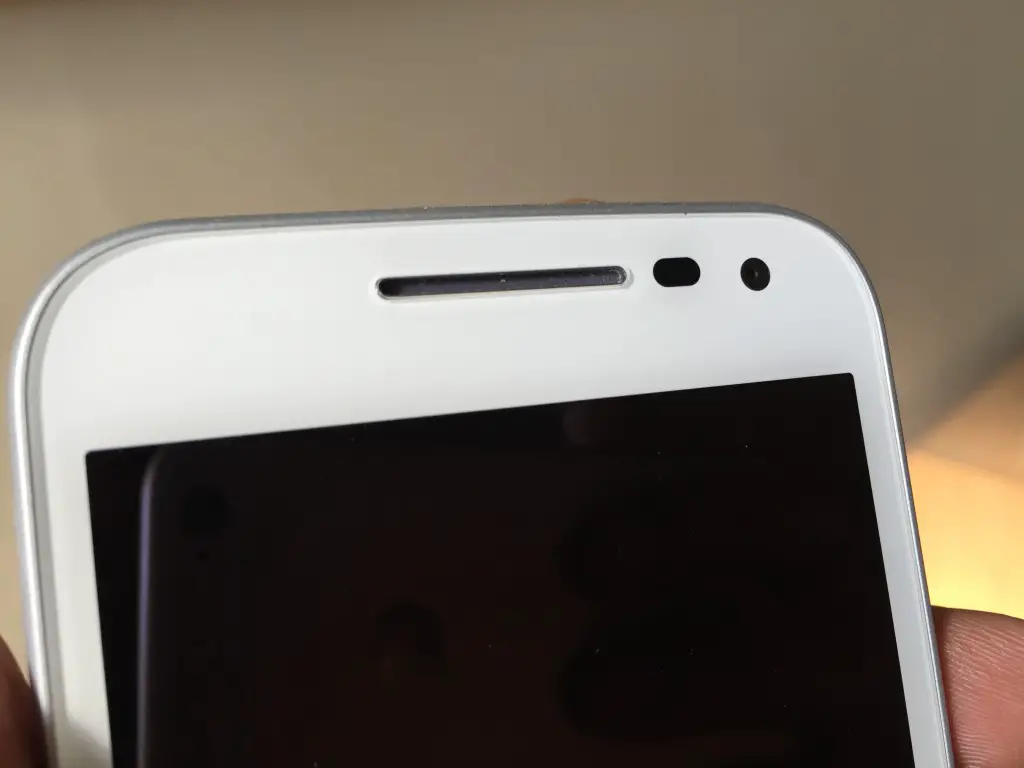 Motorola Moto G Turbo Edition Camera Samples
Video Quality
It can record video up to [email protected] and Slow motion videos too. The video recording in the phone is good, and the slow motion was something that was most impressive. Videos were sharp, clear and bright. If we consider the price, the video quality is among the top ranked phones of this range.
Battery Performance
It packs in a 2,470-mAh non-removable battery. The battery backup is good and it manages to survive even after a long busy day and the best part is it charges in minutes and lasts for hours. What else do we need?
Charging Time
The phone took less than 40 minutes to get to a full charge for us and even with notifications buzzing on the phone, the battery level has not dropped below 60 per cent. Based on our early impressions, we would say the battery on this phone is pretty reliable and will last you more than a day with moderate to heavy usage.
Screen on Time
We recorded around 4-4.5 hours of screen on time during our usage.
Battery Drop Rate And Heating
[table id=290 /]
Looks and Design
The Canvas 5 again falls apart if compared to the competitors. Where most of the phones are having premium cases, Motorola sticks to a sturdy one. It looks the same as we saw in Moto G 3rd Generation. But Motorola again puts the right move forward by making it IP67 certified, which obviously makes it Water resistant up to 1 meter and 30 minutes and dust resistant as well.
Motorola Moto G Turbo Edition Photo Gallery
Quality of material
The front of the device uses glass coating where the back cover is made up of rubber finished plastic with a grippy finish. The sides are made up of alloy which feels really solid and sturdy.
Ergonomics
With a 5 inch display, the Moto G Turbo weighs 155 grams and measure 142.1 x 72.4 x 11.6 mm. The dimensions of the phone are great and single handed usage is very easy. The weight is a little more than the phones which come with this screen size but it is again expected from a phone with such strength.
Display Clarity, Colors & Viewing Angles
It comes with a 5 inch IPS LCD display, with HD resolution (720×1080 pixels) and pixel density of 294 ppi. While the display seemed perfect for the hardware and battery but we most of its competitors have FHD displays which look much better than this one. The display is not bad either, it is bright enough both indoors and outdoors and has above average viewing angles.
Outdoor Visibility (Max brightness)
Visibility in outdoors is good, and adaptive brightness works pretty nicely and changes very smoothly with changing light conditions.
Custom User Interface
Like always, Motorola has used the same basic Android scheme on this device as well. Stock Android lovers will like the interface as usability is never an issue on such devices.
Sound Quality
The sound quality from the speaker is loud and clear. The placement of speaker is on the front of the phone which can be seen in all the Moto devices.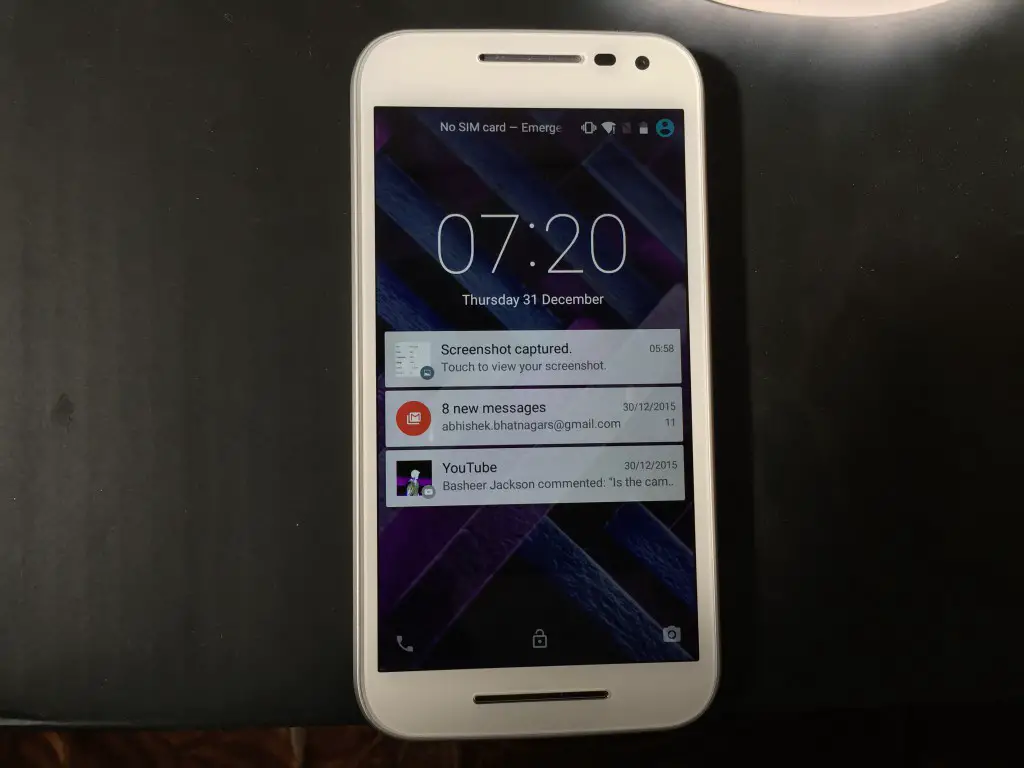 Call Quality
Call quality was fine, we did not face any issues at any point of time.
 Gaming Performance
We hardly had any doubts about the gaming performance of this device, but we wanted to do a complete test before making a comment. So we ran Asphalt 8 and Dead Trigger 2 on this device and we have no complaints with the performance at all. We were impressed by the buttery experience while playing.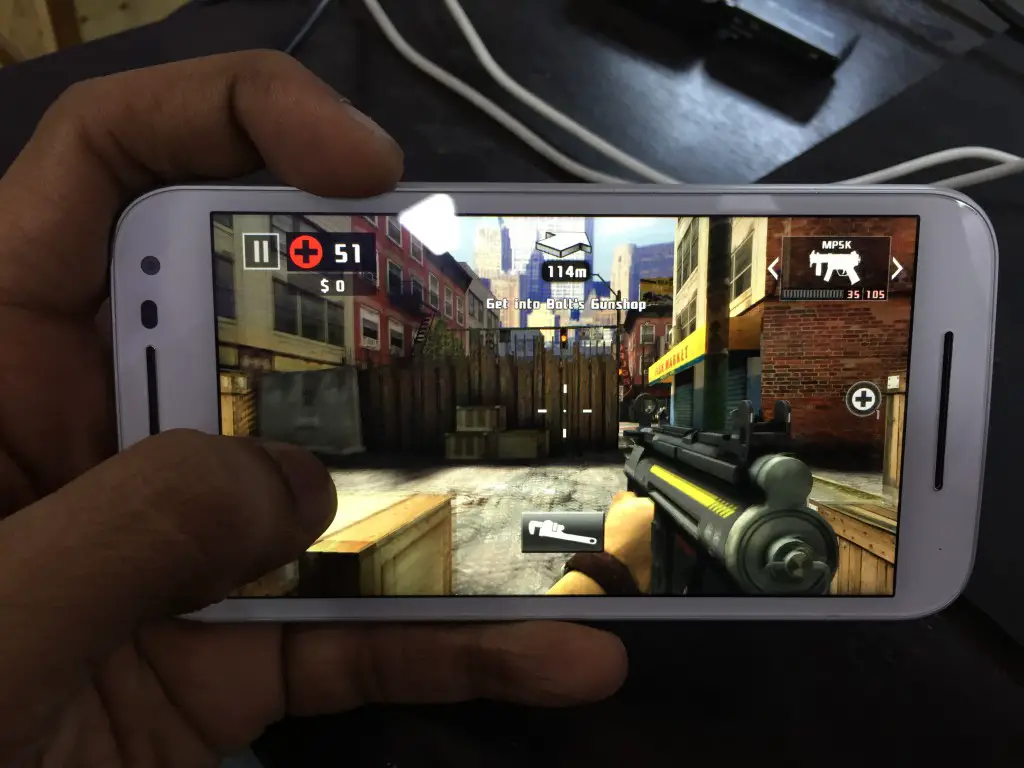 Game Lag & Heating
While in the gameplay, we didn't find a point to complain. We did not notice lags in the beginning of the game but when we continued gaming for 30 minutes without a pause, the game started to slow down at few places. These lags didn't create any problem in the game, and the heating was also very normal. Playing games while charging may cause unusual heating in some cases as it.
Conclusion
Like every smartphone, Moto G Turbo Edition has also got some good and bad points. The display and camera may not be the best you can get under 15K but it makes up with the Turbo charging feature and the rough and tough design. For this price, Moto G Turbo is not a bad deal if you prefer stock Android experience in a really tough shell with fast charging feature and good performance overall.