Meizu, the Chinese tech giant launched Meizu MX5 couple of months back in India and it sold like hot cakes. It has aced the popularity charts without breaking a sweat. If you are using one of the most incredible smartphone that the Chinese device maker has to offer then you are definitely in for a treat. In this post we are going to reveal some hidden features, tips and tricks that will enable you to explore your beloved smartphone even further. Read on to find out what more you can do with your Meizu MX5.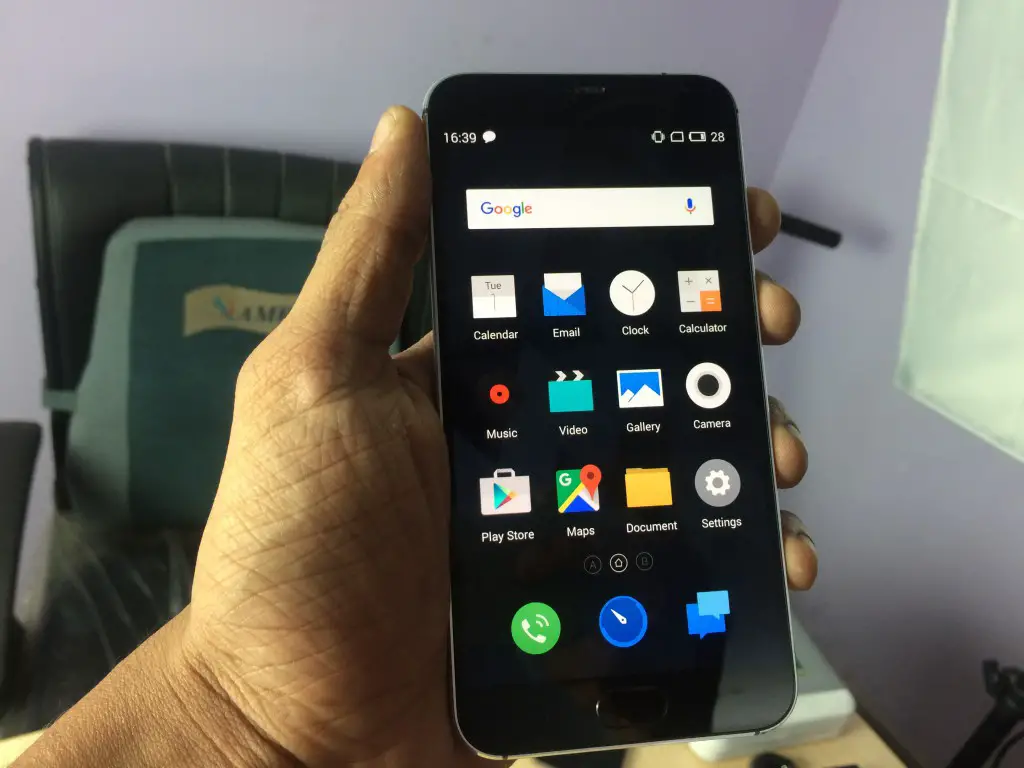 Enabling Flyme Style Icons
Mx5 is an incredible smartphone with excellent software and hardware but what captures the eyes is the look and feel of the smartphones and how do the icons, widgets and related things appear. When it comes to Flyme OS you have beautiful Flyme Style icons at your disposal to give your device a unique and appealing look. All the third party apps are changed to a more Flyme look increasing the beauty quotient of the device.
How To Do It
Navigate to Settings > Customize > and toggle the button in front of Flyme Style Icons.
Change Theme On Meizu Mx5
Like I said, looks matter a lot. So, if you are not satisfied with the current look and appearance of your device and want to make it more decorative then you can change the theme outright lending your MX5 a more personalized look. You can select from multitude of themes from the dedicated theme store and customize your device according to your taste.
How To Do It
Head over to the Settings > Customize > Themes. All your downloaded themes will appear in this section. Make sure you signup and login to your Flyme account for downloading these themes.
Enabling The DND Mode
You all must have tons of apps installed on your MX5 some of which would keep pushing notifications whether you want them to or not. Sometimes we must want to live in peace or might be in a meeting or sleeping where we don't want any irrelevant notification disturbing our sleep or work.
A huge thanks to Meizu for understanding this problem and including a built in DND (Do Not Disturb) mode for our comfort. All you need to do is to activate DND and forget about disturbing notifications at odd hours and rest in peace.
How To Do It
Navigate to Settings > Sound > toggle the button in front of DND to activate it. In the next tab you can choose the time and days you don't want to be disturbed at all. You can also select a schedule for activating DND where do not have to manually turn it on every time.
Enabling Fingerprint Identification On MX5
If security of your beloved MX5 is on the top of your priority list, and you want to protect your smartphone from any unauthorized access, then Meizu has got it covered too for you. The home button comes with a built-in fingerprint sensor that can unlock your phone, lock and unlock apps, personal content and documents depending on your choice. You can add any number of fingerprints to your device, thus sharing your device with trusted ones and blocking all unauthorized access.
How To Do It
Navigate to Setings > Fingerprint and Security  and select the desired security and privacy options. You can set a screen password in case phone do not accepts your pre-registered password. You can turn on the Vault to store all the private and personal photos and videos. Last but not the least you can lock apps of your choice that you do not want anyone to access in your absence.
Enabling 4G Network On Both SIM Cards On MX5
At the moment, India does not have a large 4G footprint but still you can use the 4G connectivity on both the SIM cards of your phone. 4G LTE connectivity offers high speed data transfer and you do not have to switch SIM card on your phone every time for using the 4G connectivity.
How To Do It 
Navigate to Settings > Dual Sim and Networking > Network Mode and select 4G on both sims.
Enabling Power Saving Modes On MX5
MX5 comes eqipped with a 3150 mAh battery which will keep the smartphone running for long without needing charge. But there might be times when you need to squeeze some extra minutes of back up as you may not always have all the time in world to charge your smartphone. That is when the built in power saving mode comes into play. It shut down unnecessary apps and backgrounds processes to last much longer on the remaining battery power.
How To Do It
Head over to Settings > Battery and turn on the power saving mode depending on your preference.
Changing The Display Color Temperature
Android is all about customization and when it comes to MX5, Meizu take it a step further. Though there is an Automatic brightness setting option which keeps changing the display brightness of the display depending in the surroundings but some users are not satisfied with it. If you want to tweak your display further then you can change the color temperature to change the output quality.
How To Do It
Navigate to Settings > Display > Color Temperature and then set the temperature according to your liking.
Enabling Gesture Wake Up Functions
One of the most interesting features that MX5 comes with is the gesture input. You can select various desired actions like turning the display on when you double tap the display, slide upward to unlock, slide downward to open notification panel, swipe horizontally to switch songs. This is not it, you can launch apps and shortcuts through eight inbuilt gestures which include C, M, O, S, V W and Z.
How To Do It
Navigate to Settings > Accessibility and turn on Gesture Wakeup function and select your desired gestures.
Enabling Smart Touch Feature on MX5
When it comes to MX5 you can customize and tweak its every aspect as far as you can imagine. It comes with a built-in SmartTouch feature for easy navigation through apps and settings. SmartTouch allows you to close the current window, go back to home screen or pull down the notification drawer by sliding down the floating button.
How To Do It
Navigate to Settings > Accessibility>SmartTouch and toggle the button to turn on the smartTouch feature. In the SmartTouch tab you can select and customize  what action is performed when you slide or drag the floating button.   
Conclusion
We have listed some of the best tips. tricks and hidden features which will enable you use your MX5 like never before. If you find some other hidden features and tips that can be useful then please let us known via the comments below.