CES 2016 saw LeTv showcase their latest offering for the LeTv Le Max and the LeTv Le Max pro. We are very excited for the LeTv Le Max as it is the one soon coming to the Indian market. LeTv Le Max is a member of the series of smartphones that are dubbed as the 'Le Superphones' for the feature packed high end specs they are offering. The phone which was earlier available only to the Chinese market and sold in millions is soon arriving in India. LeTv is a reputed Chinese internet conglomerate with a myriad of businesses ranging from internet tv, video production and distribution, smart gadgets and large-screen applications to e-commerce, eco-agriculture and Internet-linked electric cars. LeTv is building an ecosystem of devices and services and has been in the news mostly for the release of some cutting edge tech that is selling by the millions in china. All kept in mind about their handsome resume, lets have a look at the Le Max.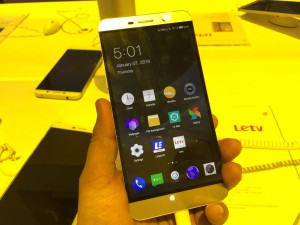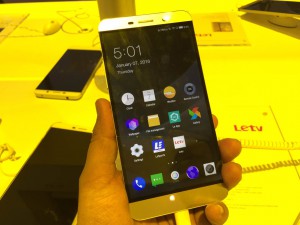 Max Pro Specifications
Key Specs
LeTV LeMax
Display
6.33 inches IPS/LCD/TFT
Screen Resolution
WQHD (2560 x 1440)

Operating System
Android Lollipop 5.0
Processor
2GHz Octa-core, 64-bit
Chipset
Qualcomm Snapdragon 810 MSM8994
Memory
4 GB RAM
Inbuilt Storage
64/128 GB
Storage Upgrade
No
Primary Camera
21 MP with Dual LED Flash
Video recording
Yes, Ultra HD 2160p@30fps
- HD 1080p@60fps
- HD 720p@120fps
Secondary Camera
4-UltraPixel, no front flash
Battery
3400 mAh
Fingerprint Sensor
Yes, at the back
NFC
Yes
4G ready
Yes
SIM card type
Micro Dual SIM
Waterproof
No
Weight
204
Price
Not announced yet, to be around INR 30,000
Le Max Photo Gallery
Hardware and Build
With an all-aluminum build, you'll never find someone saying it feels flimsy or poorly built in any way.  The styling is pretty neat with straight lines, curved edges and must we say that the screen looks phenomenal with minimal bezels around the screen and hence placing it next to any phone will show some immediate differences. There is a square fingerprint scanner below the camera lens, and the dual-tone LED flash is to the right.  With the patented LeTouch technology, Le Max fingerprint sensor enables flash recognition within just 0.15 seconds and 99.3 percent accurate identification. It also allows touch in 360 degree to unlock the phone. Installed at the back panel of the phone, LeTouch with mirror surface is anti-scratch. Unlike painted sensors on most smartphones in the market, which have only hardness as much as 3H, the sensors on Le Max boast a hardness of 6H. At the bottom of the phone we find decently loud speakers along with a USB Type-C port and a 3.5mm headphone jack to connect your headphones.
User Interface
The user interface on the Le Max is known as the EUI and is built on top of android lollipop 5.0 which doesn't sound so interesting on paper but we are hoping and expecting that LeTv soon announces an upgrade to marshmallow thereby making it a better experience for the users. However, the current UI of LeMax looks very much like an iOS with bright white backgrounds, light gradients, odd looking icons with ambiguous shapes, and of course the famous fogged glass look. Sliding the finger down from top only shows the notifications and not the toggles, the toggles show up only when we press the dedicated overview button at the bottom of the phone and to be honest we really like it as one doesn't have to slide finger all the way from top to bottom thus making us wonder why other manufacturer's don't use it too.
Camera Overview
The front camera is said to have a 21mp shooter capable of 4k video recording at 30fps which sounds for smoother videos. The front facing camera however follows the path of UltraPixel with a 4-UltraPixel shooter for those satisfying selfies and to us that sounds interesting as the UltraPixel's perform great in low light conditions and keeping in mind that it doesn't have a front facing flash, it all starts to make sense.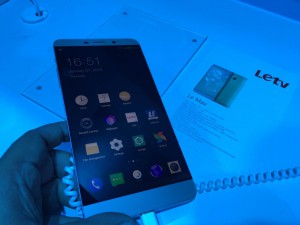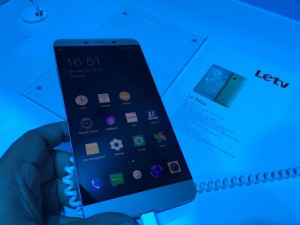 Price and availability
LeTv did not reveal the pricing of the LeMax, but is hosting a launch event on the 20th of January, where we expect the details to come out and keeping in mind with its current price in china we can simply assume it will be around the 30k mark or upwards for the 64 GB version.
Comparison and Completion
with its snapdragon Quad-core 810 processor, fingerprint scanner, 4GB ram we can assume it to give a stiff competition the OnePlus 2, nexus 6p and the Motorola turbo. On papers the LeMax looks to be ahead of its competition but let's keep our fingers crossed and hope that LeTv has a lucrative offering for us.