Huawei's Honor 5X was revealed in October last year and launched in December, but in India, we haven't seen it yet. Officially it has not been launched in India yet, but we have news that it will be launching in India pretty soon! Recently, Huawei also showcased the Honor 5X at CES 2016.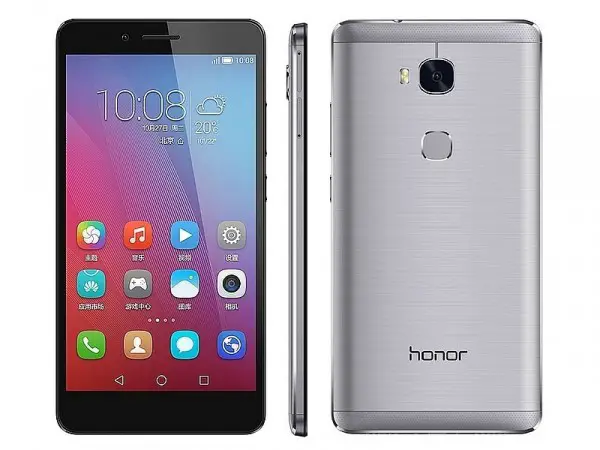 Honor 5X Specifications
[table id=275 /]
The Honor 5X is a beautiful phone, itsports a 5.5-inch full HD display, powered by the Snapdragon 615 processor, which is an octa-core processor clocked at 1.2GHz. The powerful processor is supported by 2GB of RAM, and 16GB of onboard storage. The storage on the device can be expanded up to 128GB via the use of a microSD card.
On the camera side of things, the Honor 5X sports a 13MP rear shooter and a 5MP front camera to allow you to take great selfies with the device. Powering the entire device, we have a 3000mAh battery, that is not user replaceable. It would have been good to see a user replaceable battery. Other than all this, the Honor 5X has support for 2 SIM cards, one micro SIM, and one nano SIM. The regular connectivity features like 3G, 4G, WiFi, Bluetooth and all are present on the device.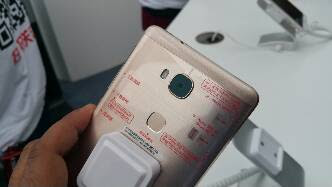 The highlight of the phone is the Fingerprint sensor that it packs. The Honor 5X has a fingerprint reader at the back of the device, just under the camera module. The fingerprint reader is a second generation frame-free sensor that offers astonishing performance and accuracy. The fingerprint reader can unlock your phone in 0.5sec. The sensor is an adaptive sensor, wherein you can configure different fingers to launch different tasks or apps on your phone. The sensor is also called an adaptive sensor, which learns as you use it. This capability allows it to be surprisingly fast and detect your fingerprint at any angle that you place your finger at. The fingerprint sensor also features ARM chip level security and you can securely store up to 5 fingerprints on the device. One last feature that the fingerprint sensor boasts is that you can even unlock the device when your hands are wet, which might be a great inclusion for a lot of people.
Pricing and Availability
The phone is expected to launch in India on 28th January, and will be priced around the mid-range smartphones.  It can be expected to cost anywhere around 15K or more. 
Conclusion
The Honor 5X is an interesting device, which will definitely make the users happy. With a great pricing, Honor can really impress the entire user base in India. We are looking forward to the event on 28th January, which will be held in New Delhi. We will be at the event, and will cover the phone. Stay tuned to GadgetsToUse for more information about the Honor 5X.