YU Televentures released some great budget devices like YU Yuphoria, YU Yureka and YU Yunique that somehow managed to get mixed reactions from the Indian consumers. The fourth and the latest handset is claimed to be the most powerful flagship killer by the company till date. YU has been trying hard to put the maximum effort from its side and has tasted mixed reviews and success. But, does the new YU smartphone have the power to beat other flagships around its price range? We will find out in the real life usage review of YU Yutopia.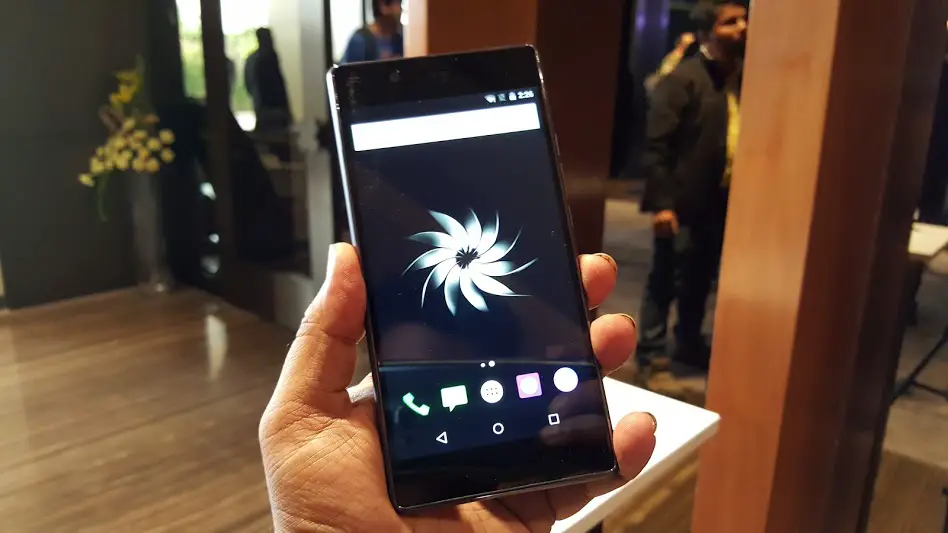 Yu Yutopia Full Specs
[table id=276 /]
Yu Yutopia Review, Faq, Tips, Pros and Cons [Video]
What are Usage Review, Tests and Opinion?
This review is based on our quick tests and usage done with the phone, we try to push the device to its limits and find out the results which will matter if you plan to buy this phone. We hope this review helps you to get your queries answered about the device.
Box Contents
The box includes Handset, Fast Charger (max output 12V 1.25A), screen guard, USB Cable, User Manual, Warranty Card and SIM ejecting PIN.
Performance
This device is powered by the Qualcomm Snapdragon 810. Powered by a 64-bit Octa-core chipset, which is combined by two Quad-core processors clocking at 1.5GHz and 2.0GHz with 4GB DDR4 RAM and 32GB internal storage accompanying the chipset. These specs are definitely solid on paper and we cannot doubt on the power that is being produced by this smartphone.
App Launch Speed
It takes almost no time to launch the apps; we could easily open or close apps quickly and did not face any lag in between.
Multitasking and RAM Management
Out of 4 GB RAM, 2.4 GB was free on the first boot. With 4 GB of RAM, you can easily open multiple apps and the management of the apps is quite smooth.
Scrolling Speed
Scrolling is speed is good but we did notice some lags while scrolling through the app drawer. The custom UI on this phone is the reason for these lags. Otherwise the scrolling speed in webpages and in different apps is quick.
Heating
This device gets hot in some cases, running a heavy app for very long or continuous gaming on this device can heat it up. But it was expected, Snapdragon 810 has its own heating issues and that is the reason behind the unusual heating of this handset.
Benchmark Scores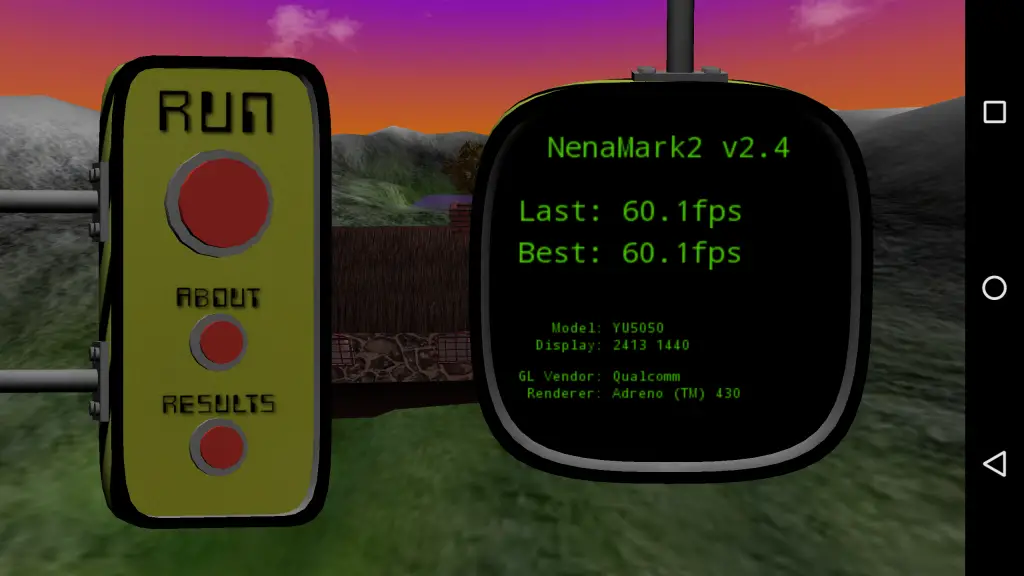 [table id=316 /]
Camera
In the camera department, it features a 21 MP rear camera and an 8 MP front shooter. The rear camera sports Sony Exmor RS IMX230 sensor, PDAF and dual-tone LED flash. It is a good setup in terms of hardware and the sensor used is best in its class.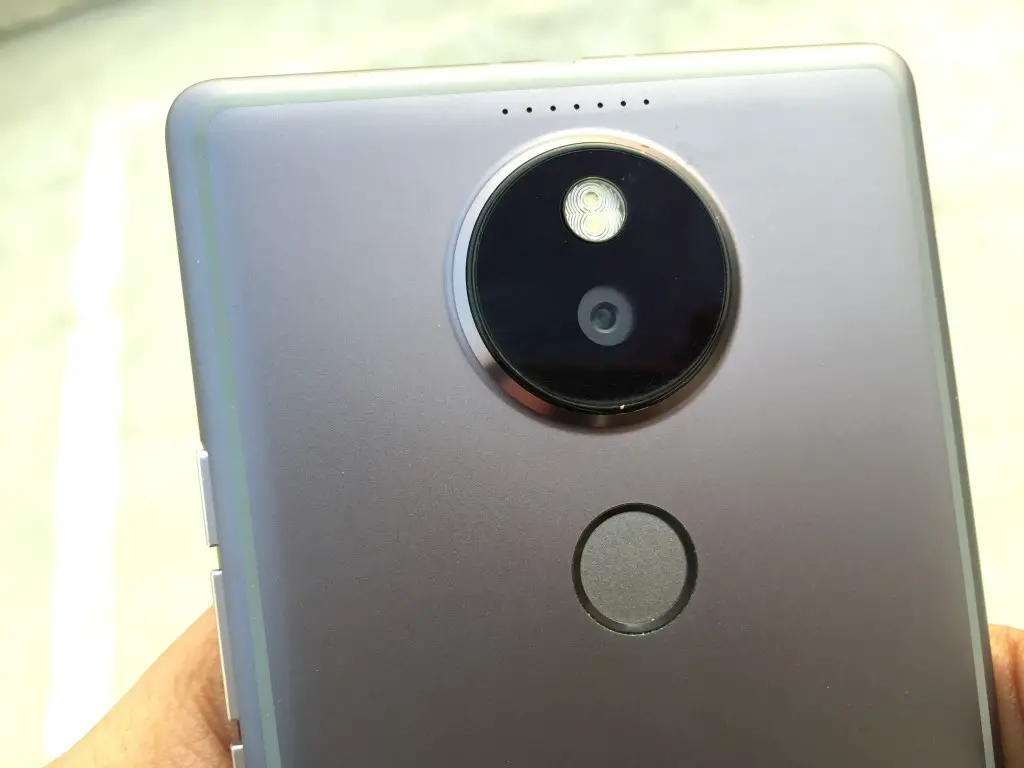 Camera UI
The Camera UI on this phone looks very basic, it can be adjusted for left or right handed usage from settings. The camera UI is very easy to use and you can switch modes by swiping from the top of the screen.
It has features like OptiZoom, Steady Photo, Action, Night Modes and some interesting filters also available. It also offers interesting modes like HDR, Beauty, GIF image and Pano etc.
Day Light Photo Quality
The rear camera performs really well in day light, it captures good amount of details and natural colours. The autofocus works well and does not take much time to lock on the object.
Low Light Photo Quality
We have been noticing that most of the OEMs try very hard to make the low light performance from the cameras to be better and stand out from the league. This camera is not great for low light neither it is too bad, it is just like any other camera which we see on phones around this price range. Visible grains, slow shutter and messy/slow autofocus are very common.
Selfie Quality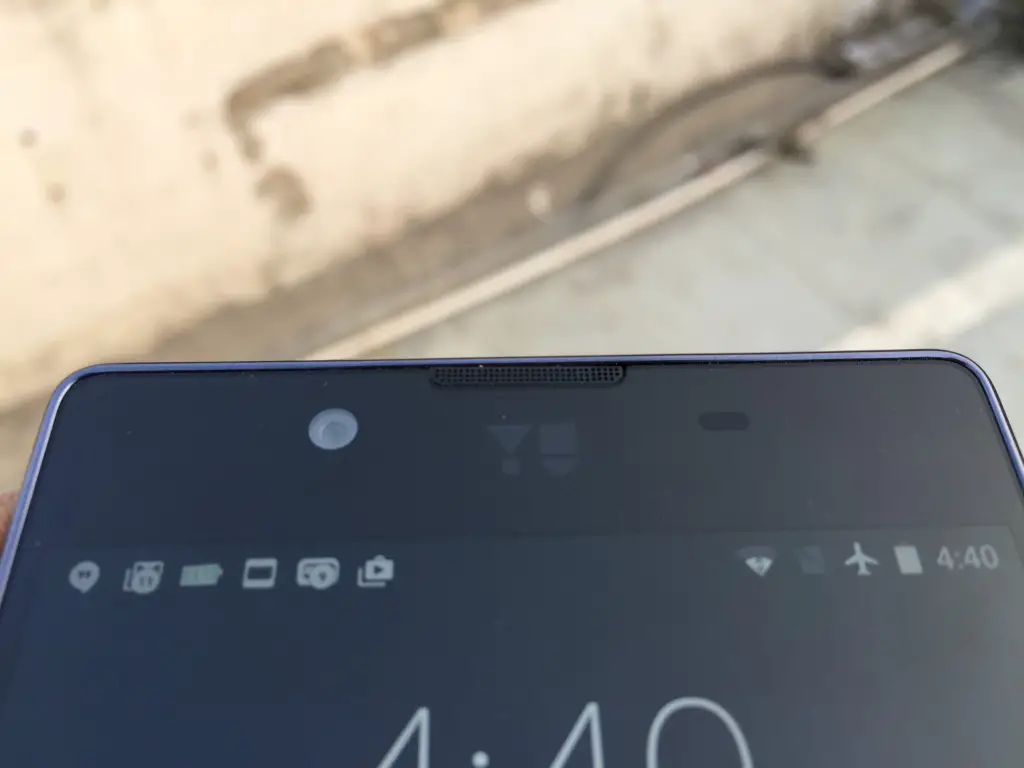 The front camera is 8 MP, and it is made by OmniVision OV8865, which was used on YU Yuphoria device as the rear camera. It has an aperture of f/2.2 and a wide angle lens of 86 degrees. Overall, it is a good front camera and clicks decent selfies in mostly all the conditions.
Yutopia Camera Samples
Video Quality
It can record video up to 4K resolution, and the quality of video is great. The camera pair performs really well and records crisp and clear videos. It can also record time lapse and slow motion videos up to 120fps.
YU Yutopia Rear Camera 4K  Video Sample
YU Yutopia Front Camera 1080p  Video Sample
Battery Performance
It packs in a 3,000-mAh non-removable battery, it is not very heavy battery size but the power management by the chipset is very efficient. Still the 2K display and a powerful Snapdragon 810 processor demand a lot of power and 3000 mAh is not something that can catch up with it for very long.
Charging Time
It comes with Qualcomm's Quick Charge 2.0, it can charge from 0-50% in just 30 minutes.
Screen on Time
We recorded around 3 hours 20 minutes of screen on time during our usage.
Battery Drop Rate Table
[table id=317 /]
Looks and Design
Yutopia is great in terms of looks; it has a premium design and amazing build quality. The look and feel of the device is very premium; there are no sharp edges around the body. It has curved sides and corners with a thin stripe running around the borders. It also sports a Saturn Ring on the back that protrudes out of the back and looks attractive but a lot of users count it as a drawback of the design. We really loved the finishing and design language of this handset.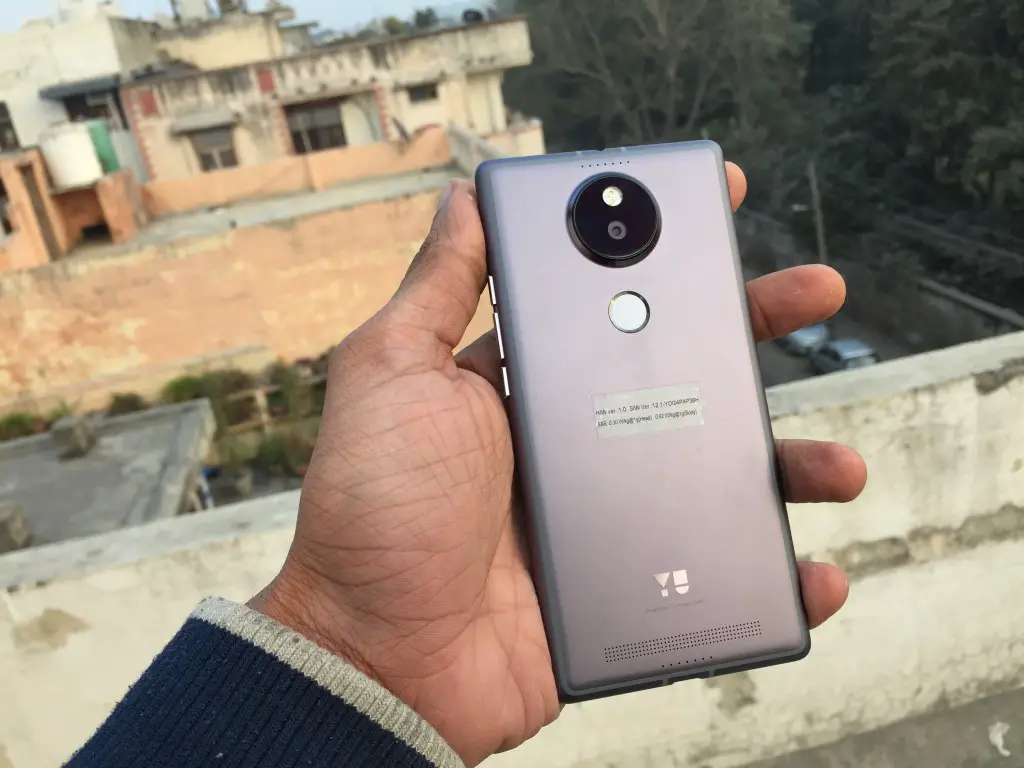 Yu Yutopia Photo Gallery
Quality of material
The material used is an alloy made of Aluminum and Magnesium, and feels very solid in hand. The front is fully made up of glass which has Corning Concore coating for protection and curved metal lining on the edges.
Ergonomics
The display size is 5.2 inches, for which the Yutopia weighs 159 grams, which is pretty good in terms of single handed usability. It measures 146.6 x 72.7 x 7.2 mm. It is easy to hold and gripping on this phone is really nice. The overall form factor is very impressive.
Display Clarity, Colors & Viewing Angles
The display size is 5.2 inches with 2K resolution (2560 x 1440 p) and pixel density of 565 ppi, and it is protected by a Corning Concore glass. It has 178 degree wide viewing angles, which make it easily visible from wide angles. The display is bright, crisp and very lively but not the best 2K display we have seen so far. We matched this display with the one on OnePlus X (FHD) and we could hardy point out any differences between the two.
Outdoor Visibility (Max brightness)
Visibility in outdoors is very good and you can easily view things pretty clearly while using it under sunlight.
Custom User Interface
It is powered by the Cyanogen OS 12.1 based on Android 5.1.1, and Cyanogen is known as the largest open source Android developer community. It is a highly modified custom UI and offers different features and experience from the one found in stock Android. It is colourful, hosts new icons, has a lot of theme options, and tweaked status bar, controls, navigations bar, wallpapers, fonts, boot animations and sound packs.
The UI is quite smooth; we didn't experience lags or any other issues during the experience. It resembles to stock Android in some parts but does have a lot of flavor on the top.
Sound Quality
The sound quality from the speaker is fair for a small room. The speaker is placed on the back side of the phone. It restricts the sound while kept with the screen facing upwards.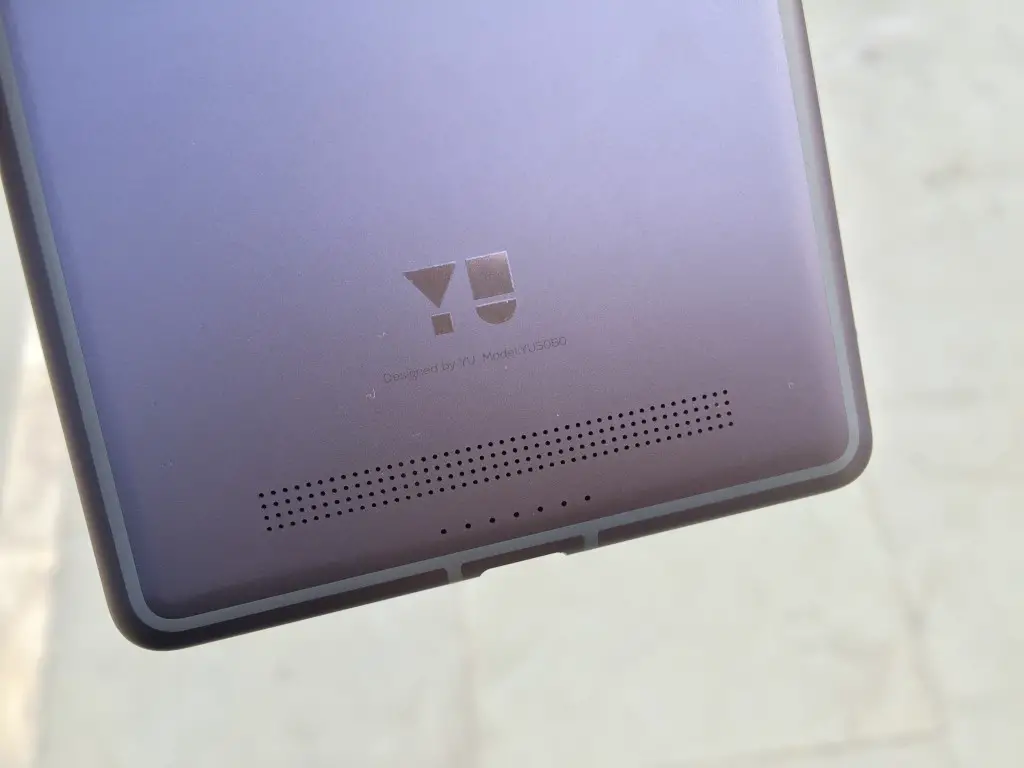 Call Quality
We are happy with the call quality of this phone; there was no issue with the voice and network.
Gaming Performance
As far as the gaming is concerned, it was handling graphic greedy games with an ease and we rarely noticed any lags in middle of the gameplay. We ran Asphalt 8 and Nova 3 on this device and we were really impressed with the performance. We did notice few lags after long gaming sessions but it is very normal.
Game Lag & Heating
The real problem arrives while you continue playing games on this device for very long. It gets very warm and that is unbearable in some cases. You will be forced to lock the device and keep it away for some time.
Conclusion
YU Yutopia is a good phone but not as good as we expected it to be. The company created a lot of hype before its launch and raised the bar of expectations very high on our end. It is priced at INR 25K and does not convince us with the way it performed in real life. The device has great specs on paper and offers good performance in real life as well. The interface is pleasing and fingerprint sensor also works pretty well but the issue is with the heating and the lags that occur repeatedly in the interface.