Samsung has been trying hard to shape away its smart wearable market for years now, but it hasn't tasted the success it deserves till now. A lot of Android wear smartwatches have been around for quite some time now but they all run the same software inside. Even after getting timely software updates, we haven't witnessed something that possibly amazed us.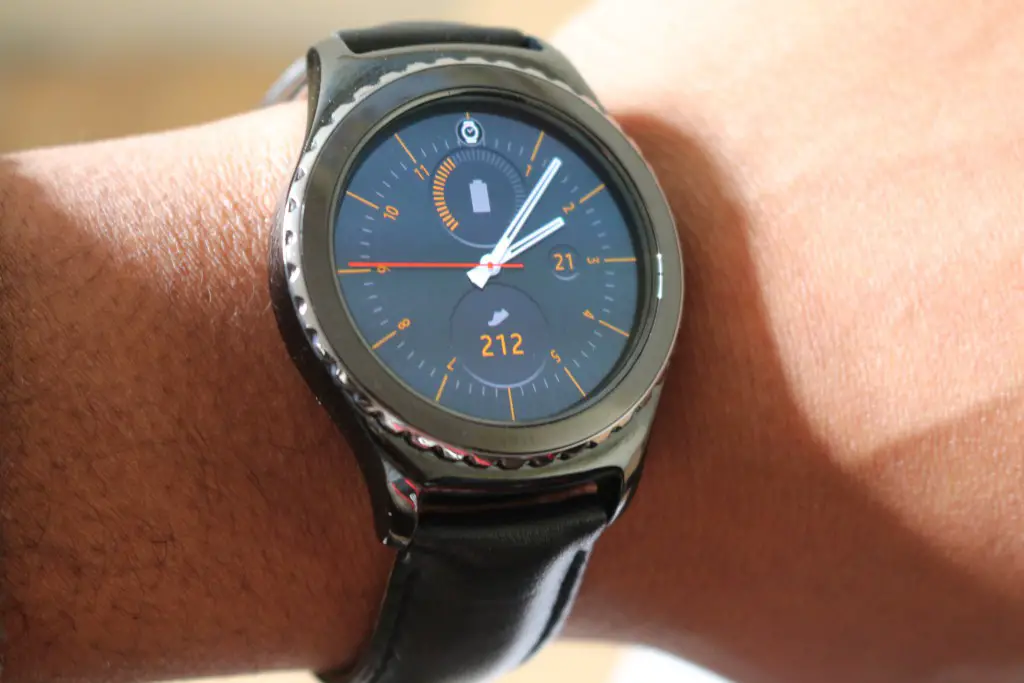 Samsung launched the Gear S2 way back at IFA 2015 and finally it has been launched today in India as well. It will be sold at an INR 24,300, and will run on Samsung's very own Tizen OS. We got lucky to play with the Gear S2 before it made its entry to Indian market and here is what we think about the new wearable tech from Samsung.
Samsung Gear S2 Pros
Smart round design
Good quality material
Vast support for Android smartphones
IP68 Certification
Great display
Intuitive interface
Samsung Gear S2 Cons
Connectivity bugs
Limited apps
Minor interface lags
Samsung Gear S2 Classic Specifications
[table id=326 /]
Samsung Gear S2 Unboxing, Quick Review [Video]
Samsung Gear S2 Design and Build Quality
Samsung has introduced the Gear S2 in three different flavors to suit the style and need of the users. It comes in 3 variants, 42mm Gear S2 at 47g, the 40mm Samsung Gear S2 Classic at 42g (the one I am using) and the 44mm Samsung Gear S2 3G at 51g.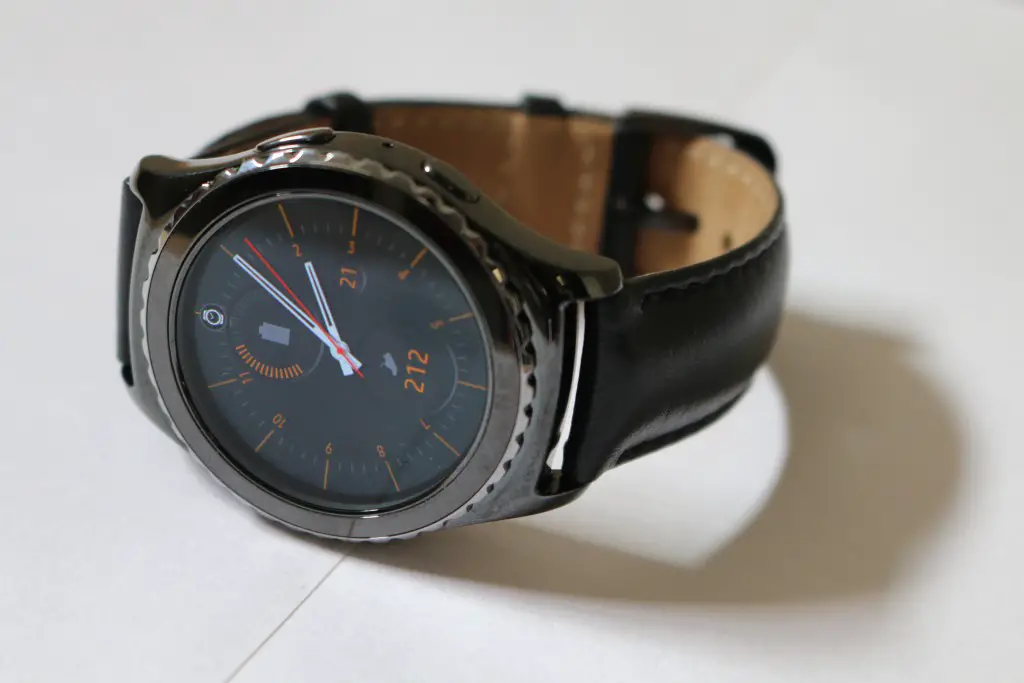 The Gear S2 aims more at looking like a traditional watch; it looks far away from the smartwatches which look more on the techie side. The dial looks absolutely premium and does not feel like wearing a tiny smartphone display on your wrist. The best thing that I found on this dial is the rotating mechanism which is not just a gimmick but it actually works to scroll the on screen options. The gear S2 has Gorilla Glass 3 protection for its 1.2-inch AMOLED display
It has sharp good quality black leather band to match its round dial with ridges on the edges of the bezel. The strap feels tough and does not tend to crack when you twist it around.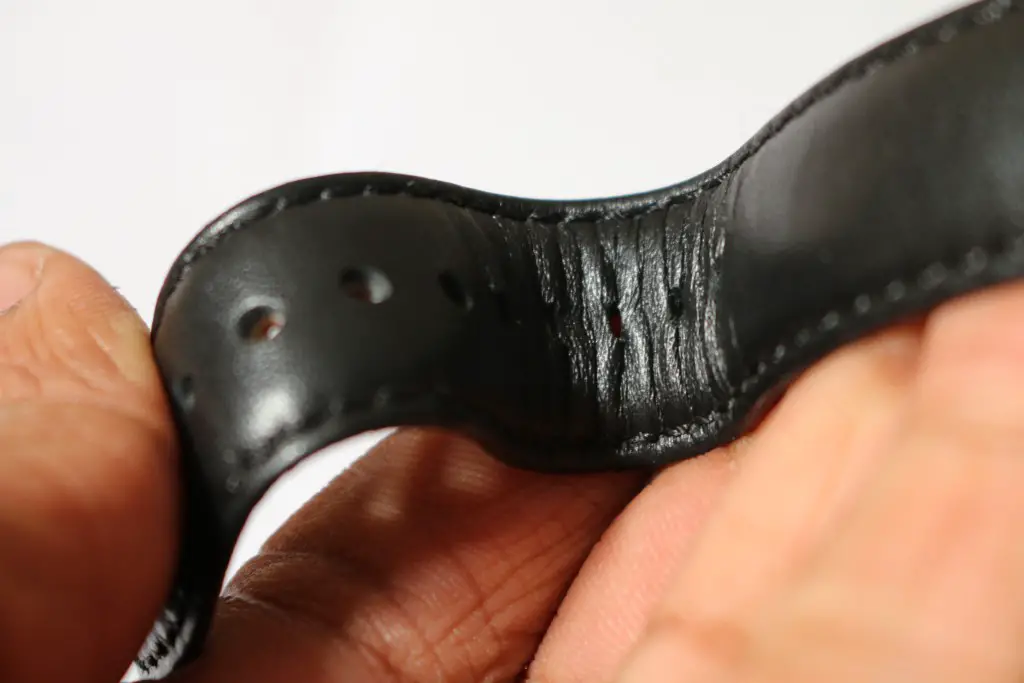 For more options to choose it offers pin-eject mechanism so that you can switch the band size to a smaller one if you have a thin wrist.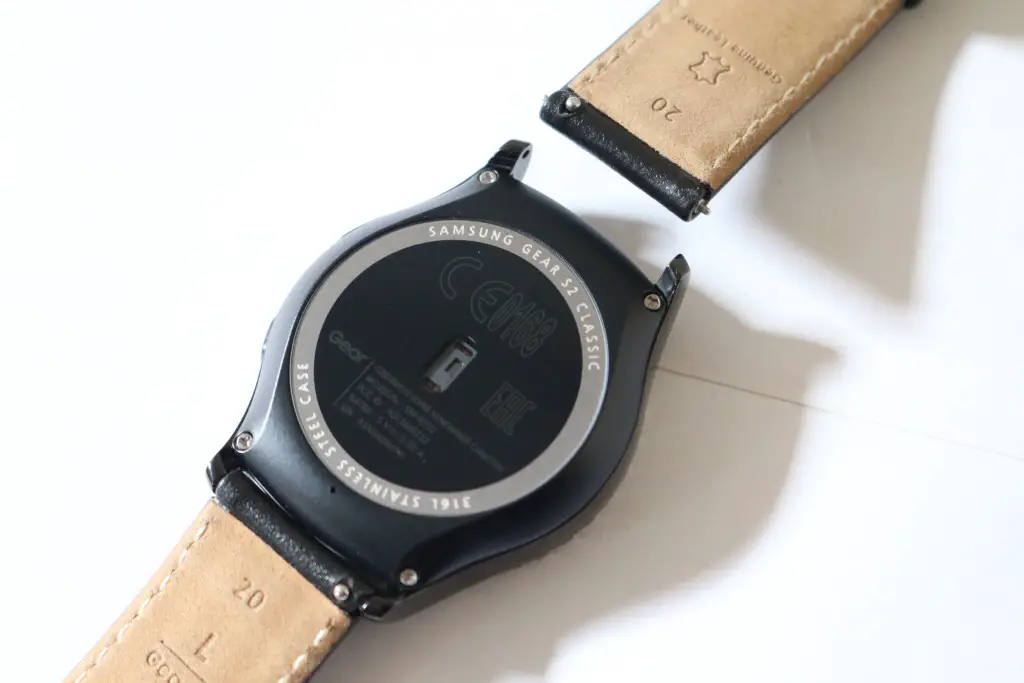 The Gear S2 Classic is slightly lighter and a bit thinner than the regular Gear S2. Overall the build quality is really good, it looks like a stylish and well designed traditional watch.
Samsung Gear S2 Photo Gallery
Samsung Gear S2 Display
It has a round 1.2 inch Super AMOLED display with 360 x 360 pixel resolution, with a pixel density of 302 ppi. It looks sharp, vivid and has enough brightness for outdoor use. There are 17 pre-loaded watch faces and a few customization options such as creating your own watch face by using a picture in your gallery or so.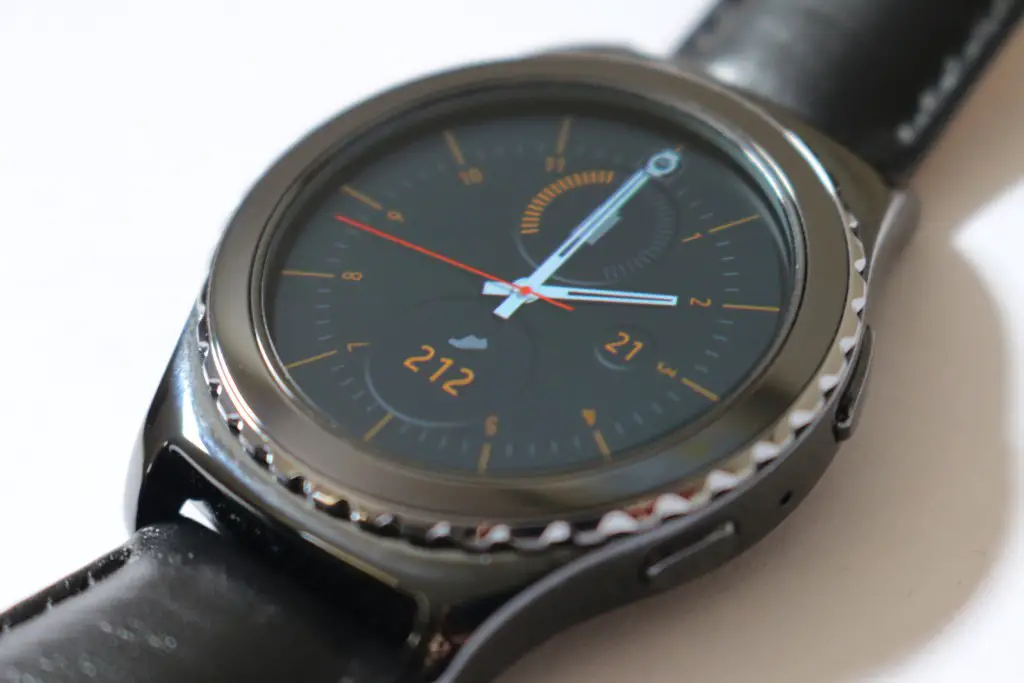 Samsung Gear S2 Usability
When it comes to creating an easier way to use a small wearable like Gear S2, it takes hell lot of efforts and creativity to improve the interface of a watch. Samsung has acted really wise in this case by using a rotating bezel around the display to help users navigate with an ease. On a small display like this, it's not convenient to use the touchscreen as it covers half of the display when you tap anything. This dial has removed the hassle of touching the screen and almost all the tasks can be handled by the 2 buttons and the dial.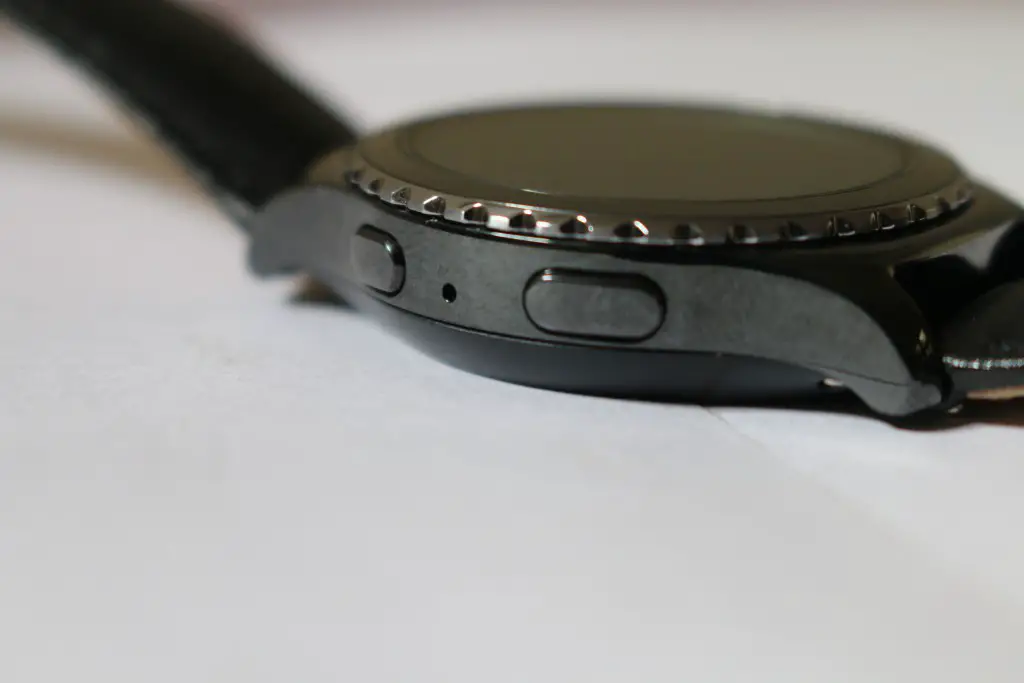 Samsung Gear S2 Software
As we have said earlier, there were a lot of Android wearable making their entry in the market but as we know, Samsung has chose their own path by introducing their own Tizen OS in the smartwatch. This move was really bold, but according to us, it worked. The bad thing about the OS is that it does not have many apps that are found on Android watches. But now, Samsung can deal directly with the software issues rather than relying on Google like before.
The software was looking good at the beginning and you can easily get used to it after few hours of use. It is sweetly designed to work with the circular rotating bezel. There are a lot of screens on the Gear S2 by default, the left area from the home screen shows the notifications and when you swipe right it will show up several dedicated apps like S health, Weather, Heart rate monitor and more. Swipe down shows the info screen with a few toggles including music player, brightness settings and do not disturb mode.
Samsung Gear S2 Android App
If you use a Samsung Galaxy device, you will have the best Gear S2 experience without installing the Samsung Gear app on your smartphone, but if you use any other Android smartphone then you will need it. The Gear companion app for Android smartphones is well designed and easy to use. The interface is very simple and you can easily browse through the all the options and settings if you have a little knowledge about apps.
It offers tweaks to watch faces, app notification customization, app manager, app store for Gear apps, settings and option to sync media (such as music and photos) from the device to the watch. You can also locate your watch using the app if you are not able to find it.
Accessing the settings menu brings some standard options like- a display section covering always-on display, watch faces and brightness, vibration strength, wake-up gesture, a customizable double-press action for the home button, connections (Wi-Fi, Bluetooth and NFC), screen lock, keyboard, power-saving settings and info, which includes reset options.
Samsung Gear S2 Battery
The Samsung Gear S2 battery is tiny, at just 250 mAh. But as per Samsung, it can provide up to 2 days of battery backup on a single charge. We cannot ignore the fact that the battery performance depends upon the usage. The screen brightness, colour of the watch face, Wi-Fi or Bluetooth connections are some factors that affect the battery life.
If you keep the brightness to 7 on 10 and use a dimmer screen and didn't check your watch quite often, then you might easily make 48 hours even when constantly paired via Bluetooth.
Verdict
Samsung has successfully introduced a really convincing alternative to the already existing Android smartwatches. In terms of design and software optimizations, it is the most appealing Android wearable currently present in India but a few changes need to be made to make it better with time.
The Gear S2 feels technically sound, stable and responsive in terms or interface. The idea of rotating bezel and two buttons worked for us. It has many qualities to impress a smartwatch lover only if you are happy to use Tizen apps in place of Google apps.