We have seen Windows phones struggling as mobile OS in recent months and years, but Microsoft looked pretty confident about the launch of new Lumia 950XL and Lumia 950. Microsoft recently unveiled its latest and greatest smartphone till now, the Windows 10 powered phones come with loads of unique and exciting features packed inside. In this post, I'll be telling you about the 11 reasons which make the Lumia 950 XL stand out of the crowd.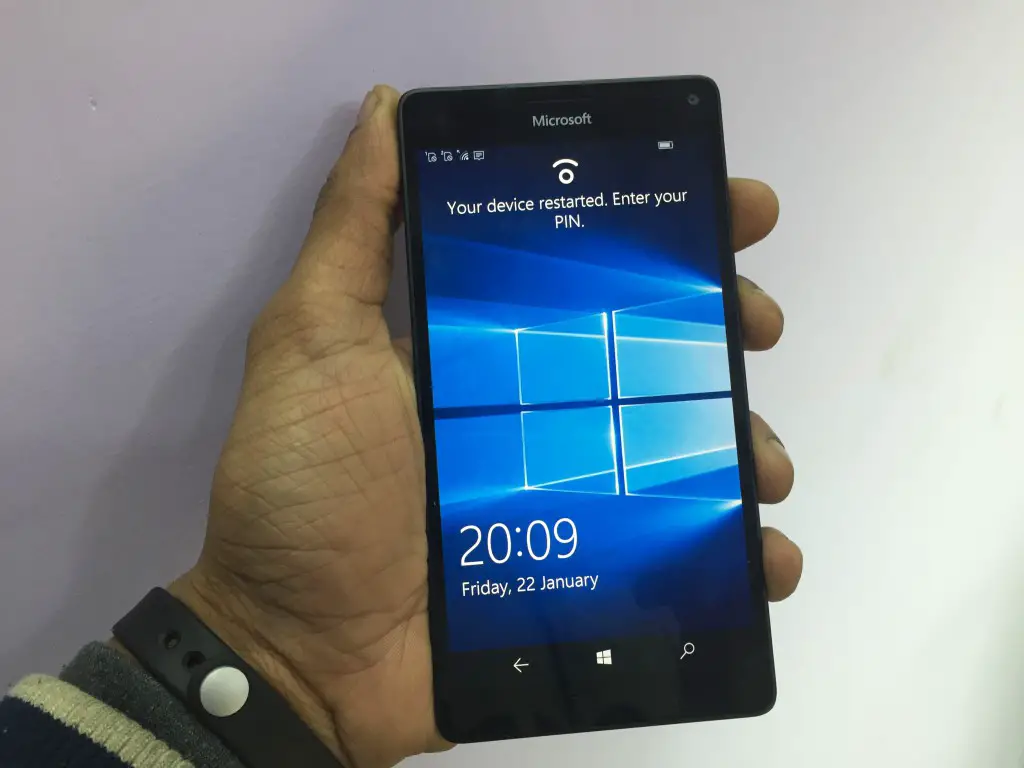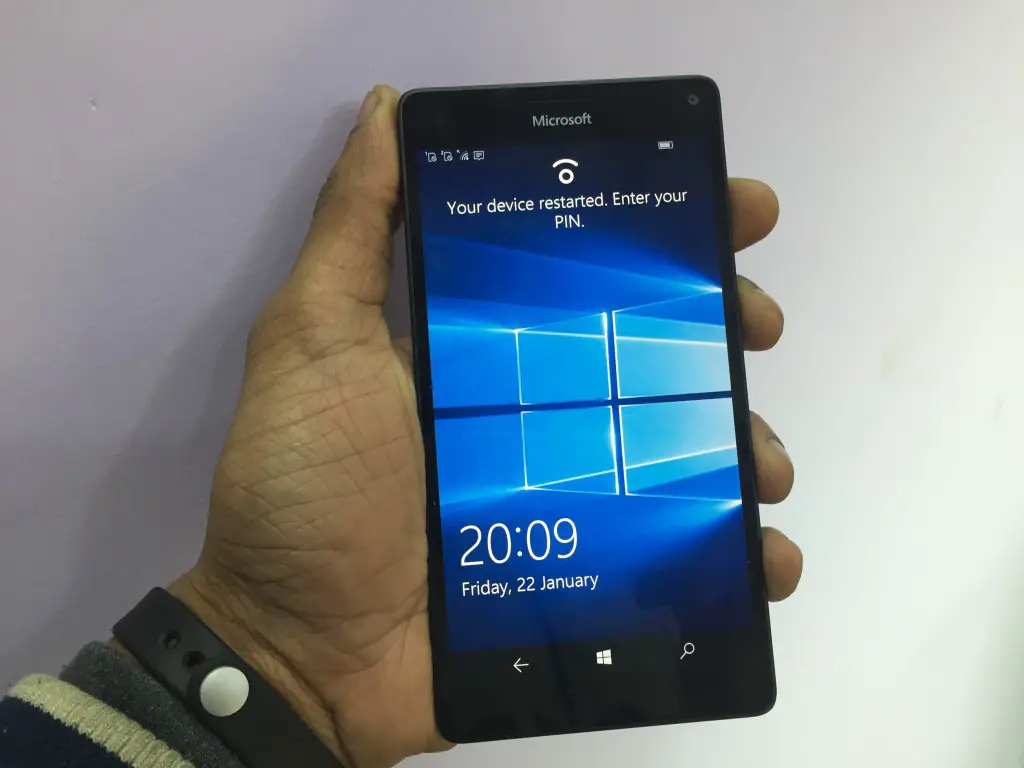 Microsoft Lumia 950 XL Specifications
| Key Specs | Lumia 950 XL |
| --- | --- |
| Display | 5.7 Inch AMOLED |
| Screen Resolution | Quad HD (2560 x 1440) |
| Operating System | Windows 10 |
| Processor | 2.0 GHz Octa-Core |
| Chipset | Qualcomm Snapdragon 810 |
| Memory | 3 GB RAM |
| Inbuilt Storage | 32 GB |
| Storage Upgrade | Yes, upto 200 GB via microSD |
| Primary Camera | 20 MP with Triple LED flash |
| Video recording | 4K |
| Secondary Camera | 5 MP |
| Battery | 3340 mAh |
| Fingerprint Sensor | No |
| NFC | Yes |
| 4G ready | Yes |
| SIM card type | Nano SIM |
| Waterproof | No |
| Price | INR 49,399 |
Microsoft Lumia 950 XL Features I Liked [Video]
Microsoft Lumia 950 XL 11 Best Features
Amazing Display
Microsoft did not drop the idea of choosing OLED display in the Lumia 950 XL, in fact the display is upgraded to deliver Quad HD (1440 x 2560 pixels) resolutions across the 5.7 inch panel protected by Gorilla Glass 4. The pixels are packed at 518 pixels per inch to give awesome sharpness and crystal clear picture output. This display is one of the top smartphone displays that money can buy.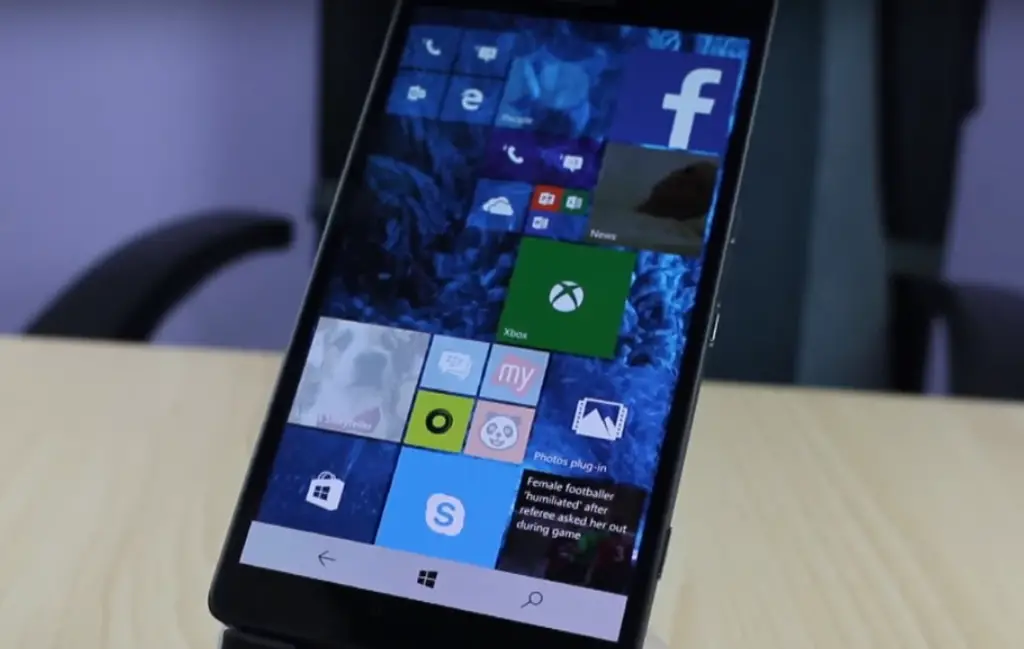 Moreover, the display supports the innovative glance screen tech, which means you can quickly glance at the time, notification, weather and more without unlocking the phone using minimal battery life. The display is bright enough for outdoor visibility; it has vivid and punchy colour output and has excellent viewing angles.
Fast Processor
As mentioned, the new Lumia 950 XL offers the top-end, octa-core Snapdragon 810 and Adreno 430 GPU for the Lumia 950XL. It offers a clock speed of 2 Ghz and eight cores which deliver more and more power for the basic as well as enterprise usage. Snapdragon 810 does not have all the positives on its side but Microsoft has found a nifty solution for the limitations of this SoC.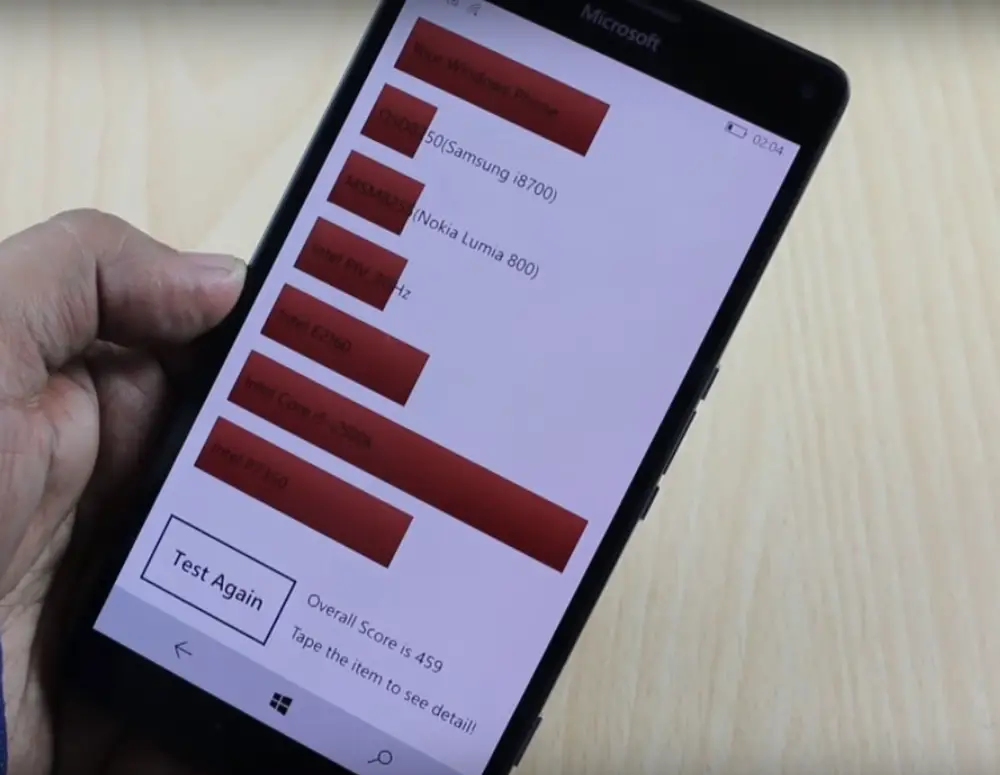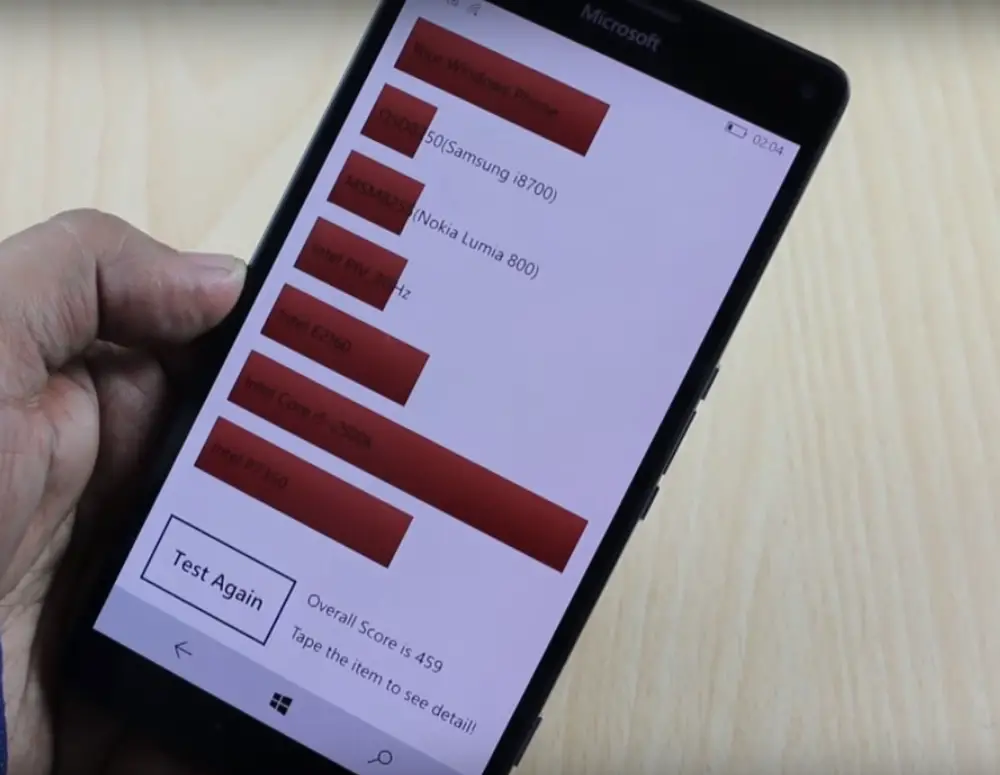 Lumia 950 XL is great for high-end gaming, web browsing, multitasking and it can effortlessly handle all your office chores better than any other phone in the market.
Camera Module
The camera on the Lumia 950 XL reminds us of the good old Nokia days, when its phones had the best cameras and evolved as the future of smartphone cameras. It has a 20 MP rear sensor coupled with triple LED 'Natural flash' and Zeiss optics. The triple LED array will aid the low light snaps and produce true-to-life pictures. The camera supports features like 5th gen Optical image stabilization mechanism, face detection, BSI sensor, continuous autofocus and geo-tagging. It is also capable of recording 4K videos, which is not something latest to the Lumia phones.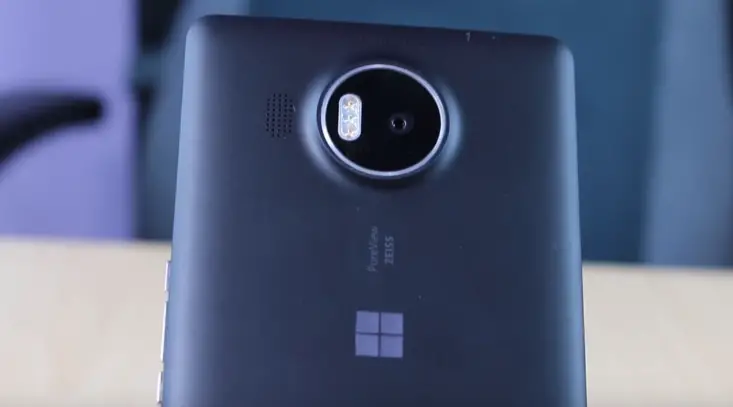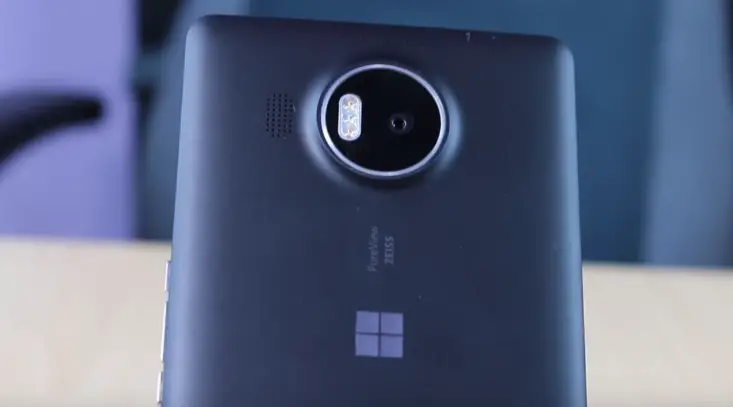 Simple But Solid Design and Build
The Lumia 950 XL doesn't boast of a revolutionary design, but it's undoubtedly among the smartest designs in the market. Windows has tried to keep it simple looking but it still looks like a high-end smartphone which has a beautiful big display on the front and it is complimented by 8.1 mm thickness that makes it easy to slip into your pocket.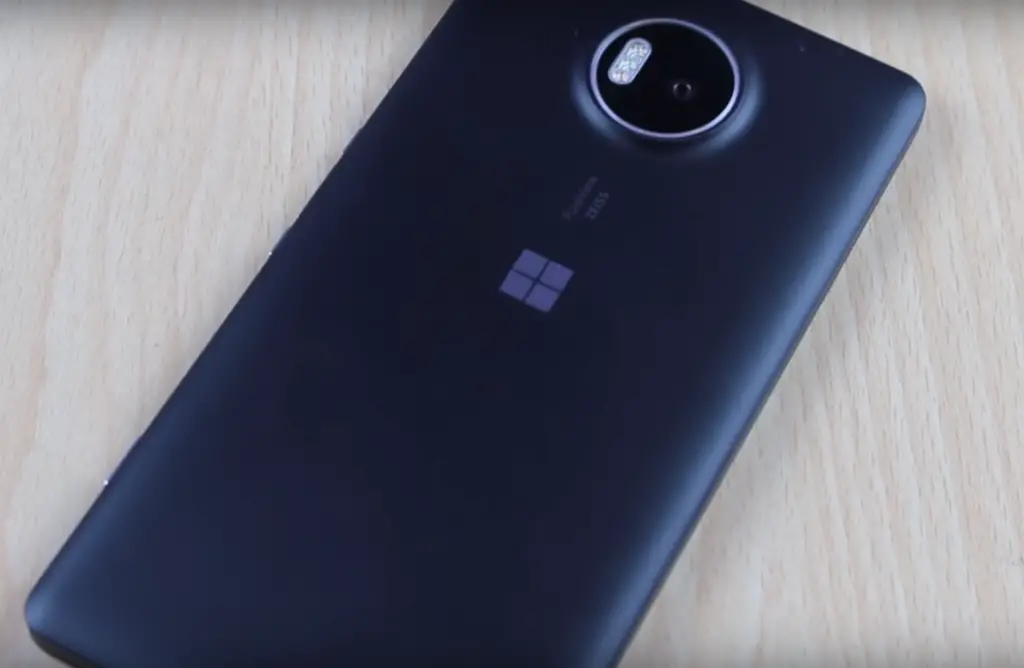 This device is very solid to hold and even with of the huge screen, it is not difficult to use with single hand. The front is coated with Gorilla Glass 4 and the body is made up of premium looking polycarbonate which makes it super sturdy to take on the accidental bumps and drops.
Windows 10 Integration
Lumia 950 XL incorporates the latest mobile version of Windows 10. The Lumia 950 and Lumia 950 XL are the first smartphones to run on Windows 10 Mobile OS. It is introduced with a lot of amazing features and capabilities that no other OS has delivered till now. The latest OS is nicely designed and optimized for the phones and Lumia 950 XL defines the capabilities of the OS at its best.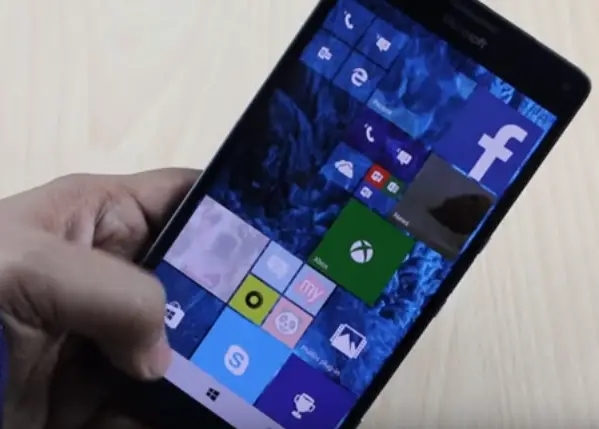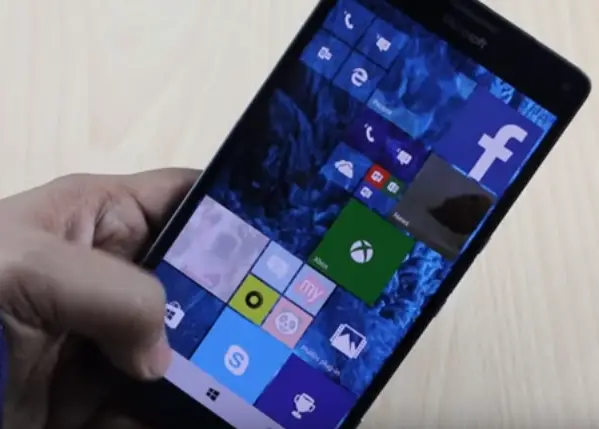 Windows 10 OS could be the major selling point of this smartphone, as it allows developers to turn their Windows PC applications into mobile version easily using the universal app support for Windows.
Continuum Is Cool
Before Lumia 950 XL was launched we heard of this term 'Continuum' touted as one of the highlights of this smartphone. It is really the best feature bundled with the Lumia 950 XL, as it allows the users to connect their phone to the Display Dock and simply use their Windows phone as a PC using an external monitor. All the apps and data including the Microsoft office scales itself for the larger screen and delivers the PC like interface.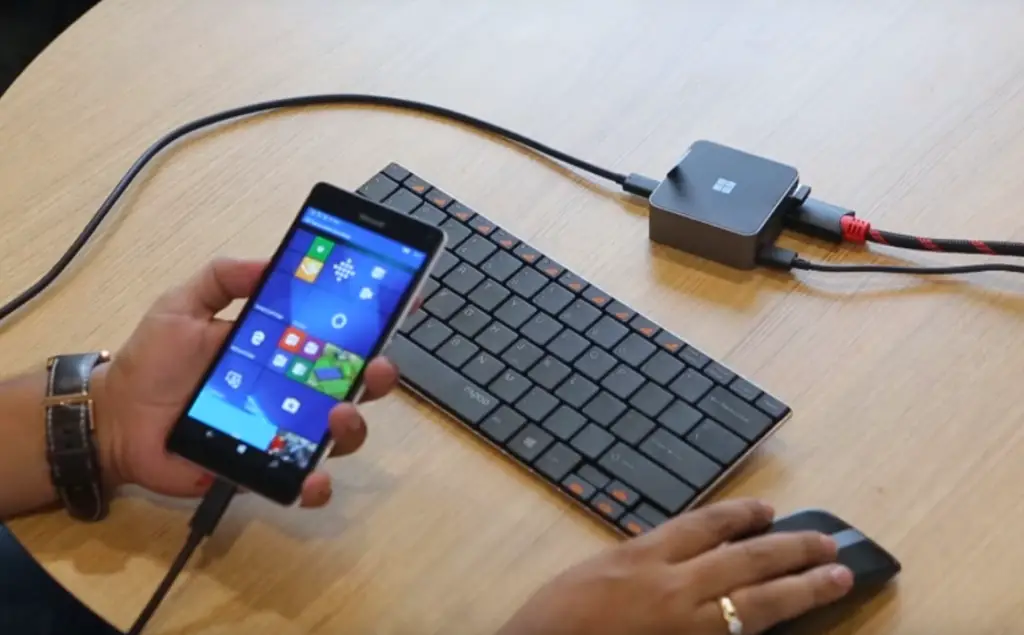 Using the Windows Display Dock, you can connect your phone to a monitor, mouse and a keyboard as well. Once the setup is done, the interface on the monitor will be switched to one that lookis like a Windows 10 desktop including the Start menu and more options.
Iris Scanner and Windows Hello
Windows has chosen a different path when it comes to biometric authentication, rather than rely on a fingerprint sensor, the Lumia 950 XL features Windows Hello Beta. It is actually an Iris scanner working alongside the Hello Beta on the software end. The Lumia 950 XL uses the infrared camera technology to securely verify the potential users by looking at their faces.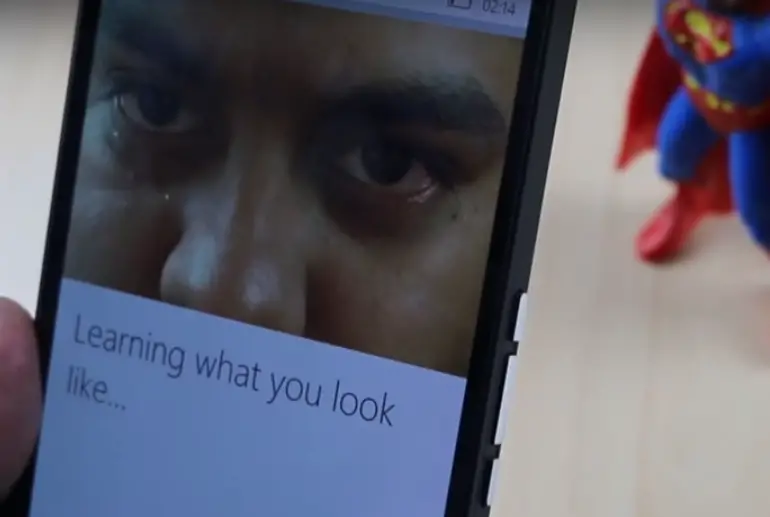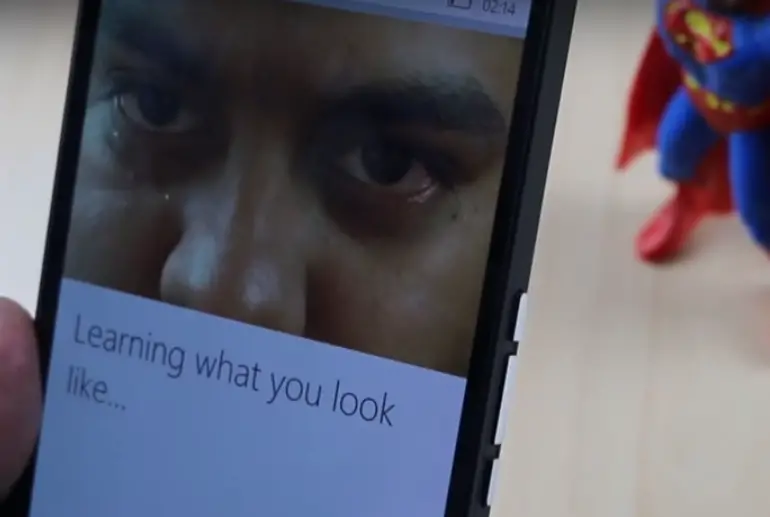 This has eliminated the hassle of putting your credentials to unlock the devices, now you can simply wake up the screen and stare at the infrared camera located on the top bezel. According to Microsoft, this technology is the next leading edge in future of biometric technology.
Liquid Cooling
Most of us are aware and have suffered from the overheating of the smartphones. As we know, the Lumia 950 XL has a Snapdragon 810 chipset which is largely known for its heating problems. To tackle this problem, windows have initiated the technology used in their productivity centric tablets like Surface Pro, known as Liquid Cooling. It works the same way how computers ensure that they don't overheat by cooling down the internals.
Liquid Cooling in the Lumia 950 XL is designed to keep the CPU and the Snapdragon 810 cool even after continuous usage.
MicroSD and Dual-SIM Support
Unlike their predecessors, the Lumia 950 XL will offer memory expansion slot. It comes with an inbuilt storage of 32 GB on top of which, you can add up to 200 GB of storage using a microSD, microSDHC or a microSDXC card. It is a very rare thing that we have been noticing in the other flagship devices which launched in 2015.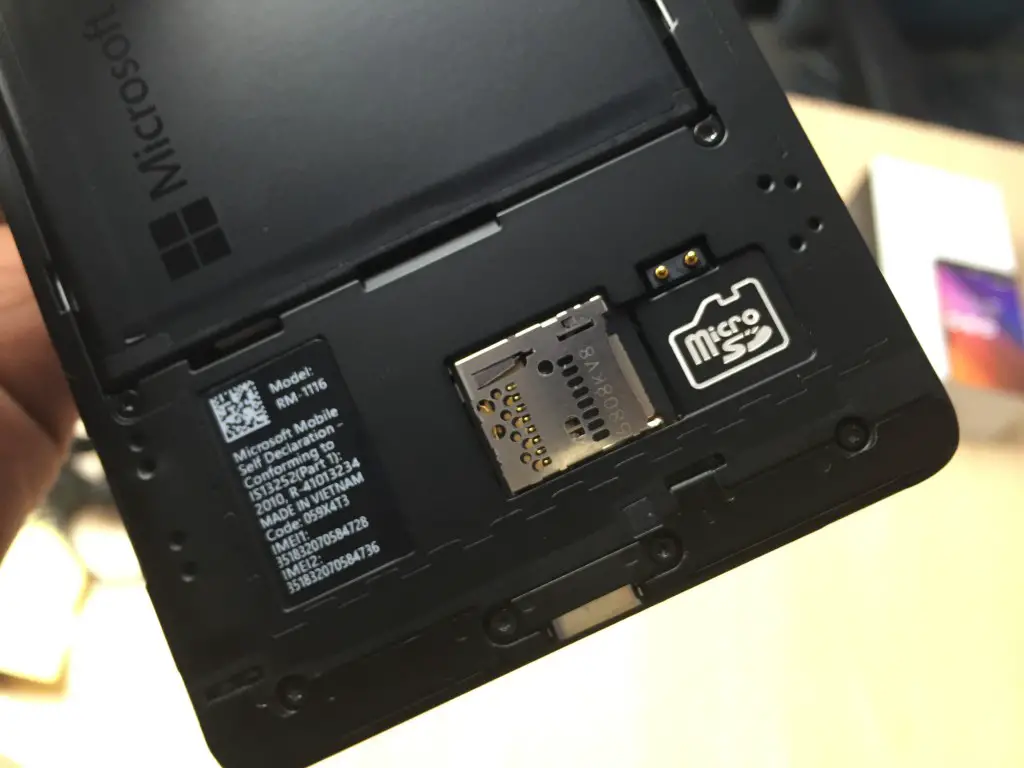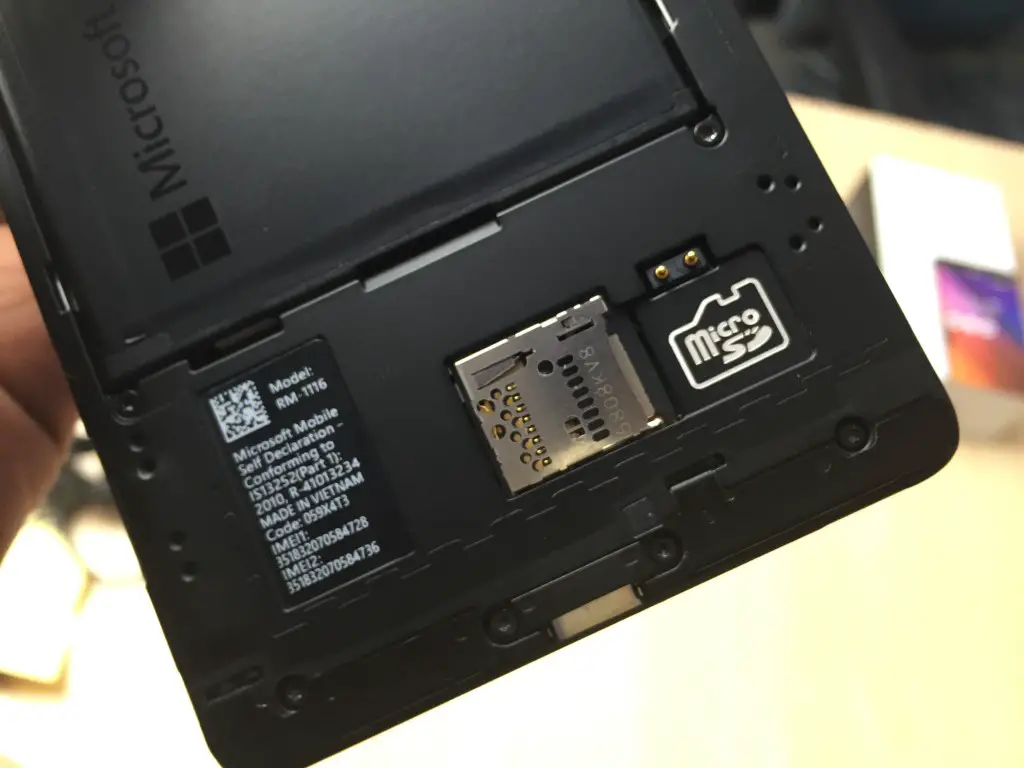 If the microSD slot was a surprise then let me tell you that the Lumia 950 XL also offers two SIM card slots, both supporting nano SIM. The SIM cards can be placed only once you remove the back cover and pull out the user-replaceable battery. Dual-SIM connectivity is also one of the features which are almost dead in high end flagship phones.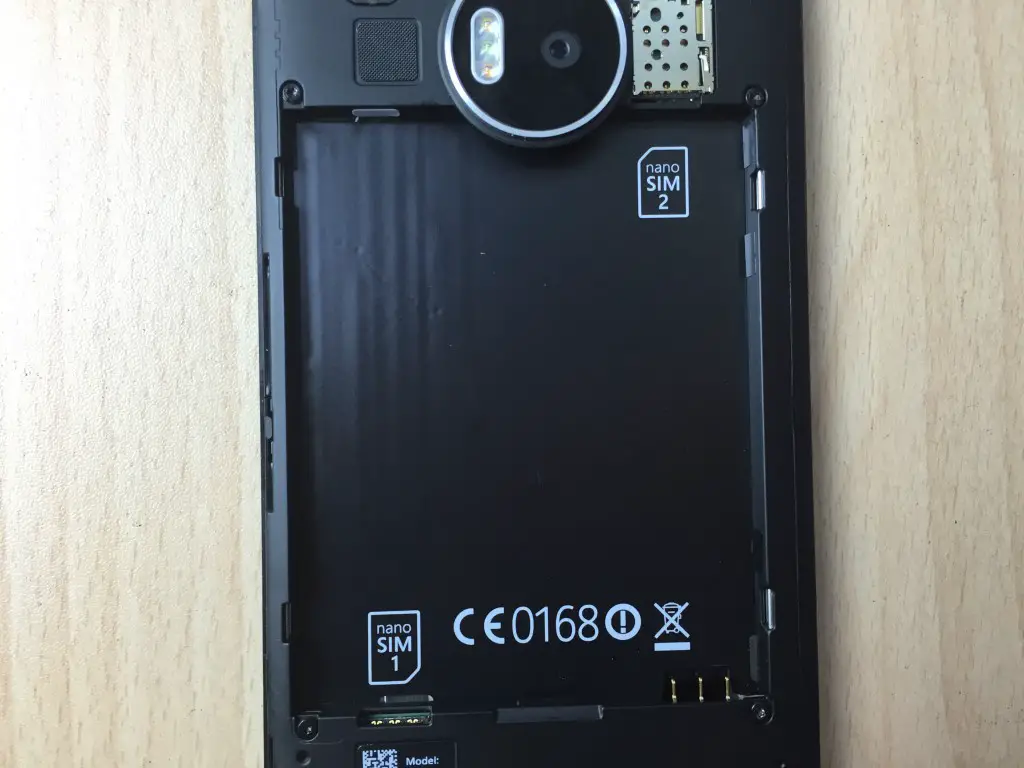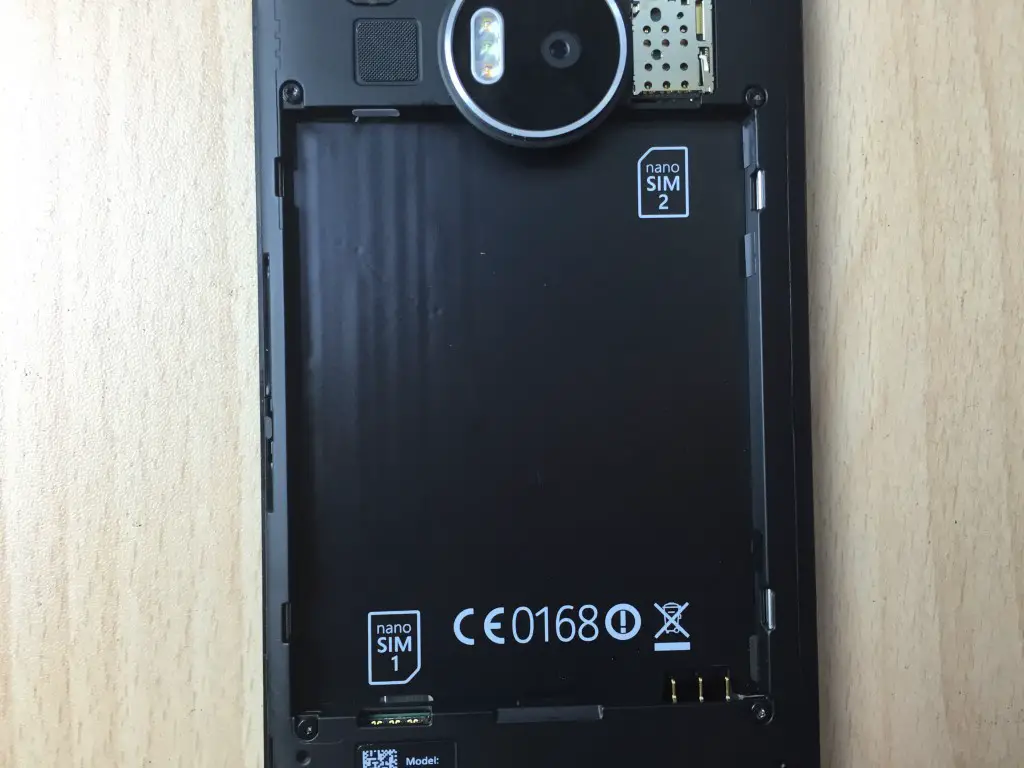 USB Type-C
A lot of smartphone manufacturers are moving towards the USB Type-C standard from the micro USB 2.0 standard, and the latest Lumia device has joined the team as well. The company has promised transfer rated up to 5 GB/s and a charging speed from 0-50% only in 30 minutes. Though we are not sure if such speed is achievable in most of the cases, but we do agree that USB Type-C allows faster data transfer speed and also the charging. Moreover, there will be no worry about plugging the cable in a wrong way.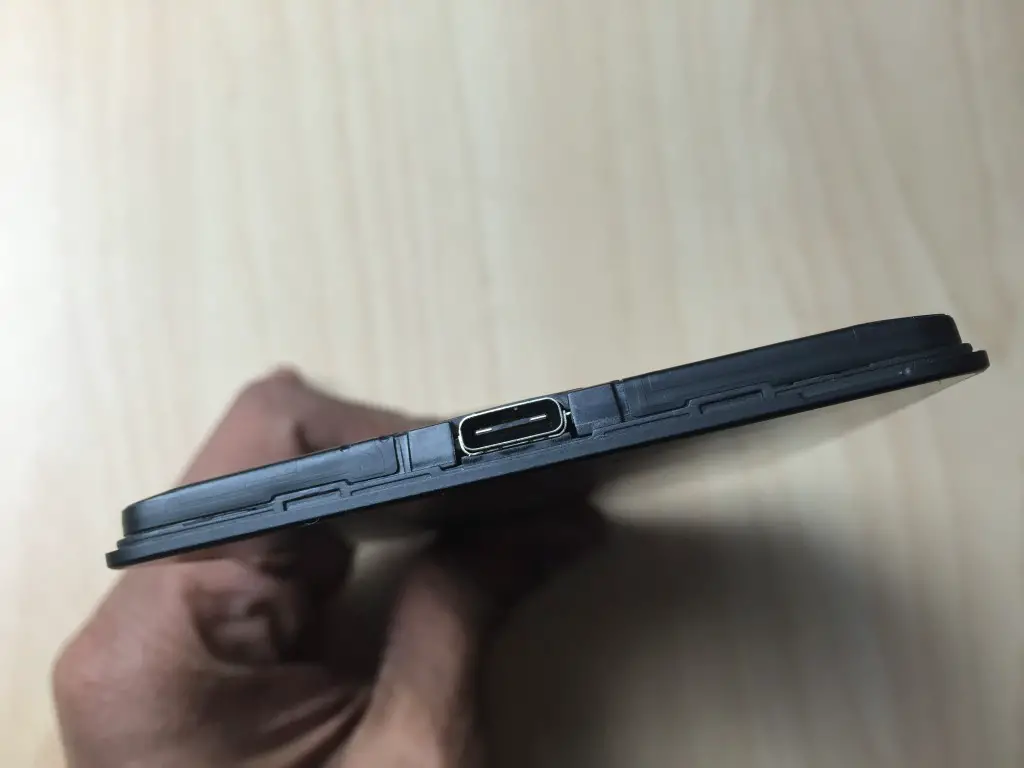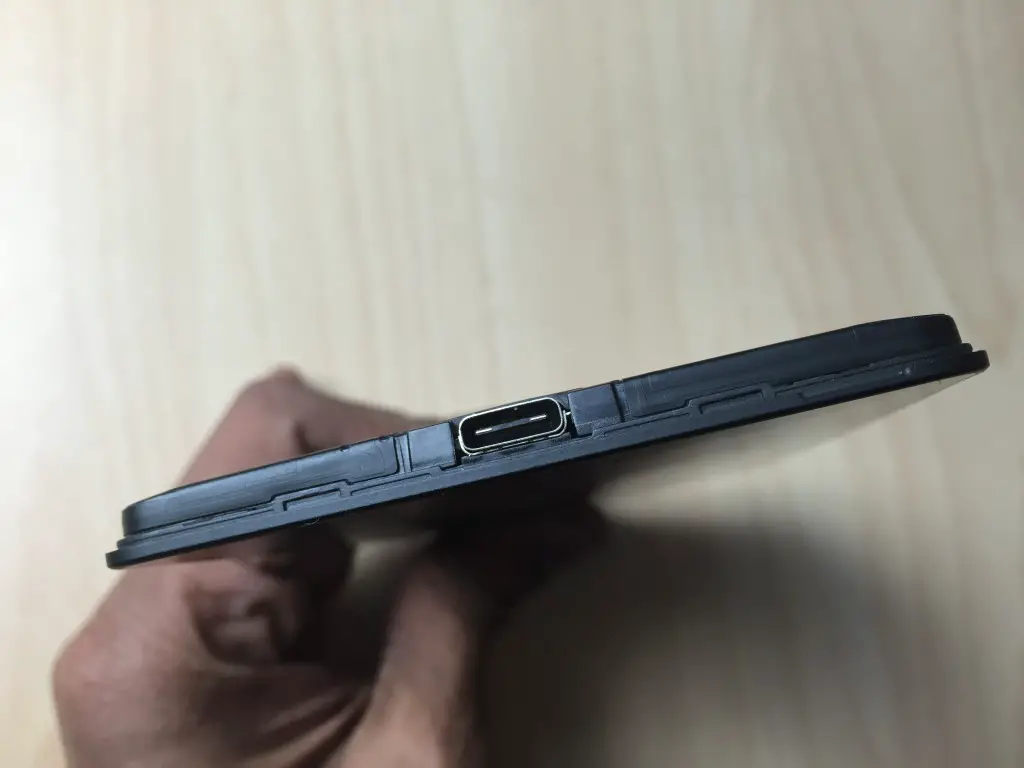 Big battery With Fast Charging Support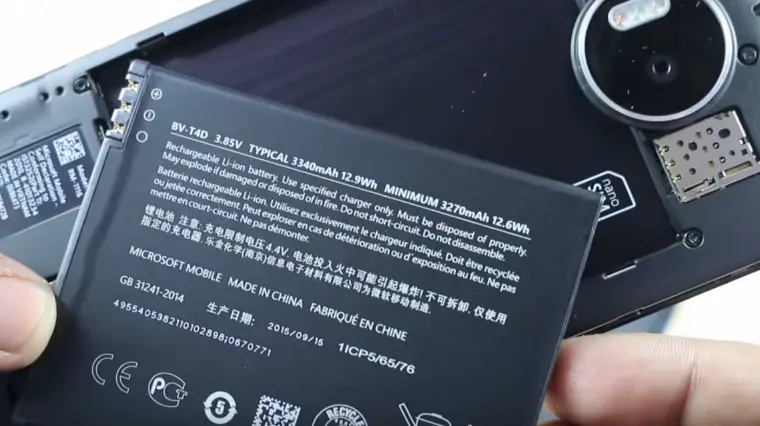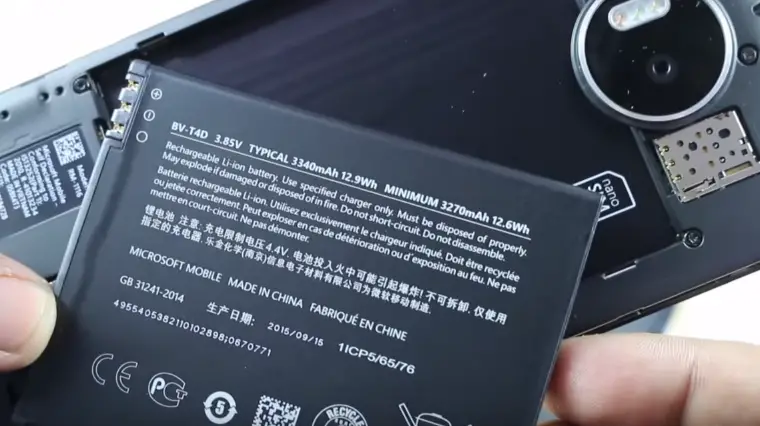 Microsoft has been pretty compassionate in terms of the battery that has been used in the Lumia 950 XL. It comes with a 3340 mAh battery, so can surely expect an amazing backup from this juicy cell. With this battery size, the Lumia 950 XL can easily last from breakfast to dinner with single charge and even if you run out of battery, it supports fast charging which is claimed to charge the phone from 0 to 50% in just 30 minutes.