Honor, a Huawei brand for smartphones showcased their Honor 5X for the entire world at CES 2016, earlier this month. The phone possesses a full metal body and an awesome build quality, along with its great pricing. It is a really affordable smartphone, priced at only USD 199 in the United States.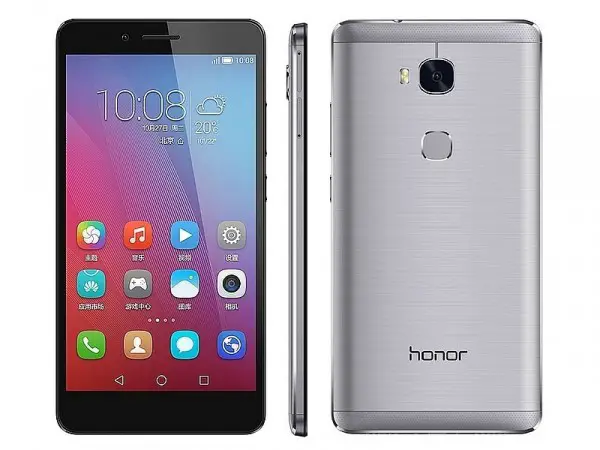 Honor is all set to launch the Honor 5X in India in an event scheduled for tomorrow, 28th January in New Delhi. We will be having our first look in India at the much anticipated Honor 5X, the successor to highly popular Honor 4X. Along with that, we will also know about the price at which this phone will be available, though we already know that it will be an affordable device.
Even at the price that it was announced at in the USA, the build quality of the phone is remarkable. A full metal body is something that you generally get to see in premium flagships, priced much higher than the Honor 5X.
The back of the device is made up with a brushed metal, which gives it a great feel in the hand, though it can be a bit slippery at times because of this brushed metal on the back. Our team member at CES was able to get a hold of the phone and recorded these things at the show floor there.
The device features a fingerprint scanner at the back, just under the camera module. So, getting a device with a fingerprint scanner and an all metal body at an affordable price is a dream come true. The overall performance of the Honor 5X should also be really good, but we can't comment on it just based on specs.
Conclusion
The Honor 5X will definitely be an awesome device for the price that it comes to India, just going by the features that they are providing in the phone. We at GadgetsToUse are really excited for the launch of this all metal Android smartphone in India tomorrow. Are you excited as well? Do let me know in the comments section below and stay subscribed to GadgetsToUse to know more about the device tomorrow!