InFocus has come up with another affordable offering for Indian customers. This time the company has brought the Bingo 21 smartphone which is the first from their new range of smartphones. According to the company, this series will be dedicated to the ones who love clicking and sharing selfies and, can't keep away from the social media platforms.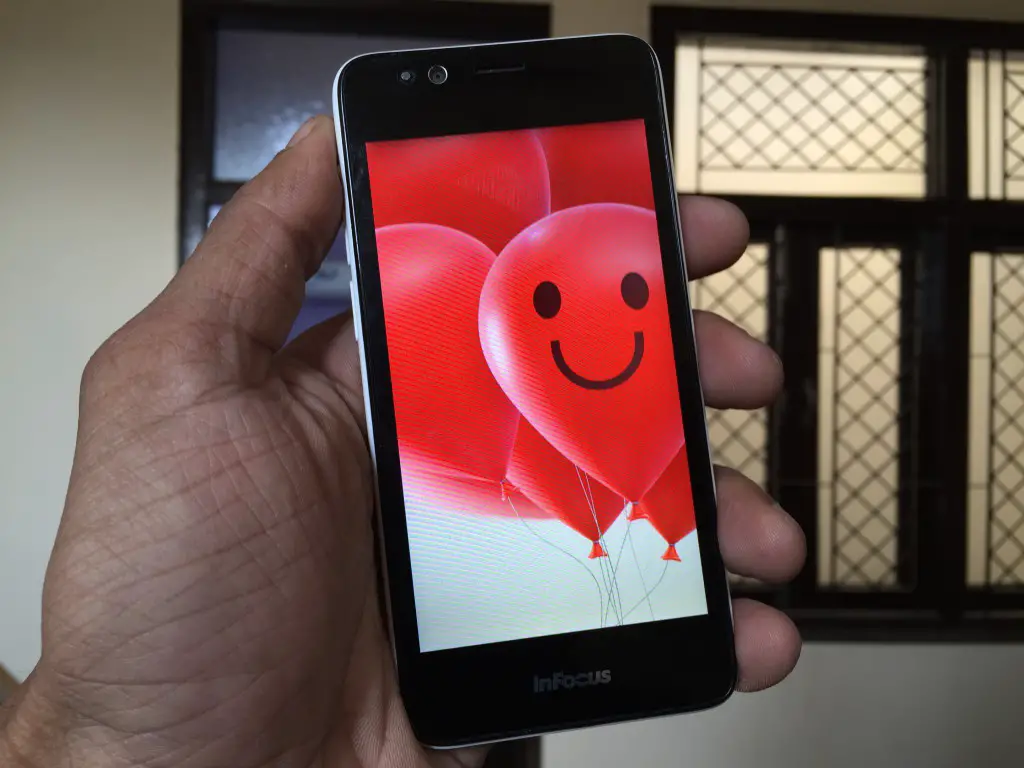 The InFocus Bingo 21 is priced at INR 5,499 and it comes with decent set of specifications on paper. Let's find out more about the device in this quick review.
InFocus Bingo 21 Photo Gallery
InFocus Bingo 21 Full Review[Video]
InFocus Bingo 21 Physical Overview
InFocus Bingo 21 has the same design that we have seen earlier in the InFocus phones. The only change we noticed is on the front, the display is baked on top of the body and it has shiny curved edges. It has a plastic body which feels pretty solid and we believe the quality is good. It has a 4.5 inch display, which makes it very obvious that one hand usage on this phone is not a problem at all. Overall, it has a decent quality build and the design is good enough for that sort of price.
If you have a look around the phone, the front top has the speaker grill, front camera, LED flash and notification light.
The left side has a small round button for lock/power functions and the volume rocker right below it. Both the buttons are made of plastic.
At the bottom, you will find a microUSB port in center, and a 3.5 mm audio jack on its left.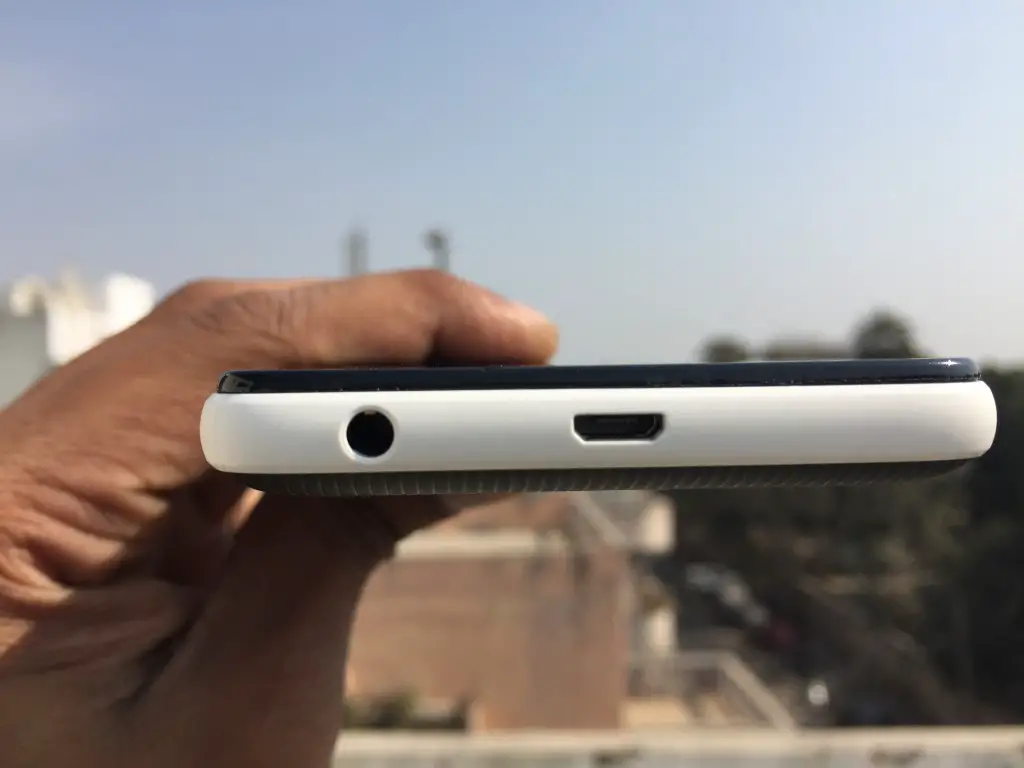 The primary camera is located in the center back with a single LED, and the loudspeaker is at the bottom.
InFocus Bingo 21 User Interface
InFocus Bingo 21 has the InLife UI designed by the company itself, there is not much to love about the UI but it still manages to work well with the set of hardware it carries inside. The UI experience was pretty smooth, we did not face any lags or hiccups during our testing.
This UI has some visible tweaks, which include the home-screen, notification panel, widgets, icons etc. It comes with a lot of bloatware pre-installed on it but some of them can be moved to microSD card if required.
InFocus Bingo 21 Camera Overview
The rear camera is 8 MP and the front camera is 5 MP and both the cameras feature LED flash for better photography in the dark. Images in good lights were impressive, though the processing speed was a little slow. Colour production and details are satisfactory for the price; in fact it is better for the price in some cases.
The front camera is something that company is really proud of, it is good for outdoor selfies and also for selfies in dark. The details were nicely produced, but the camera looked a little dull.
InFocus Bingo 21 Camera Samples
InFocus Bingo 21 Gaming
Looking at the hardware, you would have got an idea that this device is not made for hardcore gaming enthusiasts. It comes with a Shark L (SC9830) 1.5 GHz Quad-core processor and 2 GB of RAM, this configuration is good enough to handle light weight graphics. Still, we tried to play games like Dead Trigger 2 and Unkilled on this device and our gaming experience was not close to what we expected. It was much better and impressive. You can easily play games like Dead Trigger 2 without any issue, you just have to make sure that the graphic settings are set to either medium or low.
Price & Availability
InFocus Bingo 21 comes in 3 variants- namely, Fashion White, Blue and Orange. It will be sold exclusively on Snapdeal at a price of INR 5,499 from today onwards.
Comparison & Competition
InFocus Bingo 21 falls in the price bracket of 4k-6k INR phones; it has got good hardware for the price and a decent camera. But some phones like Yu Yunique, Lava Iris X1 Selfie, Moto E and Coolpad Note 3 Lite has also got tempting hardware and software combinations.
Conclusion
InFocus devices have always impressed us with the quality of performance and dependability. This phone has a decent set of offerings for its price and it can surely be considered if someone is thinking to move from feature phones to smartphones. It is not for aggressive users, someone who likes spending time on Facebook, Whatsapp and more social media apps will be happy with the type of performance it offers.