At the Samsung Forum 2016 held in Kuala Lumpur this week, Samsung announced a lot of things. Out of those things, the Samsung Galaxy A5 2016 and the Samsung Galaxy A7 2016 were the two smartphones that they had launched. Apart from these, they launched a few smart home appliances. The focus in the TV area was on the SUHD TVs with Quantum Dot Display. This might seem like a new term for you, but don't worry I'm here to define to you what this technology is and how is it different from the current displays that we have.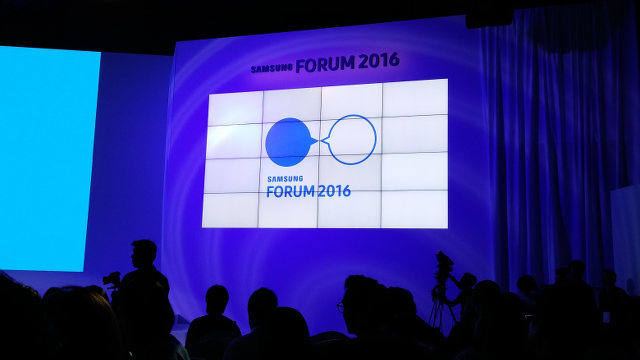 This year in January, at CES, Samsung had showcased a lot of SUHD TVs with Quantum Dot Display technology. This was even talked about in the CES last year, but this year we saw Samsung come up with a few TVs that supported this Quantum Dot Display technology.
The TVs that come with this quantum dot display are the ones that will come powered by Samsung's own Tizen OS, and will feature a Bezel-less design. The TV will also be a part of Internet of Things (IoT) and will let you control your devices using the smart TV.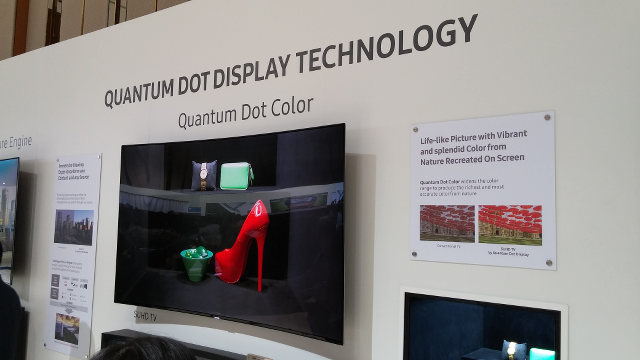 The Quantum Dot Display technology includes a Cadmium-free, 10-bit Quantum dot display which will have a lot better picture quality, stunning brightness, deep contrast, and lifelike colors on the TV. Moreover, these TVs will be optimised to deliver the best picture quality irrespective of the lighting conditions in the room.
Also, removing the Bezel from the TVs would mean that the viewers can focus more on the content itself, and not on the big bulky border around the TV.
Since the Smart TV is powered by the Tizen OS, it has a lot of benefits. Samsung said that they have sold over 20 million TVs with the Tizen OS as its main Operating System. With Tizen, you will be able to download and play games on your smart TV, without the need of a console. Also, with the Tizen OS, it will be easier to control over 200 smart devices or Internet of Things devices with your smart TV.
Conclusion
The new TV lineup from Samsung seems promising definitely, but it is still not at the point where an average consumer will go and buy such a television. The pricing with all these features is expected to be really high, and in a country where most people use a 1080p Television, selling a TV priced so high with Quantum Dot Display will not be an easy task for Samsung. But, let's see how it turns out to be in the near future.