In a press conference held today, LG announced their successor to the highly popular LG G4, the all new LG G5. The LG G5 is supposed to be superior to the LG G4 in a lot of aspects, including battery, camera, and design. With the launch of this device, we can say that this year's Mobile World Congress or the MWC has begun. In the coming days, we'll see a lot of new devices and mobile accessories.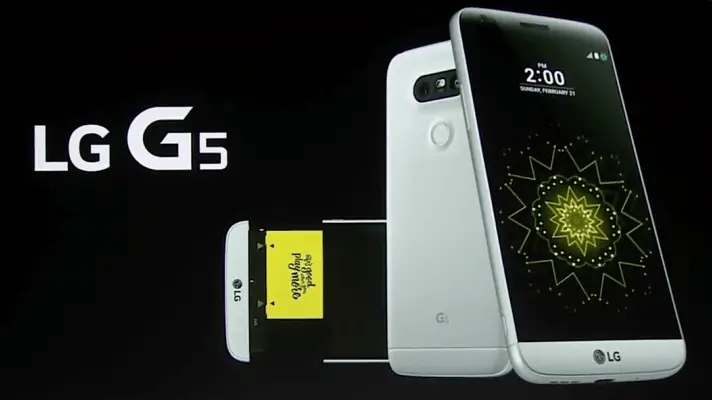 LG G5 Full Specifications
[table id=378 /]
The LG G5 features a 5.3-inch QHD display with a resolution of 2560 x 1440, which brings the pixel density to around 550 ppi. Under the hood, you'll find that the smartphone is powered by the all new Qualcomm Snapdragon 820 processor and accompanied with 4GB of RAM. On the storage side of things, you'll find 32GB of onboard storage, which can be expanded using a microSD card. From these specifications, the phone does look really promising, performance wise.
Design-wise, the phone features a pretty sleek design, and it is exactly like we had seen in the leaks earlier this week. Personally, I'm not a fan of this design as it does not make it look like a flagship device. The good thing about the phone however that it will come with Android Marshmallow 6.0 out of the box.
The primary camera on the device is a dual-sensor camera with an LED Flash. The megapixel count on the primary camera is 16-megapixel for one sensor and 8-megapixel for the other and this camera features a wide angle of 78 degrees. The secondary camera on the device is an 8-megapixel shooter with autofocus.
Moving on to the battery, the phone features a 2,800mAh battery, which should keep the phone going for a good amount of time. The phone also features a fingerprint sensor, located at the back of the device, just underneath the camera. This place for the fingerprint sensor is becoming a brand favorite as well as consumer favorite because it is much more convenient that way.
The LG G5 is also a phone that features a modular design. This modular design allows you to add certain modules to the phone to enhance the usage of the device. LG has already announced two of such modules, one called the CAM Plus and the other Hi-Fi Plus. These both modules will add functionality to the smartphone in a great way.
Conclusion
Overall, the phone looks really promising apart from the design. I personally feel that LG could have had a much better design for the phone. The design of the LG G4 was really amazing and I loved that. But I can't say more about this unless I try out the phone myself. So, let's wait for that right now. Stay subscribed to GadgetsToUse so that you don't miss out on any news updates about the MWC 2016.