Sony Xperia X range of Android smartphones were today launched by the Japanese company. In the ongoing Mobile World Congress event, Sony has decided to introduce a new range of smartphones. This new range called the Xperia X, will feature many high-end specs and features in a small form factor. If you are a fan of decent-sized smartphones, Sony has launched just what you need.
The Xperia X, X Performance and XA are the three new phones launched by Sony. In a MWC event dominated by the likes of Samsung and LG, Sony is trying to woo a different crowd altogether. Instead of going for a bigger smartphone every year, Sony's compact new smartphones bring high-end specs in a small size.
Sony Xperia X
Sony has modified its design finally. Instead of sharp edges, the new Xperia X line of phones come with more angular edges. The bezel still remains an issue though, something that may bother some people.
Moving on from the design aspects, the Xperia X comes with Android 6.0.1 Marshmallow and a 5 inch full HD 1080p display. You get a pixel density of ~441 PPI thanks to the 1920 x 1080 pixels resolution. It is one of the first smartphones to feature the new Snapdragon 650 SoC, with an Adreno 510 GPU. There's 3 GB RAM, so you don't have to worry about multitasking either.
The Xperia X boasts of a super quick and future focused autofocus feature. Superfast shutter speeds and the new Snapdragon 650 processor help you to click a photo in as little as 0.6 seconds, so you will never miss that amazing moment. The Xperia X comes with a 23 MP camera on the back with an LED flash and Phase Detection Autofocus. The front camera has been upgraded to 13 MP.
The Xperia X will come in 32 GB and 64 GB versions, with support for microSD cards via a dedicated card slot. Sony is also going to launch dual SIM variant of the Xperia X in different markets (with dedicated dual SIM slots, instead of a hybrid one). The power button also doubles up as fingerprint reader. A 2,620 mAh battery will power this phone.
Sony Xperia X Performance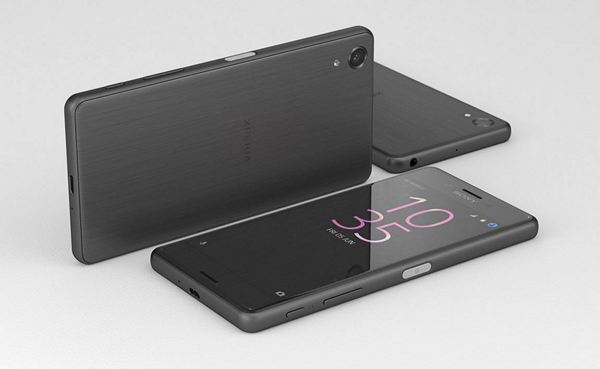 For those looking for high end specs, Sony has launched the Xperia X Performance. Sony has retained most of the specs from the Xperia X, but changed the core of the phone.
Instead of the Snapdragon 650 processor, the X Performance comes with the Snapdragon 820 processor. The graphics will be handled by the Adreno 530 instead of Adreno 510. Sony has also upgraded the battery slightly to 2,700 mAh.
Sony Xperia XA
The Sony Xperia XA is the more affordable option among the new Sony devices launched at MWC this year. With the Xperia XA, Sony is aiming at the lower mid-range.
The Xperia XA comes with a 5 inch 720p display, a Mediatek Helio P10 processor, 2 GB RAM and 16 GB internal storage. The camera has been downgraded to 13 MP, with an LED flash and phase detection autofocus. The front camera resolution is down to 8 MP with a smaller sensor. It does not come with a fingerprint reader either. The Xperia XA is powered by a 2,300 mAh battery.
Which Xperia X phone are you most excited about? Let us know in the comments below!