Oppo launched its first smartphone in the photography-centric "F-series" lineup in January. The first phone which debuts for the series is names the Oppo F1, and all the upcoming phones under this series will have the same USP or feature that will empower the photography on these smartphones. The Oppo F1 is a selfie centric smartphone with a great front camera and an impressive rear shutter. Its camera comes with a wide aperture and a great softwawre that helps you to take a perfect selfie.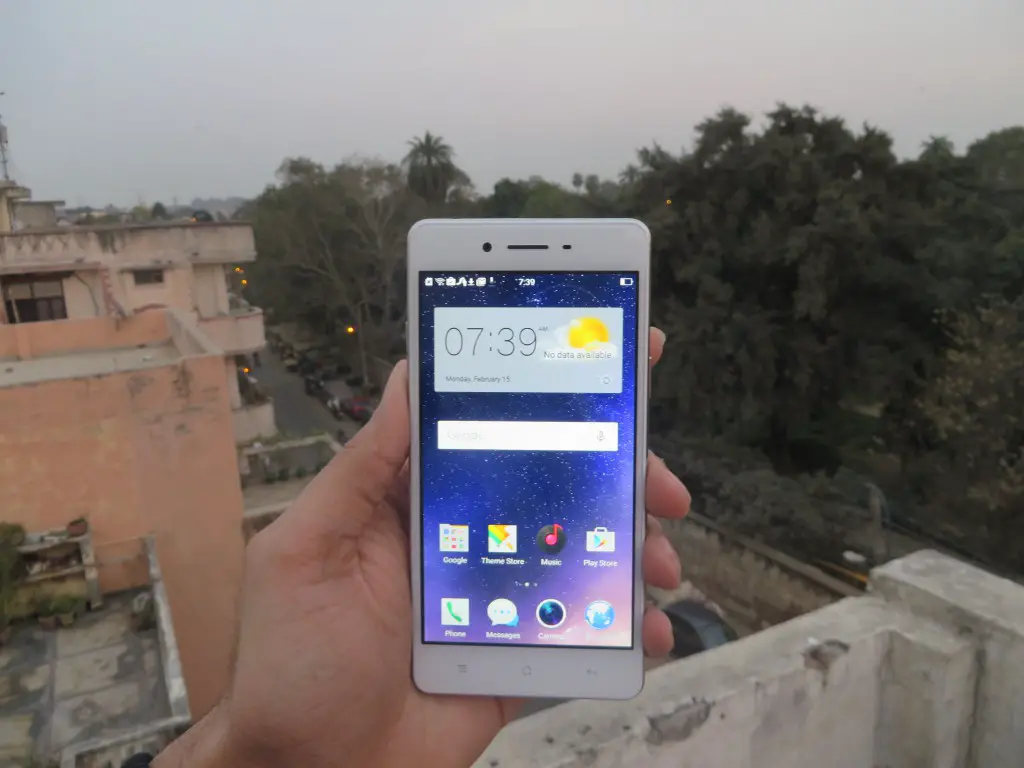 The Oppo F1 smartphone was launched at a price of INR 15,990 and the company also said that it will be coming up with another variant of this smartphone , which will be marketed as Oppo F1 Plus for INR 26,990.
OPPO F1 Full Specs
[table id=376 /]
OPPO F1 Unboxing, Full Review [Video]
OPPO F1 Coverage
Oppo F1 Camera Review, Photo Samples
Oppo F1 FAQ, Pros, Cons, User Queries and Answers
Oppo F1 Unboxing, Gaming and Benchmarks
What are Usage Reviews, Tests, and Opinions?
This review is based on our tests and usage done with the phone, we try to push the device to its limits and find out the results which will matter if you plan to buy this phone. We hope this review helps you to get your queries answered about the device.
Performance
The Oppo F1 is powered by a 1.7 GHz Octa–core Snapdragon 616 processor. It is coupled with 3 GB of RAM and 16 GB internal storage. The performance is smooth in day to day usage. No lags in between the opening and closing of apps, quick processing and minimum delay.
App Launch Speed
The apps launch without any glitches and delay, response time is also pretty quick.
Multitasking and RAM Management
The F1 was showing 2 GB of RAM free out of 3 GB on the first boot, which is something impressive. This amount of RAM is actually very good for handling multiple apps and managing them with ease.
Heating
Oppo F1 did not heat up abnormally after continuous usage for hours. Gamers and aggressive users will not be depressed with the performance.
Benchmark Scores

[table id=375 /]
Camera
The F1 boasts of a 13 MP primary camera with LED flash and an aperture of f/2.2. You can record full HD video, by enabling it from the camera settings. The front has an 8 MP camera with f/2.0 aperture.
[table id=394 /]
The Oppo F1 packs a CMOS sensor for the primary camera, which most smartphones these days pack. Other than that, the phone features a large sensor size for the secondary front camera, which should allow for better pictures, even in low lighting conditions.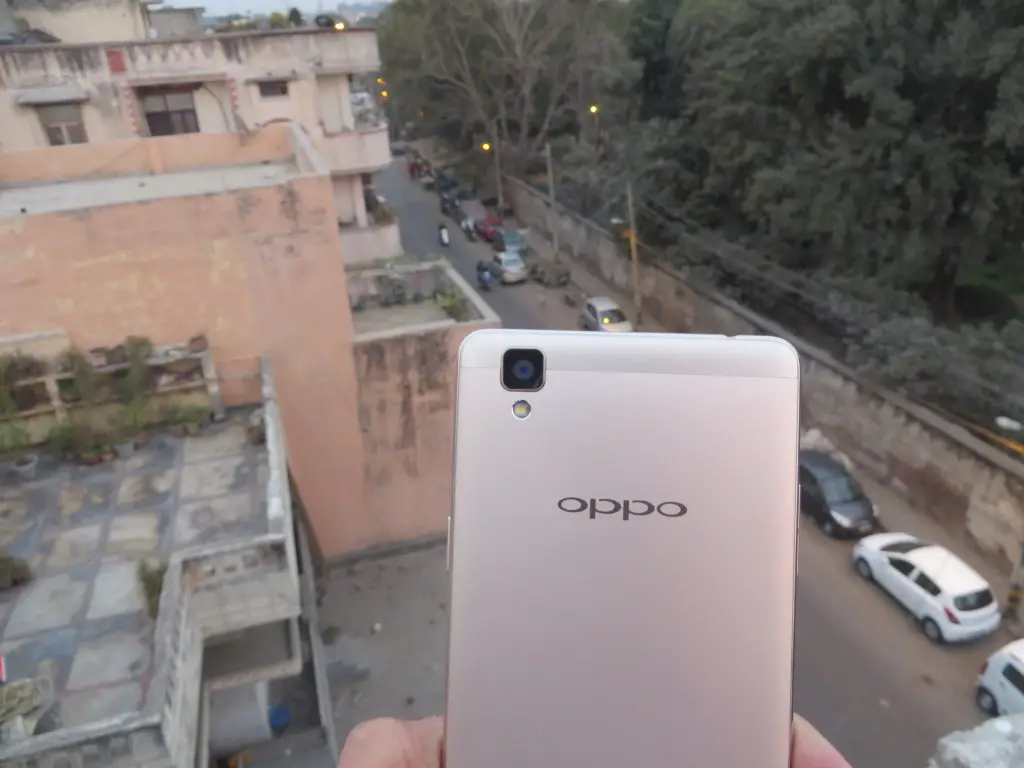 Camera UI
The camera interface on the Oppo F1 is neat and easy to use. On the top, you'll just find the flash control and the option to switch the camera. On the bottom, you'll find a quick access to the gallery, a shutter button and an option to change the modes. Inside the modes option, you'll find access to the settings and even more functions for the camera.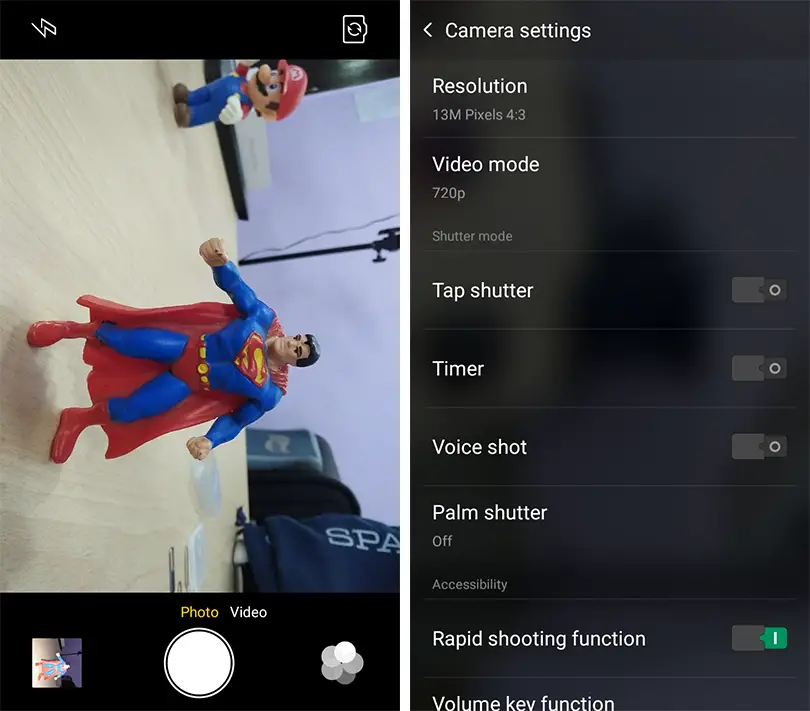 Day Light Photo Quality
Natural lighting is the area where most of the smartphone cameras accomplish something, in fact we can easily say that even the camera on some phones under Rs 6K are able to shoot good pictures in natural light. Nonetheless, we tested out the camera and the pictures came out good with accurate colors in all the pictures.
Low Light Photo Quality
The low light photo quality of the Oppo F1 is not as good as we expected from a phone which is designed for photography. The pictures in low light looked grainy and very noisy. We took a lot of pictures in different conditions, with flash and even without flash but neither of the time; it was able to capture something that stands out.
Selfie Photo Quality
With the front camera of the smartphone, we took a few pictures, both indoors and outdoors, and I must say that the pictures that we took with the phone do look great in terms of details and colours. The camera captures good pictures in natural and artificial lights but the quality dips down when it comes to low light performance.
OPPO F1 Camera Samples
Battery Performance
The F1's has a 2500 mAh battery, which is not bad for a mid range smartphone. The battery is not huge neither it is small for this phone, it easily manages to keep the charge for 8-9 hours of moderate usage but cannot survive for more than 5 hours if you are a frequent user.
[table id=410 /]
Screen on Time
The screen on time for the OPPO F1 was around 7-8 hours of screen on time depending on the usage.
Looks and Design
The design of the OPPO F1 is something that defines real class and premium feel. I was really impressed by the design and build at the moment I took the phone in my hands. It was sleek, stylish, lightweight and very handy to use. The display and bezel ration is perfect. The front has a class glass finish with 2.5 D curved glass which continues the curve towards the sides.
OPPO F1 Photo Gallery
Quality of Material
It employs a metal chasis on the back and the sides are beautifully crafted with chamfered aluminum. The phone doesn't feel fragile even after the thin and light body, the metal makes it sturdy enough to take on the minor bumps. Display comes with Gorilla Glass 4 protection, which makes it even tougher for all round safety.
Ergonomics
Ergonomically this phone is amazing to look at; it has an ultra-slim 7.3 mm frame with no extra bulges anywhere on the body. It weighs just 134 grams, which is very light for a 5 inch phone. It is actually the finest in its range when it comes to design.
Display Clarity, Colors and Viewing Angles
Oppo F1 comes with a 5 inch IPS LCD with 720p resolution. It is quite a shortcoming for the F1 because most of the phones in this range offer a full HD display panel. Although viewing experience is fair on this display. It is clear and crisp in all the ways but the blacks look bright where a little deepness was required. It has good viewing angles and produces punchy colours.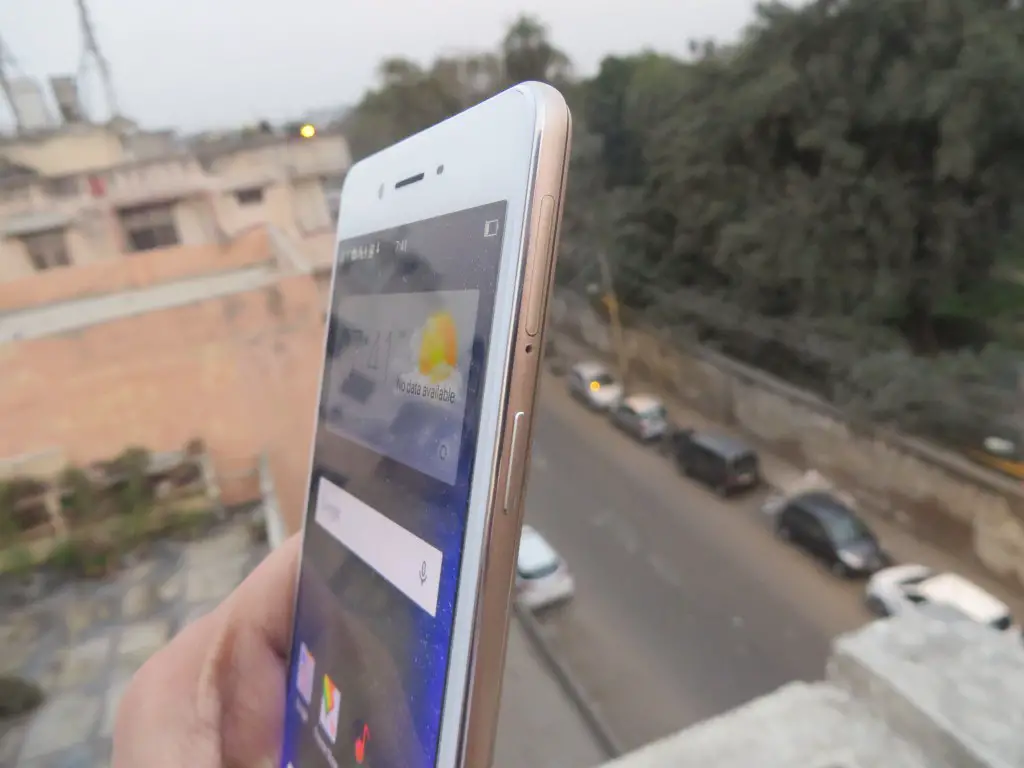 Outdoor Visibility (Full Brightness)
The display on F1 is very bright, which makes it viewable in sunlight.
Custom User Interface
For now, Oppo R7 Plus runs on the Android Lollipop 5.1.1 skinned with Color OS interface. Like most of the Chinese OS present today, Color OS also borrows some part of the interface from iOS. It does not have an App launcher, the camera UI is also very iOS like and the app switching menu is also card based.
This UI has many features like Double-tap to wake up, gesture control, Off-screen gestures and many themes to choose from. Interestingly, these gestures and functions work nicely and have a great response.
Sound Quality
This smartphone comes with just one loudspeaker on the back. It is placed at the bottom left corner and the output is just about average. The sound is actually loud and clear but the impact is not what we find in expensive phones.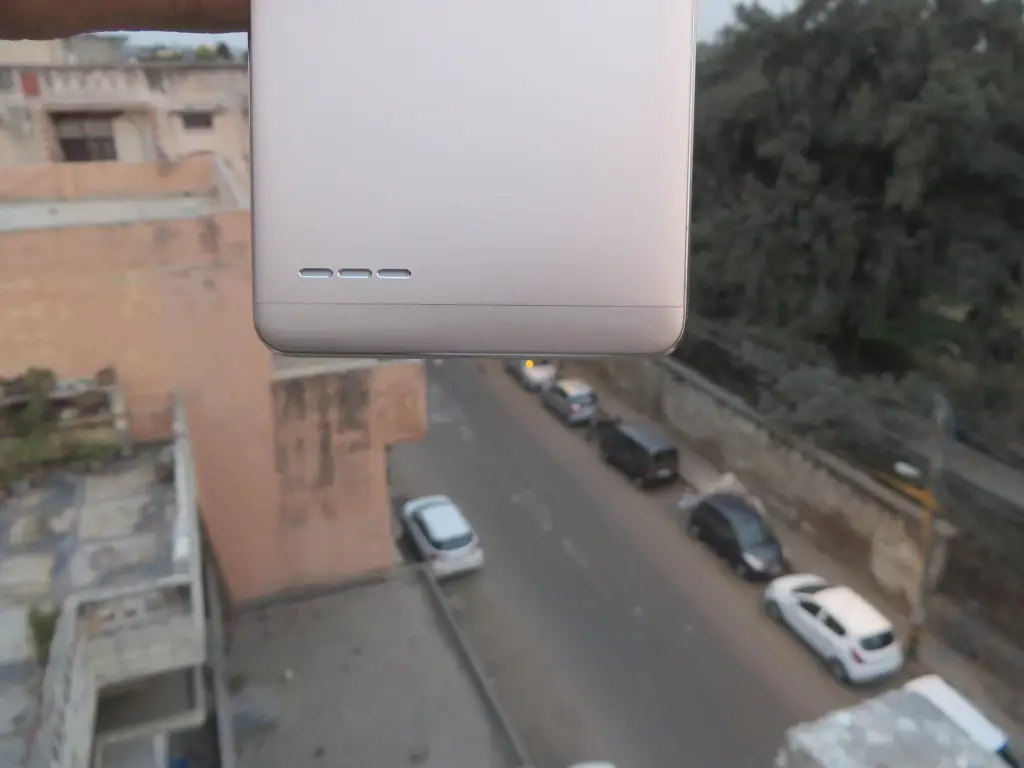 Call Quality
In-call sound quality and clarity was great. No issues at all.
Gaming Performance
We tested this device with some intensive 3D games such as Dead Trigger 2 nd Asphalt 8. We played DT 2 for 20 minutes at high graphic details and the gaming experience was buttery smooth. It was also handling Asphalt 8 very effortlessly but after a point of time, e noticed minor frame drops but it was something that went away in a blink and was ignorable.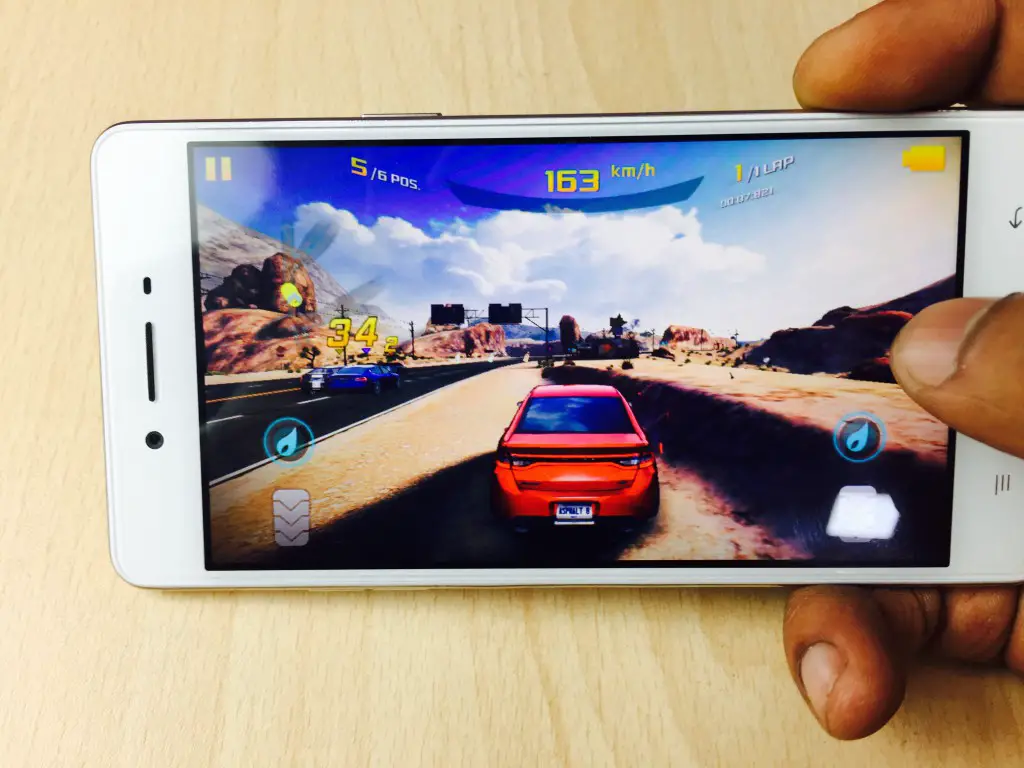 [table id=377 /]
Game Lag & Heating
As far as the heating is concerned, the device did not reach to unbearable temperature even after continuous gaming.
Verdict
Oppi F1 is a good phone, particularly if you are looking for something that costs decent and offers the looks and user experience of a pricey phone. It's slim design and light weight body is enough to make it stand out and the performance from the Snapdragon 616 is like cherry on top. Camera is actually very decent, I did not feel anything special in particular about the camera, except the low light selifes. The shortcoming would be the 720p display and that is not bad but does not match up to the competition.