The all new flagship smartphones from Samsung the Galaxy S7 and the Galaxy S7 Edge are going to be available for sale in India from tomorrow. We have been using the S7 and S7 Edge from last three days and all we have realized during the tests is that the camera on these phones is the best thing to look for. We will not focus on how smooth the S7 and S7 Edge perform, because many other phones can match up to that level of performance. But the rear cameras on both the phones are something that has no match in the market till now.
The Galaxy S7 and Galaxy S7 Edge boast of the same camera hardware and technology, so we have concluded a common camera review for both the smartphones.
Galaxy S7 and Galaxy S7 Edge Coverage
Samsung Galaxy S7 Features, Comparison & Photos- All You Need To Know
Samsung Galaxy S7 Quick Review, Camera Overview and Pricing
Samsung Galaxy S7 Edge Quick Review, Camera Overview and Pricing
Samsung Galaxy S7 and Galaxy S7 Edge FAQ, Pros, Cons, User Queries
Galaxy S7 and Galaxy S7 Edge Unboxing, Quick Overview and Tips [Video]
Galaxy S7 and Galaxy S7 Edge Camera Hardware
The Samsung Galaxy S7 and S7 Edge have the finest set of camera technology baked inside. Before this, we have seen smartphones cameras on LG G4 doing exceptionally well, but Samsung has upgraded it to the next level with dual pixel autofocus technology. It has a 12 MP rear camera with increased pixels from 1.2 microns to 1.4 microns. The front camera is 5 MP.
Camera Hardware Table
[table id=437 /]
The Galaxy S7 and Galaxy S7 Edge features a Sony IMX260 Exmor sensor, with a CMOS type Sensor at the primary camera is and an ISOCELL type sensor for the secondary camera. The aperture size on both the sensors is f/1.7, which makes it great for low light photography.
Galaxy S7 and Galaxy S7 Edge Camera Software
The camera app on the Galaxy S7 is exactly the same that we have seen in the phones like Note 5 and Galaxy A series 2016 edition. It is one of the easiest to use and offers number of modes and features to play with the mighty hardware it boasts of. It offers quick toggles for HDR mode, flash, camera settings and filter effects.
The autofocus on this phone is amazing and it instantly focuses on the object positioned in the center of the screen. Everything remains the same as we found in earlier Samsung phones; you can also zoom into your object with a pinch of your fingers, and tap on a point to focus on that particular area. You can swap between the front and rear cameras almost instantly with the toggle placed just below the shutter button. And there's also a dedicated video record button next to the shutter, so you can shoot with one tap without switching modes.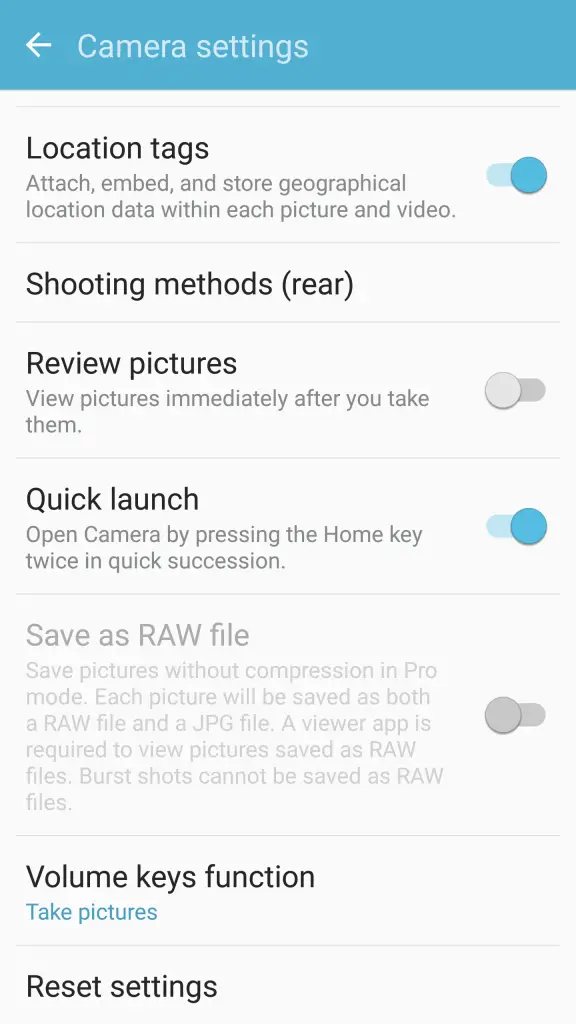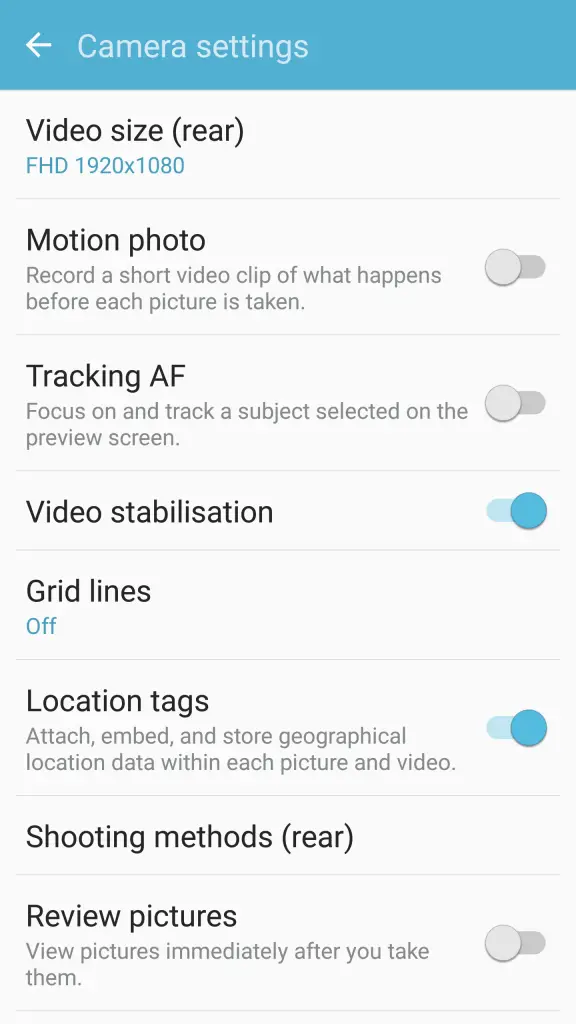 You will find the Mode option at the bottom right of the S7's camera app you'll, and it allows you to switch between the numerous camera modes. The app response is good and works smoothly to compliment the camera without any issue.
Camera Modes
The Galaxy S7 camera software features a whole lot of modes that you can use to experiment with the pictures. Other than the HDR and beauty mode, it includes modes like Pro, Selective focus, Video Collage, Panorama, Slow Motion, Virtual shot, Food, Hyperlapse, and the automatic mode. The front camera also has some really cool modes like wide selfie which allows you to capture a selfie up to 180 degrees.
One thing I would like to mention is that most of these modes work really impressively. None of them looked like a gimmick, I was happy that Samsung did not include the number of modes just to fill up the drawer.
HDR Sample

Normal Picture

Food Mode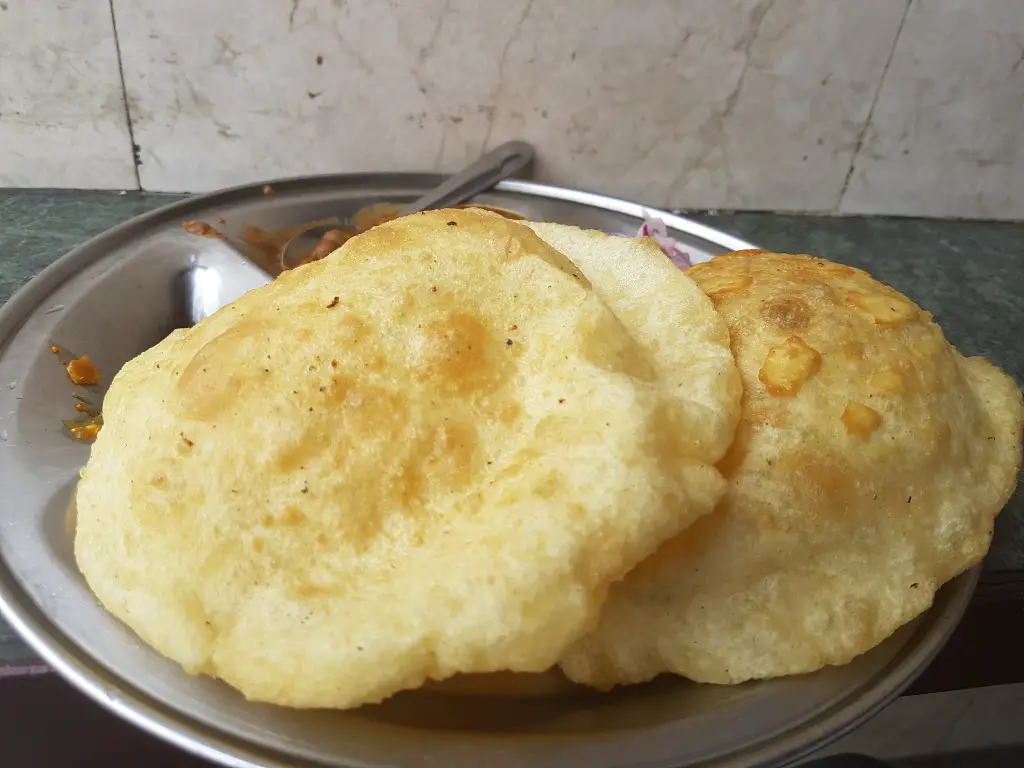 Low Light Sample
Shifting Focus
Galaxy S7 and Galaxy S7 Edge Camera Samples
Now comes the most important and interesting part of this review. You will find number of camera samples below, clicked in different scenarios and conditions.
Front Camera Samples
The front camera on the device is 5 MP; it comes with f/1.7 which is quite good for clicking selfies in dim conditions. As far as clarity and details are concerned, S7's camera captures amazing colours, great details with wide area. Honestly the day light and indoor light quality is not much changed from the front camera but S7 definitely has some improvisations for dim conditions.
Rear Camera Samples
Let's have a look at the samples from the rear camera. No doubt it is the best I have seen on any Android phone till date. Here are some samples in different lighting conditions and scenarios.
Artificial Light
In artificial light, the pictures on the Galaxy S7 and Galaxy S7 Edge looked as good as we see pictures in Natural light in any high-end camera phone. The colours were perfect, details came out to be crisp and the temperature was very nicely controlled.
Natural Light
For natural lighting conditions, this camera is the one that can be considered the next big thing in the smartphone camera technology. DSLR grade picture quality and super fast focus was a treat. Auto mode works the best to capture in any condition, but the natural light pictures looked just too good. It captures natural colours, and rich details under natural light.
Low Light
When it comes to low light pictures, the Galaxy S7 is one name that has changed the definition of smartphone cameras. The rear and front camera on the S7 are capable of capturing great amount of light with the help of wider aperture. I was amazed to see the picture quality, as I compared it with the iPhone 6s in terms of low light photography. It absorbs light out of nothing, and that's all I can say.
Galaxy S7 and S7 Edge 
12 MP Rear Camera Video Sample HD
Galaxy S7 and S7 Edge 5
 MP Front Camera Video Sample HD
Galaxy S7 and S7 Edge Camera Tips
Double press home key to launch the camera directly from any screen.
Beautify photos with the beauty face tool- It allows you to smoothen skin tone, increase the quantity of light on your face, make your face slimmer, enlarge your eyes and correct the shape of your face.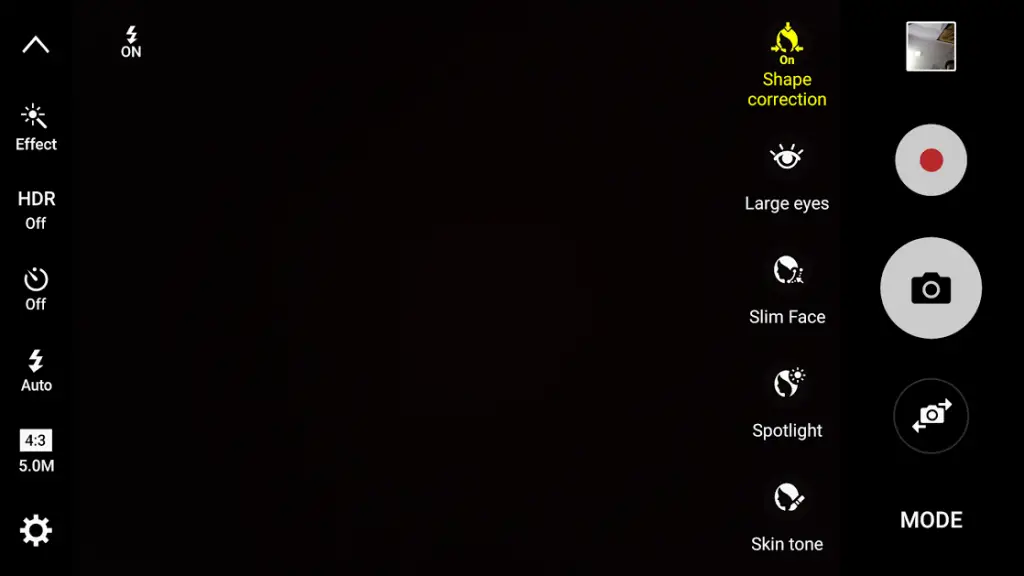 Change picture size from the left of the screen.
Switch to Pro mode- You can switch to pro mode if you wish to have the full DSLR like experience, you can enable it directly from the Modes menu or swiping left on the camera app screen. Pro mode allows you to adjust the focus, white balance, ISO and exposure by shifting the slider up and down.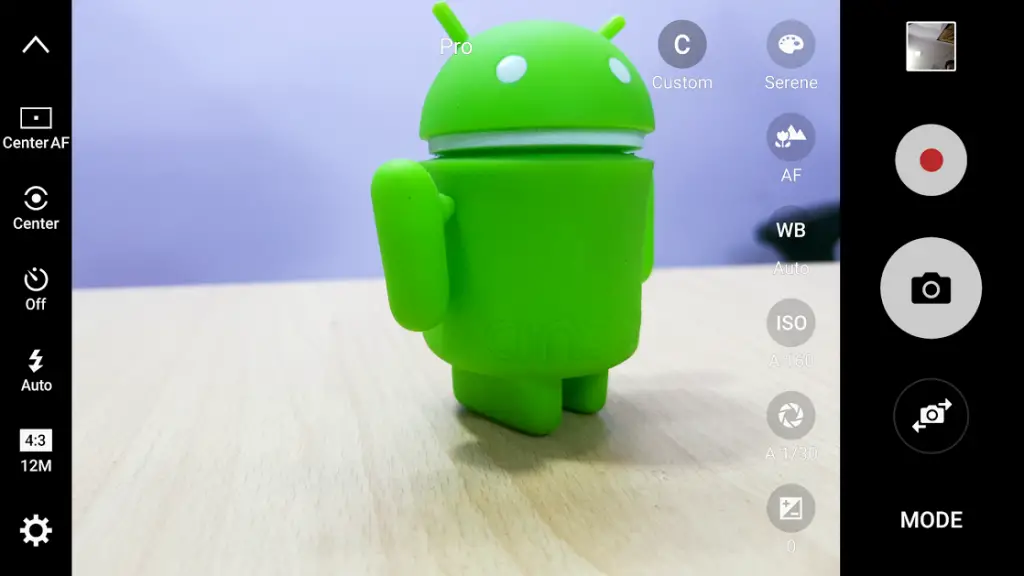 Enable Voice control- Voice control allows you to click pictures by saying "Smile", "Capture", "Shoot" or "Capture". You can also say "Record Video" to start recording video.
Enable Motion Photo- It records a short video clip of the scene before taking any picture.
Multiple ways of taking a selfie- You can either tap the shutter button, tap on the screen, tap the heart rate sensor or press the volume key to click a selfie.
Galaxy S7 and S7 Edge Camera Verdict
The Galaxy S7's Dual Pixel autofocus has aided the focus on this smartphone for sure. The focus is not just faster, it is more accurate and the increased aperture size makes it even better for different lighting scenarios. The pictures from this camera look overwhelming and do not differ from the reality. If you have bought this camera then you can certainly plan to ditch your DSLR and go on a trip without a second thought. To sum up my review, I would say this camera is surely an awesome upgrade over the existing smartphone cameras.