While Xiaomi launched its much awaited Redmi Note 3 recently, it also expanded its portfolio into audio accessories and introduced a new Mi Bluetooth speaker. We have seen a similar kind of wireless speaker earlier in 2015 from the company but this time it has come with some much needed upgrades and looks even better. The speaker sounds amazing and it is priced very aggressively looking at its performance.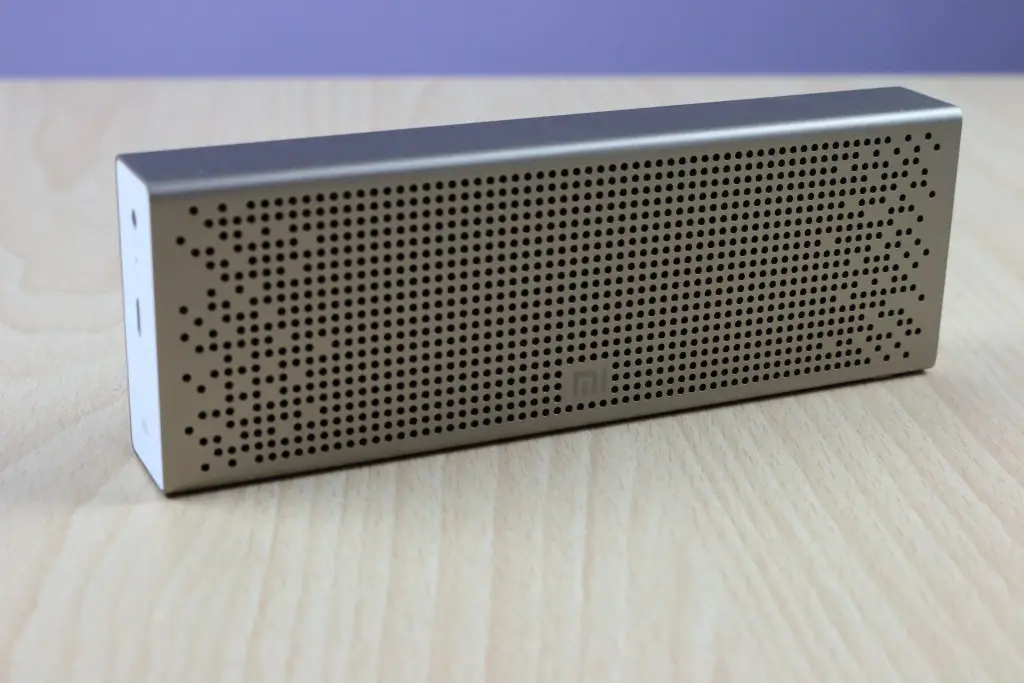 It is priced at INR 1,999, which can be considered as a big plus because there are no such speakers at this price from any reputed brand. The speaker will be available in two colour variants including gold, and blue in India. It will challenge the likes of JBL Go, JBL Clip, and Sony SRS-X11.
Mi Bluetooth Speaker Pros
Great build and design
Seamless sound
Extra bass
Easy to carry
Microphone for phone calls
Good battery backup
Mi Bluetooth Speaker Cons
No FM Radio connectivity
No slot for microSD or eMMC
No lanyard loop or strap
Mi Bluetooth Speaker Specifications
[table id=445 /]
Xiaomi Bluetooth Speakers Unboxing and Review [Video]
Design and Build
These speakers do not boast of something very indifferent or trendy from in terms of the design. In fact, it looks more like a bigger sized battery bank. It is made up of metal with a neat and clean finish and sturdy packing. Encased in a solid metal body, the speaker looks very elegant. The size is very handy and it can be carried in bags and pockets easily. This type of design is considered better in terms of portability if compared to square and round speakers.
If we take a look around the speakers, you will find a well-designed speaker grill with a small Mi logo on the front.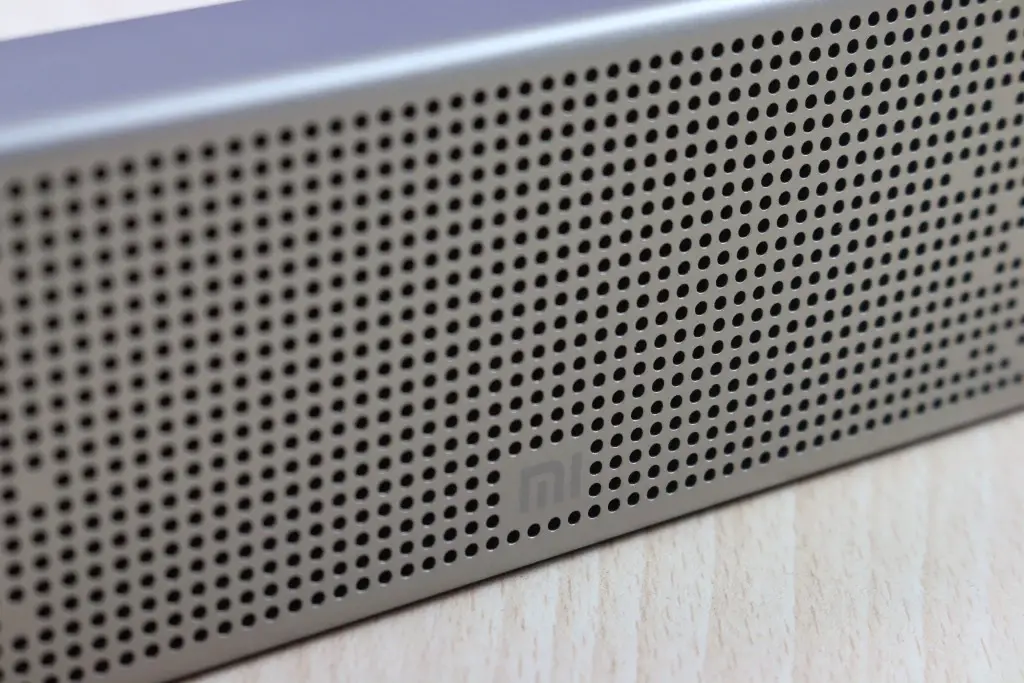 On the left of the speaker you will find a microUSB port and an auxiliary port for audio input and a microphone in between the two.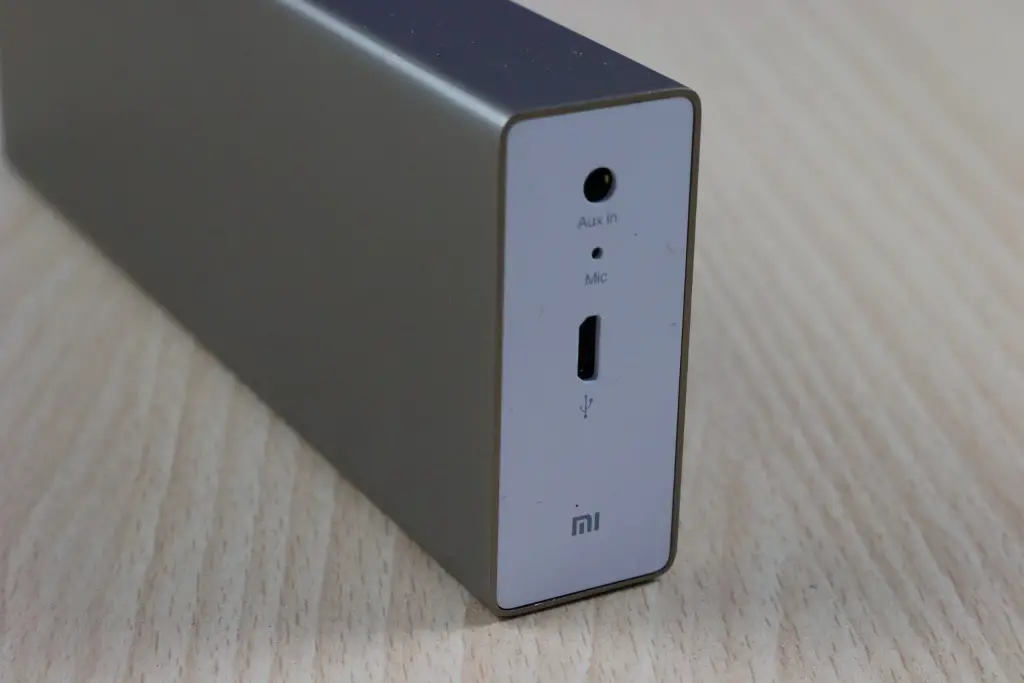 All the physical buttons are baked on the right side of the speaker, which includes the power, volume, and Bluetooth buttons. The power button has a round LED bordering it, and it notifies when the speakers are turned on and also when they are low on battery. You can check the battery status by simply pressing the Bluetooth button once. Surprisingly, the response from the buttons is fairly good.
The bottom part has two rubber strips that keep the speakers gripped to its base. It works fine when you place it on a table or a dashboard.
Mi Bluetooth Speaker Photo Gallery
Ports and connectivity
The Mi Bluetooth speaker comes with Bluetooth 4.0 connectivity, which allows you to wirelessly connect the speaker to your smartphone or any device with Bluetooth support. We paired it with iPhone 6, Samsung Galaxy S7, OnePlus X and it we did not face any issue in connecting it to any of the devices even once. The Bluetooth works up to a range of 15 meters and you can also opt for the AUX-in port to play music if your smartphone doesn't have Bluetooth. We spotted a microSD card slot in the Chinese model of the same speakers, but unfortunately the Indian model misses out on this feature.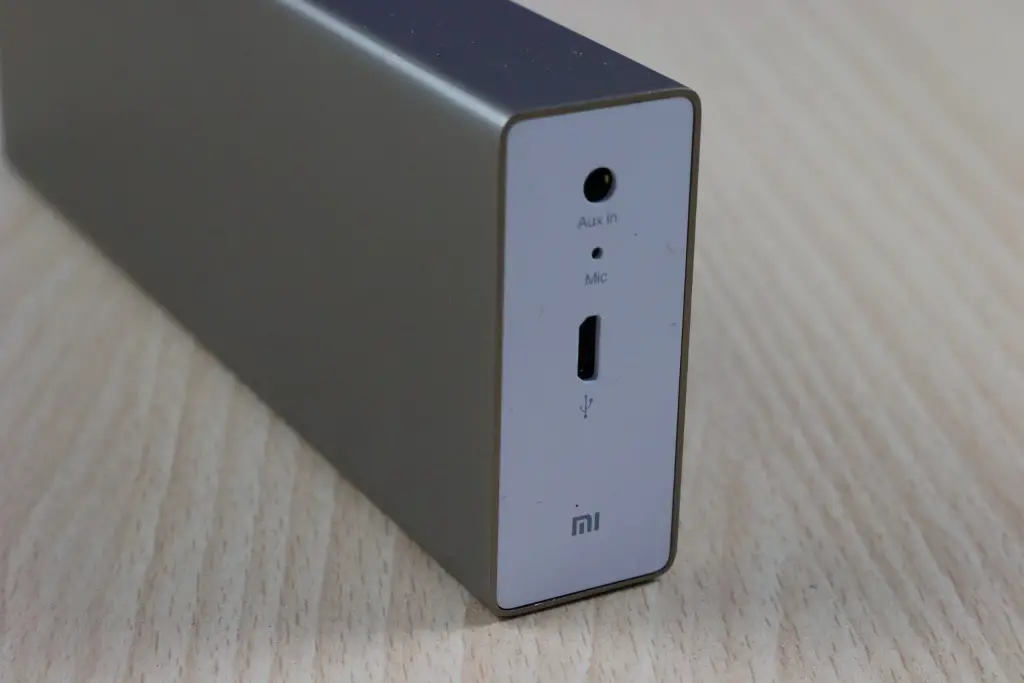 Xiaomi has also baked a built-in mic that allows you to talk directly through the speakers when your phone is paired with the speakers. We tried calling using the speakers and the microphone quality was quite impressive.
Mi Bluetooth Speaker Audio Performance
The sound quality from Mi Bluetooth Speaker is something that is hard to believe looking at its compact design and the price. Audio output is reasonably loud enough to charge your dance moves in a small place or silent outdoors. Surprisingly it didn't show any sign of distortion even when I played it at high volumes. But one thing that you have to keep in mind is that the speaker should be placed on a stable surface as it starts vibrating way too much while playing bass-heavy music.
Coming back the audio performance, I tried playing different music numbers from different genres, including metal, soft rock, sufi, electronic music, vocals and some acoustics. I was pleased to listen most of these genres on this speaker unit. All you have to make sure is that you choose the right volume level for the right genre.
For example, if you love listening to grunge music and it demands high on chords and vocals, then you must keep the volume at medium level or choose the right equalizer setting on your phone. Bass lovers will surely love the output from these speakers, as it manages to produce some good amount of bass for its size. I am not sure if hardcore audiophiles will be impressed with this but I can guarantee most of us them appreciate it at this price.
Battery Performance
Mi Bluetooth speaker comes with a 1500 mAh battery, which is claimed to deliver a backup of up to 8 hours. It takes less than 3 hours to get charged from 0-100%. You can long press the Bluetooth pair button to check the battery status. During our testing, I recorded around 5 hours and 40 minutes of non-stop playback at higher volume levels with 15% battery remaining.
Conclusion
The Mi Bluetooth speaker justifies the price tag of INR 1,999 perfectly. It outperforms other speakers in this price range by a huge margin and performs extremely well for its price. The bass levels are high and distortion control is also very impressive. In some cases, the bass can be overpowering but you can always adjust the sound control manually from the phone or you can turn the volume to medium. In short, I can assure that you will not be disappointed after spending your cash on this speaker unit.
PS: In case you are looking for a buy link, we will add it soon as these speakers come to india in some time, stay tuned till then. We will keep you posted if you subscribe to us.