As we know the latest flagship from Xiaomi, the Mi 5 has entered the Indian market and there have been a lot of talks in the town about it. One of the major selling points of the Mi 5 is its camera as claimed by the company. Hugo Barra had leaked some test images from the camera of Mi 5 ahead of the launch, which created a lot of buzz about its camera.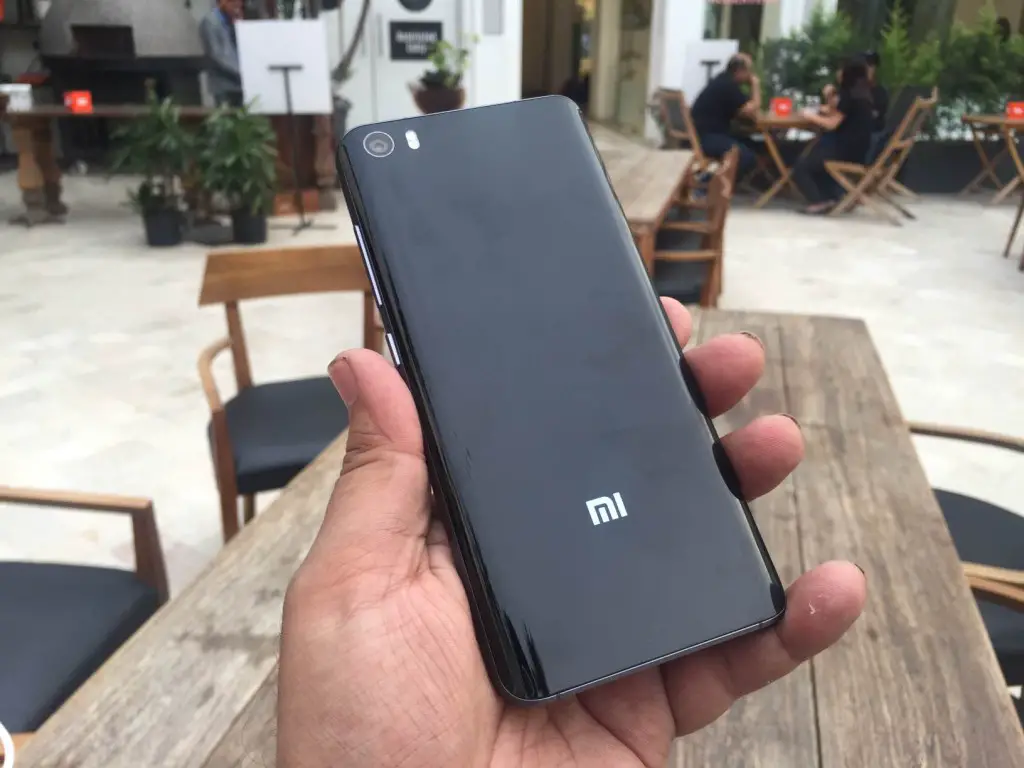 We have been using the Mi 5 soon after its launch and we have tested every aspect of its camera as well. In this camera review, we'll be confirming if Mi 5 really has what we anticipated from its cameras or not.
Xiaomi Mi 5 Coverage
Xiaomi Mi 5 Camera Hardware

The Xiaomi Mi 5 packs a 16-megapixel primary camera, along with a 4-megapixel secondary camera. The primary camera has a lot of amazing features like PDAF, OIS and DIS, Deep Trenching Isolation technology. The sensor Xiaomi used is the new Sony IMX 298 sensor and its new DTI Pixel to Pixel insulation allows a sharp isolation between different colours.
It also has a special 4 axis OIS which results in eliminating accidental shakes and blurs even better.
Camera Hardware Table
Model
Xiaomi Mi 5
Rear Camera
16 Megapixel (4608 x 3456 pixels)
Front Camera
4 Megapixel (2688x 1512 pixels)
Sensor Model
Sony IMX298
Sensor Type (Rear Camera)
CMOS
Sensor Type (Front Camera)
-
Sensor Size (Rear Camera)
5.95 x 3.35 mm
Sensor Size (Front Camera)
5.44 x 3.072 mm
Aperture Size (Rear Camera)
F/2.0
Aperture Size (Front Camera)
F/2.0
Flash Type
Dual LED
Video Resolution (Rear Camera)
3840 x 2160 pixels
Video Resolution (Front Camera)
1920 x 1080 pixels
Slow Motion Recording
Yes
4K Video Recording
Yes
Lens Type (Rear Camera)
PDAF
DTI technology
4-axis OIS
6 Element Lens
Lens Type (Front Camera)
Wide angle 80 degree
Both the primary and the secondary camera come equipped with an f/2.0 aperture, which is decent for mobile phone photography. The primary camera is capable of recording a 4K video at a resolution of 3840 x 2160 pixels. The secondary camera, on the other hand, can record 1920 x 1080 pixels, full-HD video.
Xiaomi Mi 5 Camera Software
The camera software on the Mi 5 is something that impressed me. It pretty neat and easy to use but 25% of the viewfinder is covered by the shutter button and other toggles which leaves less space for you to have a view on the object. If you'll hold the phone in landscape mode, the shutter button will be on your right thumb with the video recorder toggle and gallery shortcut. You can swipe right to reach different mode options and settings, swipe on your left to open different filters and you can swipe down or up to switch between front and rear camera.
Camera Modes
There are many camera modes in-built in the app, which include Slow Motion, Audio focus, Time-lapse for video and Panorama, Manual, Beautify, HHT, Tilt-shift, Fish eye and more for still photos.
HDR Sample

Fish Eye Sample

Panorama Sample

Xiaomi Mi 5 Camera Samples
We shot many photos in different scenarios where the Mi 5 managed to impress us most of the time. You can find the samples below and find out how the camera performs.
Front Camera Samples
Front camera on Mi 5 is an impressive performer in terms of colours and details. The front camera produces nice punchy colours, natural and clear details and it is very fast. We have seen a similar kind of camera in the HTC One A9 and it can be considered good for selfies and video calling.
Rear Camera Samples
The rear camera of the device is a 16-megapixel shooter, with an aperture of f/2.0. Here, we tested the phone in various lighting conditions to get a good idea about the camera. We divided the shots that we took into artificial lighting, natural lighting and low lighting conditions.
Artificial Light
In artificial lighting, it managed to capture good colours and proper details in well-lit areas but the autofocus was had to struggle a bit in the dim areas. The camera module is good for the price; it will not disappoint the photography enthusiasts. Still we cannot say that it is the best camera that we have seen under 30K price segment.
Natural Light
In natural lighting condition, the camera performs great. Capturing great shots in natural lighting was easy; the automatic mode does a great job in and captures rich details. Colour production is very close to natural and the image processing speed is very quick.
Low Light
In low lighting condition, the camera performs decent. We were able to capture the object in almost dead lighting and the sensors do a fair job in capturing light even in darker conditions. The low light performance is about average considering the price and competition.
Xiaomi Mi 5 Camera Verdict
No doubt the camera on Mi 5 is a charmer in most of the cases. Looking at the overall offering and the price, both the cameras on this phone do their part pretty decently. The pictures in natural light and good lighting conditions look stunning and the front camera is also worth the admiration. It is a good camera overall, but not as good as we expected it to be after looking at the claims made by the company.