Honor, the leading brand for smartphones, from Huawei is celebrating the "Honor Week" starting from 1st april till 8th april 2016 providing a variety of offers on its products. These offers are currently available on Flipkart and Amazon from 4th to 8th April. The honor store recently launched in India which has reportedly received 1,00,000 registrations within its first five operating days, will also bring exiting offers starting from 1st april till 10th april.
Offers at the HONOR India Store
Rs 2000 discount coupon
All registered users on https://store.hihonor.com/in will get a discount coupon of Rs. 2000.
This offer have started on 30th march at 6 pm and ends on 30th April at 6 pm.
This discount coupon is applicable for Nexus 6P or Honor 7 only.
Honor holly 2 plus
From 1st april till 7th april everyday between 10 a.m. – 8p.m 10 lucky winners will win free Honor Holly 2 Plus worth Rs. 8499.
Winner's email Id will be announced on the website the next day.
Winners will be selected randomly, every hour.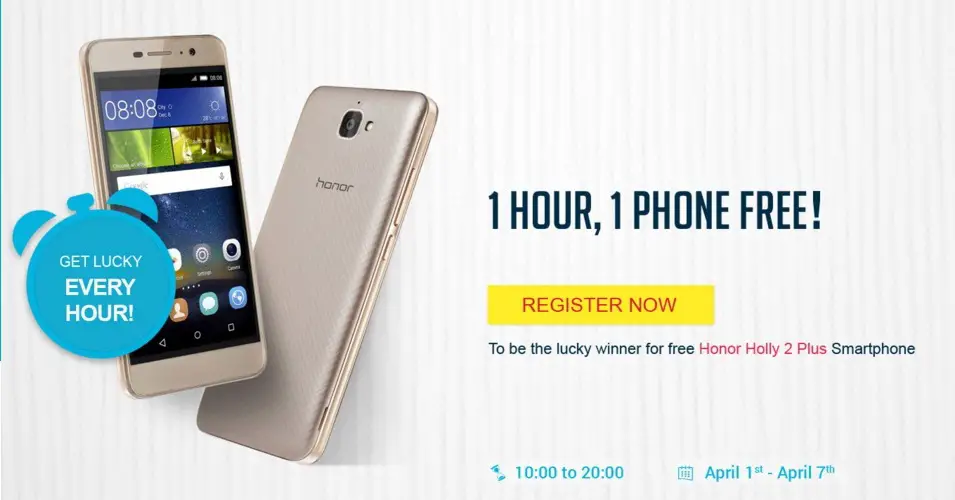 Honor Bee
This is a first come first serve rush buy event where the phone will be prized at Re 1 for a limited quantity of 50 units per day.
This event will start from 11 a.m 8thapril till 10thapril.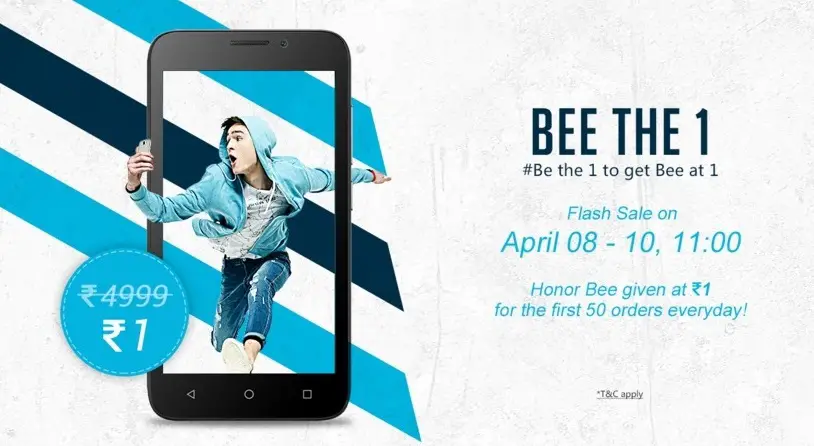 Honor 4X
Flash sale of Honor 4x starts on 8thapril at 1 p.m till 10thapril.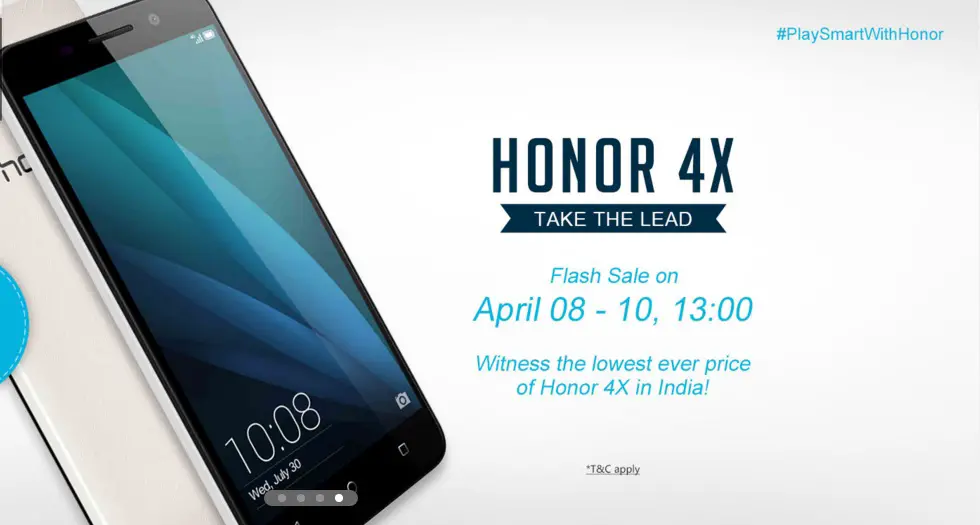 Back cover as a gift on the purchase of Honor 5X and Honor Holly 2Plus.
Offers at Amazon (4th – 8th April)
Honor 7 (Mystery Grey) : Available at Rs. 21,999/- after a discount of Rs. 1000.
Honor 4X (Black) : Available at Rs. 8999/- after a discount of Rs. 1000.
Huawei Honor 5X (Gold, 16GB) : Free gift voucher of Rs. 1000.
Honor Holly2 Plus (Gold) : Free gift voucher of Rs. 500.
Offers at Flipkart (4th to 8th April)