Most of the new Android devices announced these days come with support for USB OTG. OTG, short for on-the-go, lets you connect USB peripherals like mouse, keyboard, pen drives or other extensible storage devices. Using USB OTG cables, you can be more productive without carrying docks or dedicated accessories. Today, we take a look at some USB OTG cables that support charging while connected.
Why Do You Need OTG Cables With Charging Support?
This is a very valid question, something that even I wondered while writing this post. However, the answer is really easy. When you connect other devices to your phone via the USB OTG cable, you will have to power them.
Not every device comes with its dedicated power supply. Many external hard disks, for example, use internal power source, deriving power from the device they are connected to. This works out alright when you connect the hard disk to a PC. However, when you connect it to a phone, your phone's small battery discharges way too fast.
Other devices like pen drives, mouse etc also use your phone's battery to remain powered. In such a scenario, using these devices for a long time becomes impossible. Your phone discharges due to the actual usage of the device, and at the same time, powering the connected devices drains the battery even more.
This makes it necessary to find a USB OTG Cable with charging support.
USB OTG Cables That Support Charging
CY 90 Degree Left Angled Micro USB 2.0 OTG Host Adapter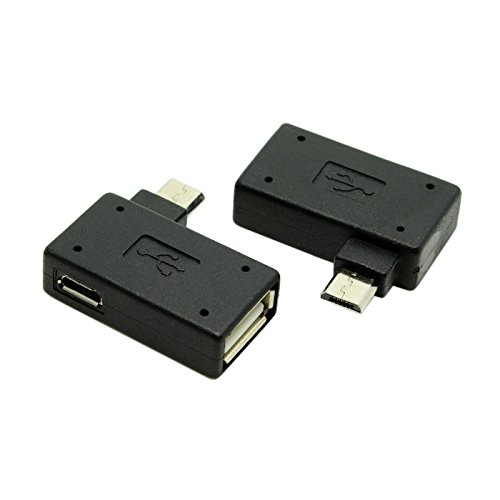 One of the simplest USB OTG adapters that support charging is this CY 90 degree adapter. It connects to the microUSB port on your phone, with female microUSB 2.0 port that other USB devices can plug in to. Additionally, it also comes with another microUSB port that can be used to plug in the charger.
Buy it for $0.94+shipping – Amazon
Decec USB OTG Cable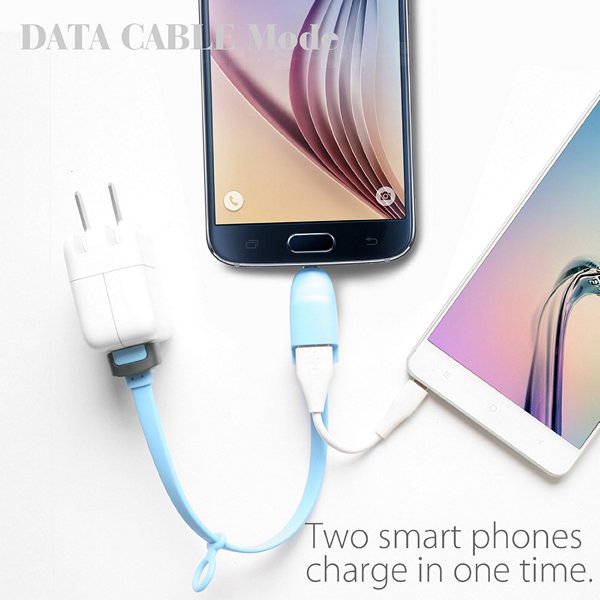 One of the better looking cables on this list, the Decec USB OTG Cable lets you connect one USB device and your phone's charger. You can continue to transfer data while charging your device – perfect for when you want to watch a movie stored on your hard disk, while charging the device too.
Buy it for $9.99 – Amazon
Micro USB Host OTG Cable by AtomicMarket
If you have to supply power to the USB device that is connected to your phone, the above two cables will not help. Instead, you will want this Micro USB OTG cable by AtomicMarket, that will power your USB device and let it connect to your phone.
Buy it for $9.99 – Amazon
Play X Store USB OTG Cable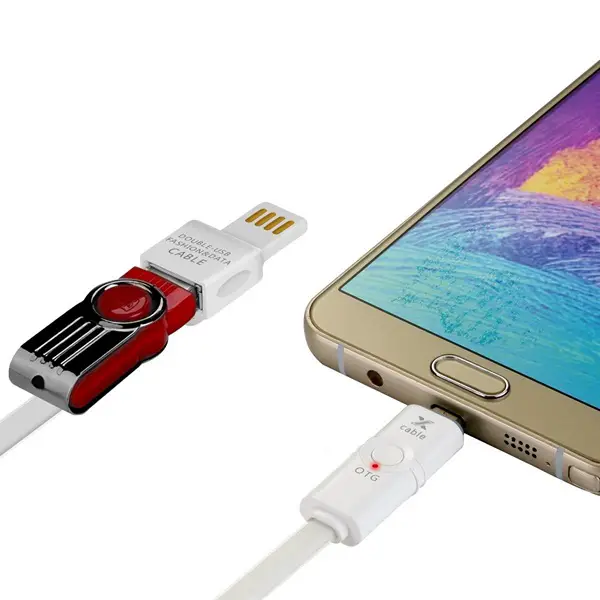 This is a flat USB OTG cable that will charge your phone and connect you to a USB device. This Play X Store USB OTG cable will also power the USB device at the same time, but you are advised to use external power supply (for hard disks, for example) to be on the safer side.
Buy it for $8.99 – Amazon
Micro 5 Pin USB OTG Cable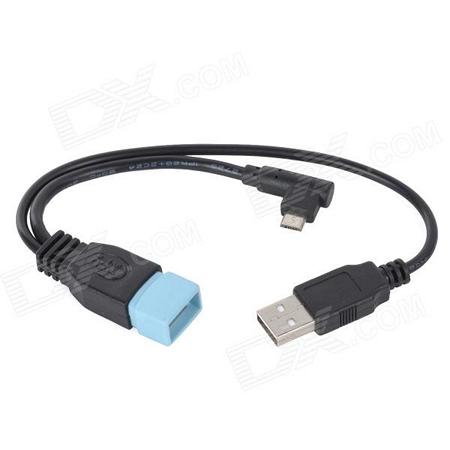 If you want to buy a USB OTG Cable with charging support in India, it is a little difficult to source one. However, DealExtreme has a bunch of USB OTG cables with charging support that you can buy. These affordable cables also come with free shipping, so you don't have to worry about delivery charges.
Buy it for Rs. 224 – DealExtreme
If you have any questions, let us know in the comments below and we'll be glad to help.