Acer India has launched its renowned Predator gaming series in India. The launch included laptops, monitors, desktops and a projector. The Predator lineup joins the likes of Dell Alienware or Asus Rog devices that are targeted at top end users.
Acer Predator 15 and 17 Notebooks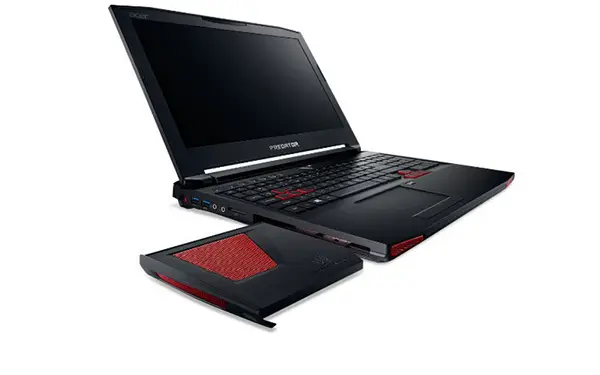 Acer Predator 15 and Acer Predator 17 will be powered by 6th gen Intel i7 processors, NVIDIA GeForce graphics, DDR4 memory and solid state hard drives. They are cooled by a triple fan setup which increases performance and allows 4K video rendering.
The laptops are equipped with DustDefender technology which allows better airflow and a dust free environment. The notebooks also come with PredatorSense gaming control panel that enable the user customize and control various features such as the programmable keys and the adjustable lighting.
The Predator 15 comes with a 15.6-inch a 15.6-inch Full HD screen or a 4K Ultra HD panel. The Predator 17 comes with a 17.3-inch Full HD display.
The Predator 17 comes with SoundPound 4.1, which includes four built-in speakers, and two subwoofers. The Predator 15 features SoundPound 2.1, which includes two speakers and one subwoofer.
The Acer Predator 15 and Predator 17 ship with Windows 10 and are priced at Rs 1,79,000.
Acer Predator G6 and G3 desktops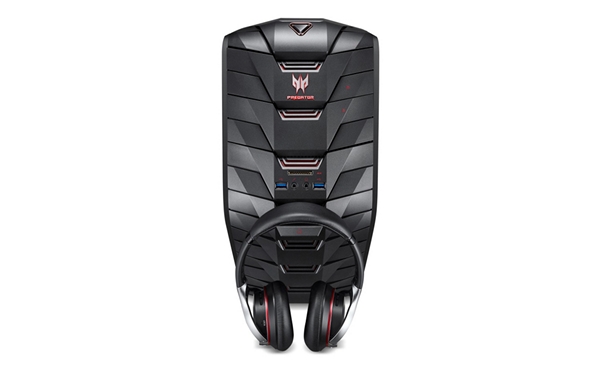 The Acer Predator G6 and G3 desktop are powered by the 6th gen Intel i7 processor i7-6700k. They come with 64GB of DDR4 dual channel memory. The desktop feature "One-Punch" CPU overclocking and an IceTunnel cooling system to keep the system chilled at excess speeds.
All of this is monitored and controlled from the PredatorSense control hub which shows CPU clock rate, temperature and the fan speed.
The G6 comes with an Nvidia GeForce GTX 980 GPU and UHD 4K2K display for a 3840 x 2160 resolution. It comes with Creative Sound Blaster X-Fi MB5. The desktops will start at Rs. 1,20,000.
Predator Z650 Projector
The Predator Z650 Projector can project a 100″ image from 1.5 meters distance, and comes with built in speakers for better portability.
The project is capable of 1080p projection and offers a contrast ratio of 20,000:1. The Z650 features an RGBRGB color wheel called ColorPurity.
The Acer Predator Z650 is pruced at Rs 1,29,000.
Acer Predator X34 G-sync and Z35 gaming monitors
The Predator X34 monitor is a 34-inch curved monitor, which according to Acer is the first curved monitor with NVIDIA G-SYNC. The monitor features IPS display panel with a 178-degree viewing angle. It supports DisplayPort and HDMI inputs, and has a built-in USB 3.0 hub.
The Acer Predator Z35 is a 35-inch curved ultra-widescreen G-Sync display with a VA panel. Its standard refresh rate is a significant 144Hz, and can be raised all the way to 200Hz. It has 9W stereo speakers with Dolby HD audio, and a 4-port USB 3.0 hub.
The Predator monitors start at Rs. 39,000, and the X34 has is available at Rs. 1,10,000.