Today almost every other person uses a smartphone and the most important part of a Smartphone is its fragile display. Damages to the screen affect the usability of the phone and can even make your phone useless. Moreover, the scratches on it can be irritating and embarrassing. There are various types of screen guards available in the market that can protect your screen not only from scratches but also from some major damages. Screen protectors are mostly made up of plastic or glass material. Out of all the screen guards, tempered glass screen protector provides the highest level of protection for your screen.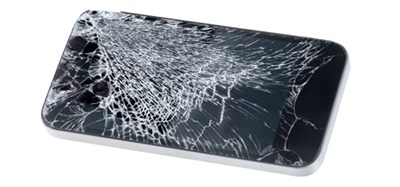 Tempered Glass Screen Protector
Tempered glass screen protectors are made up of reinforced multiple layered glass . Unlike their plastic counterparts they can protect your screen against cracks in addition to the scratches. Moreover, they provide anti glare for better visibility. Further, they can handle a lot of heat that may generate while keeping the phones in the pocket and hence provides a better protection as compared to the ordinary plastic covers that may heat up & starts to peel off due to the same. On the disadvantage side, they are thicker than the plastic ones, which means you can feel its presence on the edges.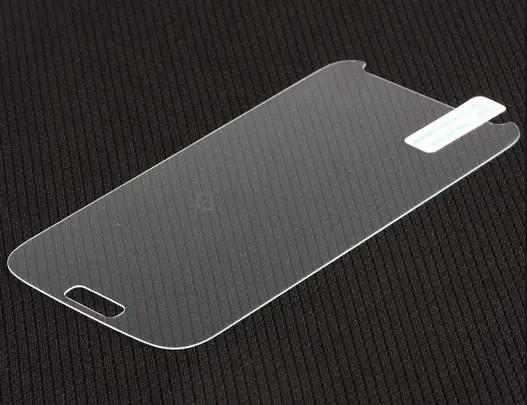 Unlike the claims in the market that they are unbreakable, they can break under extreme conditions, but still they would protect the screen which otherwise would be prone to those conditions directly. Its application is pretty simple because it is easily controllable due to its thick nature and there less chances of air bubbles.
Selection parameters
While selecting a new glass screen protector, you should keep the following points in your mind :
Size : The first parameter for selecting a new protector is its size, you should check that its size match the dimensions of your phone. Model number of your phone would help in selecting a protector of accurate size.
Seal packaging : As it is a semi durable item it can have scratches or dust if it is already opened.
Installation : it should be easy to install and the edges should be leveled.
Silicon Adhesive : Protector should have silicon adhesive at the back, because it does not affect the touch sensitivity.
Anti glare : Screen protectors with anti glare feature improves the display in sunlight and bright light, and protects you eyes.
Thickness : Its thickness should not be very less or more, less thickness will not give good protection and more thickness can affect usability. An average protector is about 0.3 mm thick.
Proper spacing : It should have proper spaces for call speaker and other buttons, if there are any.
Special effects : They also come with special features like mirror effect.
Hardness : It should be 9-10h hard, the actual hardness can be little less than claimed.
Coating : It should have an oleophobic coating which protects the screen from oils & moisture that may otherwise create smudges.
Anti spy : The anti spy feature protects information on your screen by blocking the view from the sides.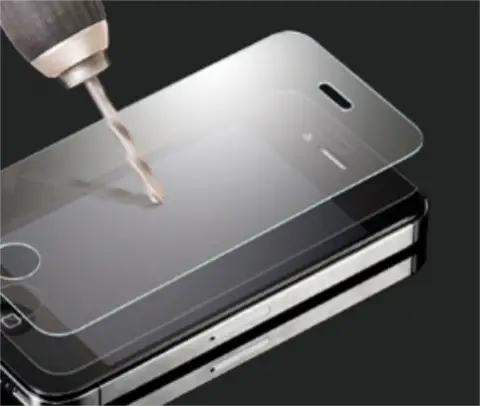 Trusted Brands
OnePlus 2 Tempered Glass Screen Protector
iPhone 6 Plus & 6S Plus Premium Tempered Glass Screen Protector [9H] by Tech Sense Lab
MTT Tempered Glass Screen Protector Guard for Apple iPhone 5 5C 5S
Nillkin Amazing H+ Anti Explosion Tempered Glass Scratch Guard Screen Protector for Samsung GALAXY Note 4(N9100)
Tisec Curved 2.5D Xiaomi Redmi Note 3 / Redmi Note 3 / Redmi Note 3 Prime Tempered Glass Screen Protector
F-EYE® Motorola Moto G Tempered Glass Screen Protector
Pros
Provides protection for the screen.
Anti-glare feature improves the display.
Easy to install.
Smudge proof, can be cleaned easily.
Cons
Expensive than the plastic guard
Not absolutely unbreakable.
Getting it off can be difficult.
Can affect touch sensitivity.
Conclusion
In the above article I have given a brief explanation about tempered glass screen protector. I have also listed the selection parameters for buying a new one and some trusted brands. Tempered glass protector is an accessory which every smartphone user must have. It can be improved further but still it is worth every single penny you spend on it. Apart from some extra features like special effects and anti spy you should look into every area listed above before buying a new protector.