LeEco today announced its new suite of Supertainment services in India. The Chinese company announced its new Supertainment services along with the new LeEco Le 1s Eco smartphone. Dubbed as LeEco Membership, these new services will be spread across music, movies, sports and sitcoms.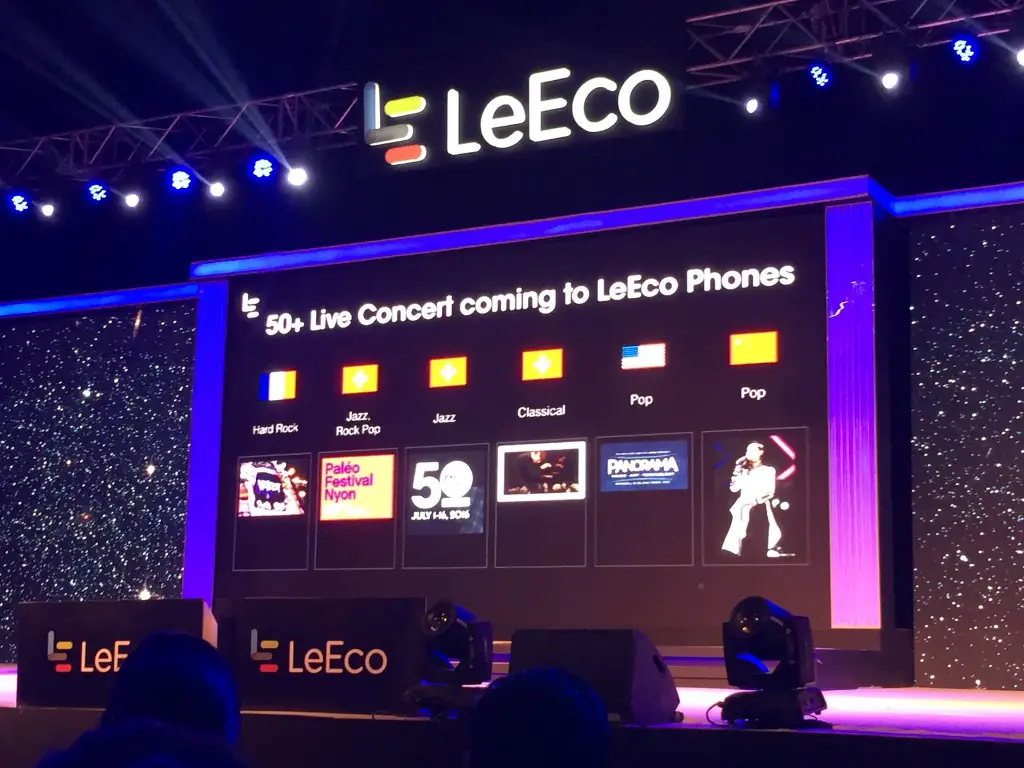 At the launch, William Lee, Content VP of LeEco, said,
"Today we launched our innovative LeEco membership program with partnerships with Eros Now, Hungama andYuppTV. LeEco is the sole company that delivers a membership program which integrates terminals, clouds and applications in India. Indian Superfans can enjoy more than 2,000 movie titles through Le Vidi, over 100 TV channels via Le Live, and 2.5 million music tracks under LeEco membership."
You may have a lot of questions on your mind. In this post, we try to address them.
LeEco Membership FAQ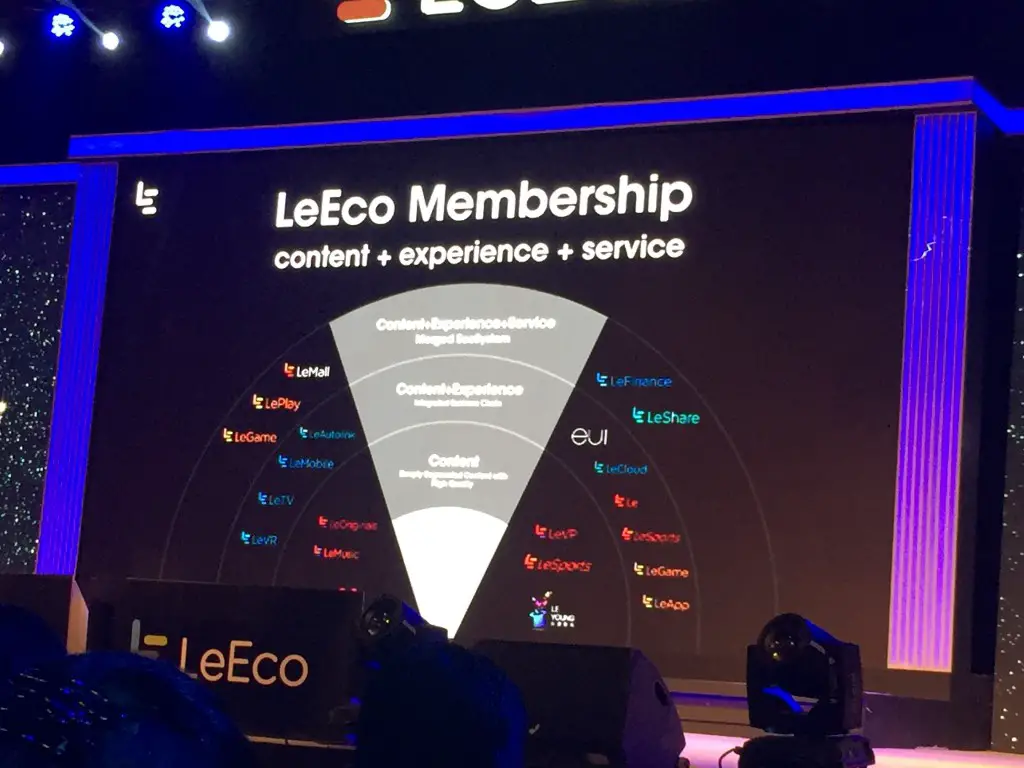 Which services are a part of the LeEco Membership?
Answer – According to the company, the LeEco membership is spread across music, video, sitcoms and sports. Currently, this is divided into four categories – Le Vidi, Le Live, Le Music and Le Drive.
How can I access these LeEco services?
Answer – LeEco will be allowing users of its Le smartphones to access these LeEco services via apps. The company has announced that these services will launch first on the LeEco Le 1s Eco. Additionally, the Le 1s and Le Max will get these services via an over-the-air update in the near future.
What is Le Vidi?
Answer – Le Vidi is a video streaming service. LeEco has partnered with Eros Now to bring you more than 2000 movies on demand, including exclusive Eros Now content. As a LeEco Membership subscriber, you can access these movies in over 10 languages, as and when you want.
Which services are a part of Le Vidi?
Answer – Currently, Le Vidi is powered by Eros Now. Additionally, LeEco will also show you popular videos from across the internet, for example, YouTube.
What is Le Live?
Answer – Le Live is a service that offers you the ability to watch TV channels and sitcoms right on your smartphone. LeEco announced that you can watch up to 9 live streamed channels at the same time, if your internet connection is fast enough.
Which services are a part of Le Live?
Answer – Currently, Le Live is powered by YuppTV. In addition to exclusive YuppTV content, users also get access to over 100 premium TV channels.
What is Le Music?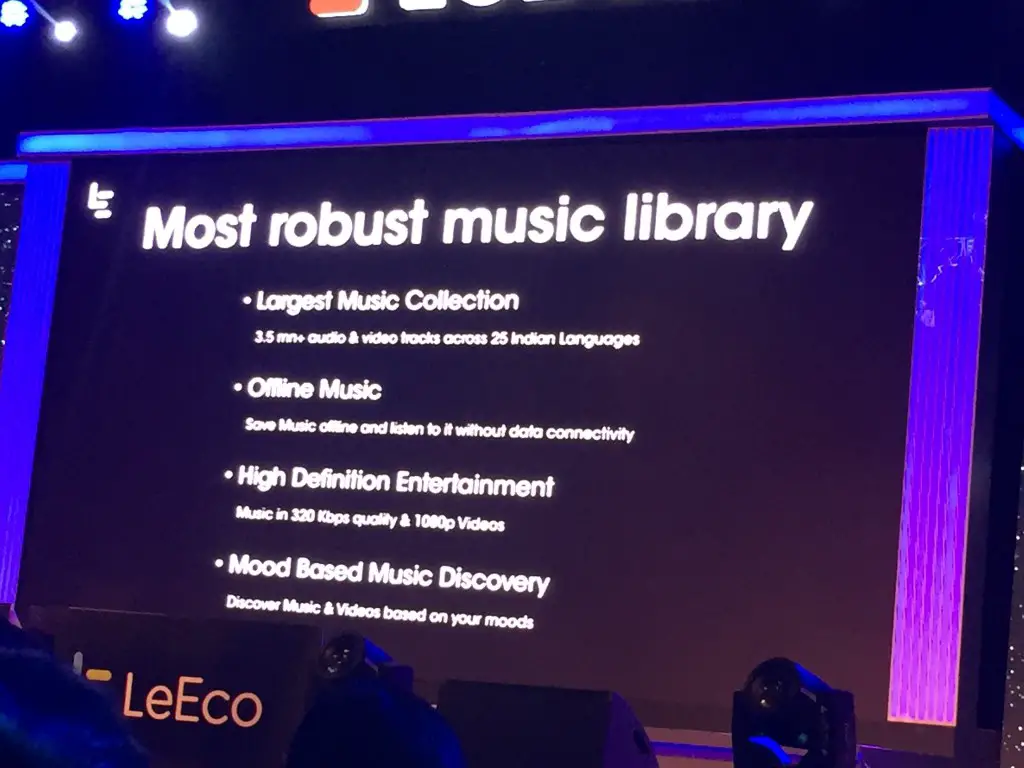 Answer – Le Music is a music streaming service. You also get access to full HD music videos from a catalogue of over 3.5 million songs. Apart from that, Le Music will also give you scheduled access to 50 live concerts from around the world.
Which services are a part of Le Music?
Answer – Le Music is powered by Hungama Music. You get access to high-quality 320 Kbps audio with the ability to listen to them offline. This service is ad-free as well and comes with mood discovery features.
What is Le Drive?
Answer – Le Drive is a content storing service offering up to a whopping 5 TB of cloud storage.
How much do these services cost?
Answer – Together, according to LeEco, these services are worth over Rs. 22,000. However, LeEco will be offering them for just Rs. 4,900 for an annual subscription. If you want, you can go for a monthly subscription as well, costing Rs. 490 per month.
Can I subscribe to these services individually?
Answer – Currently, you cannot subscribe to these LeEco services individually. You will have to go for the full bundle.
Can I access LeEco services on other phones?
Answer – At the moment, these LeEco services are exclusive to LeEco smartphones. However, the company clarified that it will be made available for other smartphones in the future.
When will these LeEco services be available?
Answer – Le Vidi and Le Live will be launched on May 24th. Le Music and Le Drive will be made available in Q3 2016.
Other LeEco Membership features
There are other LeEco Membership benefits that you can gain access to by subscribing. Green channels at customer care centers for faster service, pickup service for repairs, exclusive discounts and other redeemable coupons are also a part of the LeEco Membership.
Let us know if you have any queries about LeEco Membership and we'll try to clear them up.