San Francisco based Nextbit has come with a cloud-centric device dubbed as Nextbit Robin. The device has been launched in India today and comes with a  5.2 inch Full HD IPS Display. It is powered by a 1.8 GHz hexa-core Qualcomm Snapdragon 808 processor clubbed with 3 GB RAM and 32 GB internal storage.
The main highlight of the device is its cloud storage. It comes with 100 GB of cloud storage. The device transfers the unused apps to the cloud storage in order to make more space. The icons of the apps that have been transferred appear greyed-out.

Nextbit Robin Specifications
[table id=535 /]
Nextbit Robin Photo Gallery
Nextbit Robin Physical Overview
The Nextbit Robin is very light at just 150 grams, considering the 5.2 inch display and the 2680mAh battery. It is also thin measuring just 7mm. It looks premium and is quite minimalist. The phone is made out of a hard, matte plastic.
The Nextbit Robin's speaker placement is quite different. It features a speaker where other companies usually place their home button. It comes with dual front-facing speaker and the second speaker is placed on the top beside the front camera.
The front has a 5 MP front camera, front speaker and a cluster of sensors that look like a secondary front camera.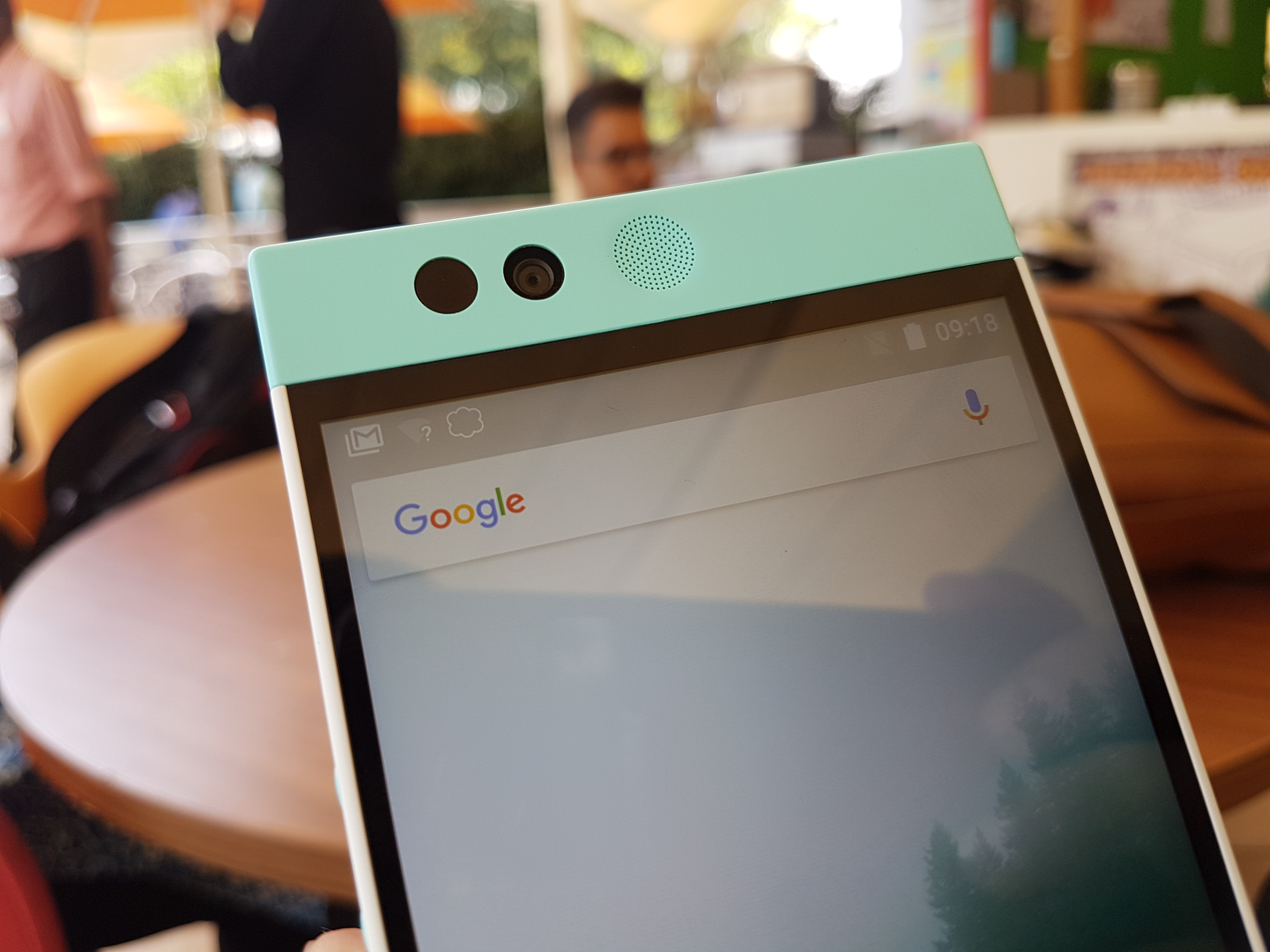 At the bottom, there is another speaker and it is placed to look like a home button.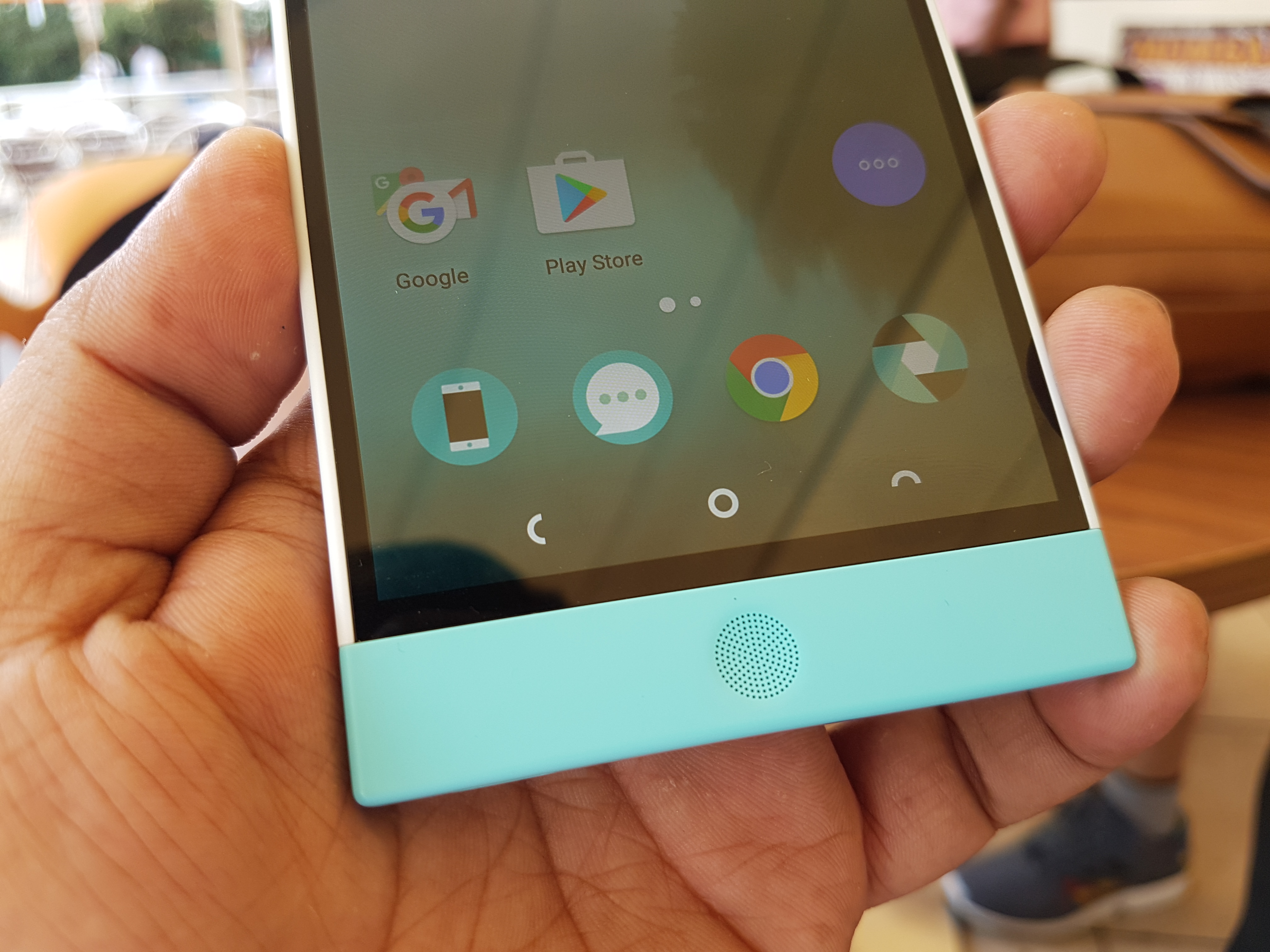 On the left, you'll find the volume button. They are round and actually look like two buttons.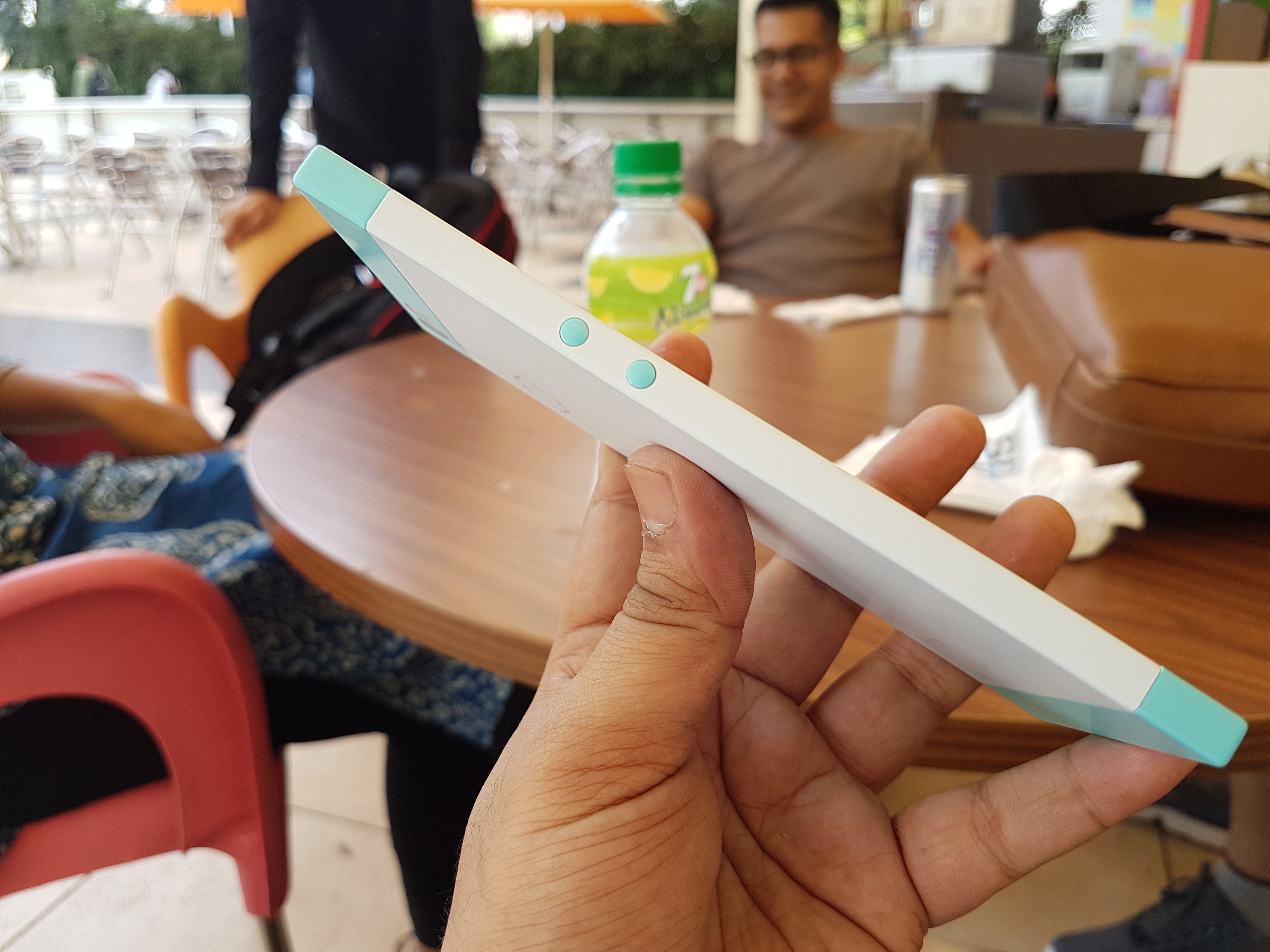 On the right side, there is a power button which is also a finger print sensor. Below it, there is a SIM tray.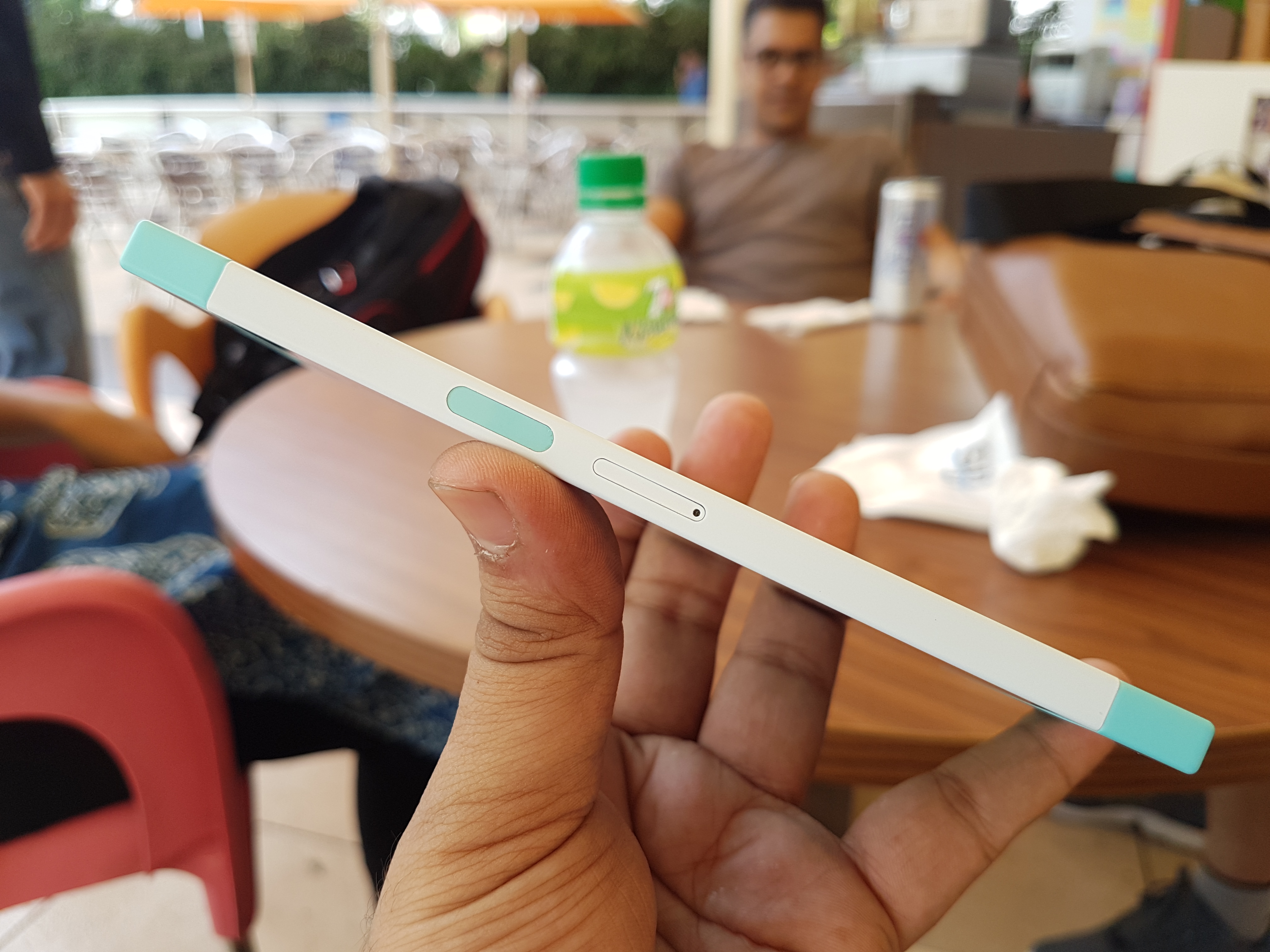 On the back, there is a 13 MP camera and the dual tone flash is placed beside the camera.
There is a cloud logo and below that are 4 LED lights which indicate that the device is accessing Nextbit's cloud.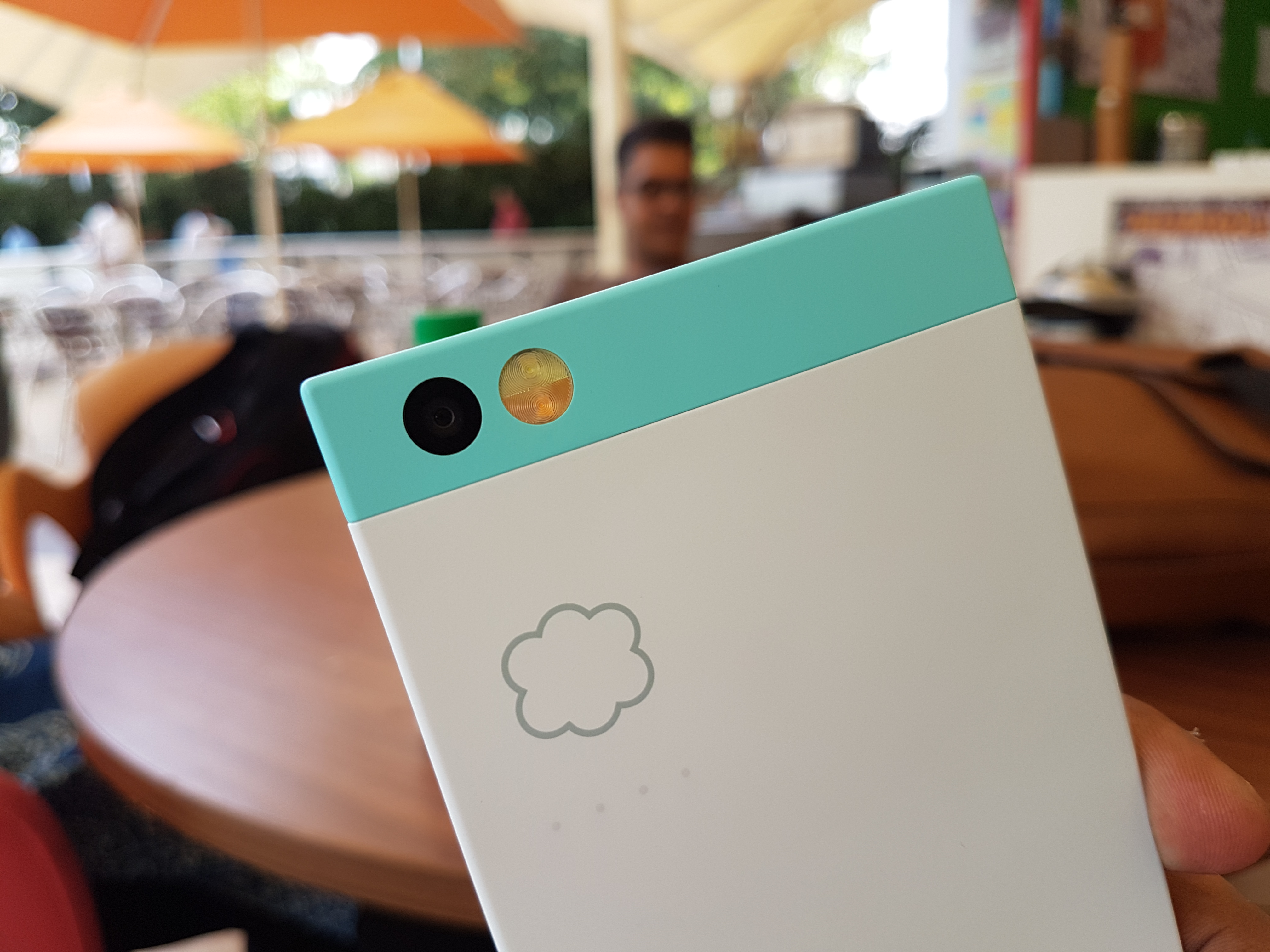 There is a 3.5 mm audio jack on the top edge of the device along with a secondary mic.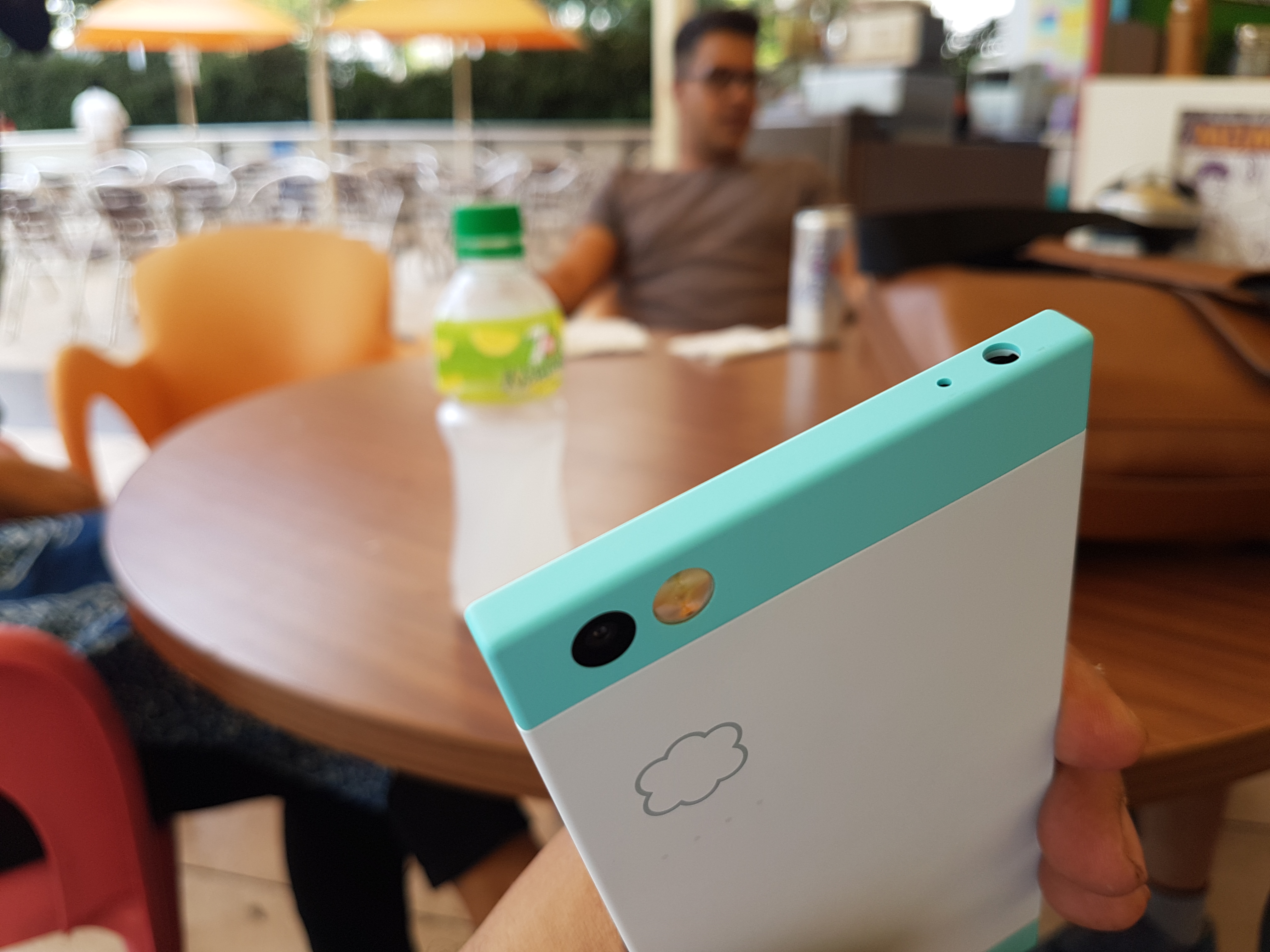 At the bottom edge there is a USB Type-C port, the primary microphone, and a single white LED.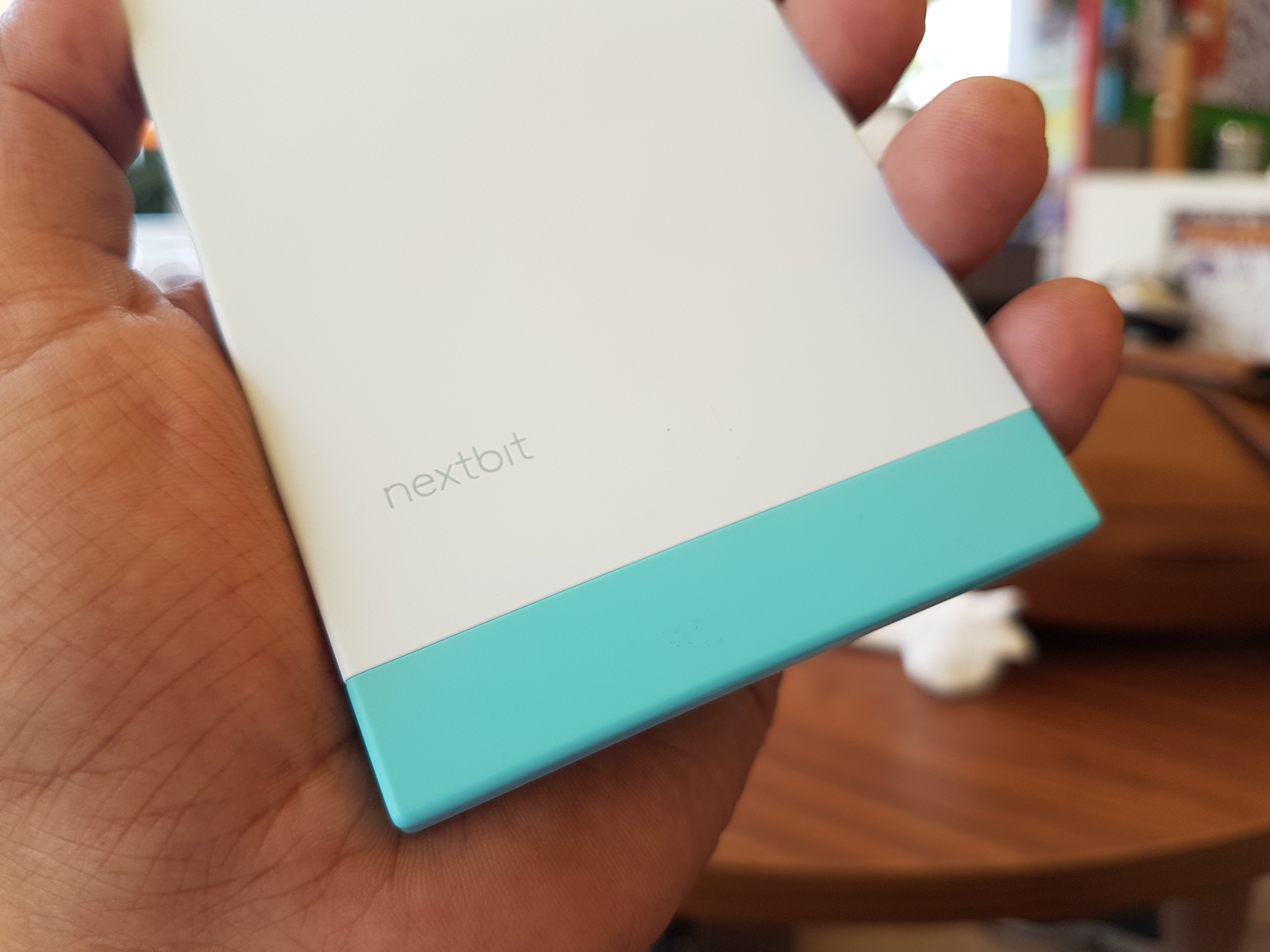 Nextbit Robin User Interface
The Nextbit Robin runs on the Android 6.0.1 Marshmallow. It comes with a custom launched made by Nextbot. The device does not have an app tray and all the apps are stacked on the home screen, similar to Apple's iOS.
The device comes with Nextbit's Cloud storage but users can not completely control the automatic cloud storage. The system transfers the apps you have used the least to the cloud storage. It also saves higher quality versions of photos captured to the cloud and stores lower resolution pictures on the device to save memory.
Nextbit Robin Display Overview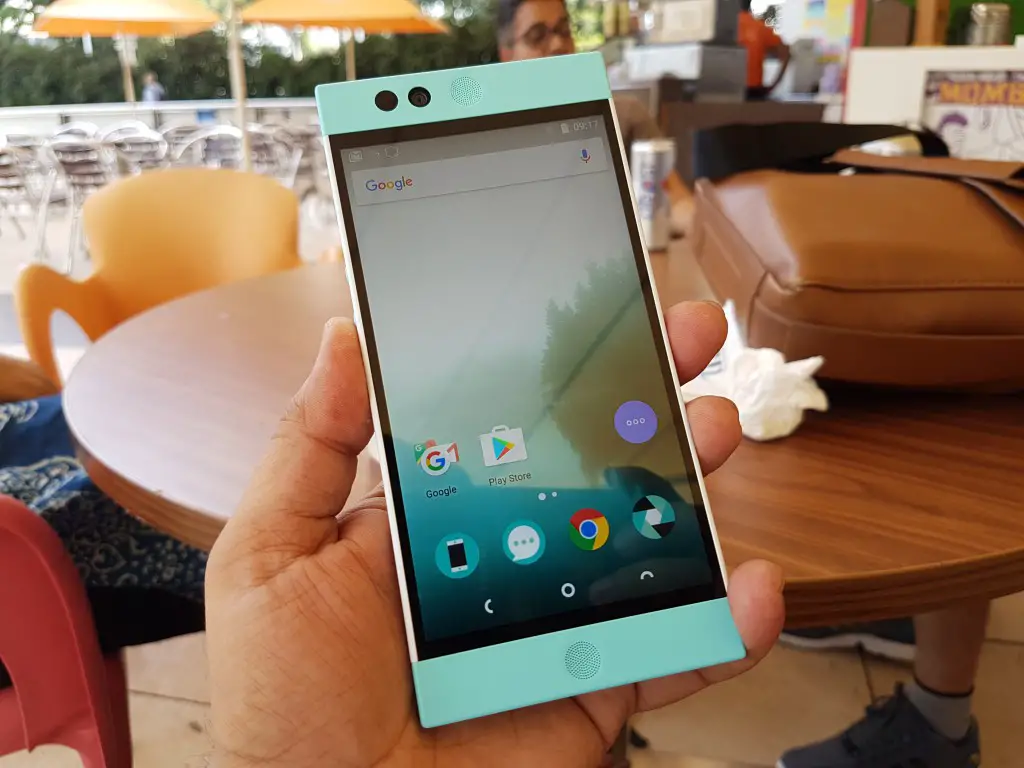 The Nextbit Robin comes with a 5.2 inch Full HD (1920 X 1080 pixels) IPS Display protected with Corning Gorilla Glass 4. It is a good display panel in terms of crispness and colors, and also the viewing angles are pretty good.
Camera Overview
The Nextbit Robin comes with a 13 MP rear-facing camera with phase detection autofocus and dual-tone flash. There is a 5 MP front-facing camera for selfies. The higher resolution photos will be saved in the Nextbit's cloud storage and a lower resolution copy will be stored in the device.
Price and Availability
The Nextbit Robin has been priced at Rs. 19,999 and will be sold exclusively by Flipkart from May 30.
Conclusion
We liked the Nextbit Robin since it was released in US and other countries. The new approach to make your phone smarter was logical and unique for sure. But not in a country like India where consumers prefer saving more and more data, as it is still very expensive to use high speed internet in India. We are still not confident about the infrastructure and you cannot carry your home Wi-Fi to every place you visit. Looking at all these factors, this phone may not attract a lot of consumers in India but it will still have fans who can afford to feed more and more data to their Robin.
At INR 19,999, the phone looks great and has a lot of things to love, but we need to wait and see how Indians react to the Cloud-centric platform.