Coolpad Max is the latest addition to Coolpad's smartphone portfolio in India. After releasing pocket friendly handsets with unbelievable features, the company has not pushed out its first phone above 20K mark and it comes with some really cool and unique features. Other than the software features, it boasts of mighty hardware and a very premium build quality.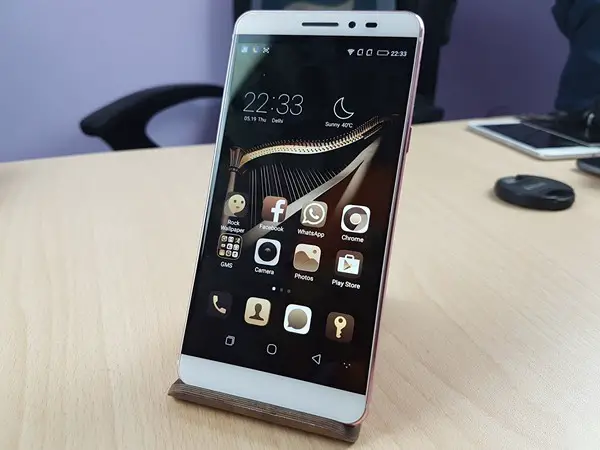 After playing for almost week, we chose our top 5 favorite software features and listed them in this article. There were loads of interesting features but we will list the top 5 that we loved.
Dual Space Mode
Ever thought of using two different Facebook or Whatsapp accounts on the same phone? A lot of people ask us how they can access more than once account on the same phone, as we all know that switching between accounts again and again is a real pain in the head.
The dual space mode allows users to setup two accounts on the same phone and use them separately any time. It supports apps like Facebook and Whatsapp which are the most commonly used social networking apps these days. You can also have a private area where you can save your sensitive data like photos, documents videos and more.
To activate the Private space mode go to settings> Space management. On this menu, you will find all the related settings to customize the Private space.
Cool service
It is an app that allows you to locate the nearest Coolpad service center in a single tap. Looking at Coolpad's span of existence in the country, this option makes a lot of sense to the new users. Using this app, you can simply tap and locate the nearest Coolpad service point and other details of the same. Moreover, you can directly make a phone call to the nearest service center from the app itself.
Detecting nearest Coolpad service center is very easy, simply tap on the Cool Service icon and select the State and city in case it does not detect your location automatically.
Cool Manager
Cool Manager is the one stop solution to most of the management related problems. It consists of the following options-
Clean- This option cleans the trash files, stored cache files, closes unused apps and frees up RAM and storage.
Data- This option allows you to keep a track on the data stats. These stats simplify the consumption of data by individual apps in a given period of time. It also helps you to set firewall for selected app on monthly, weekly or daily basis.
Power- This option allows you to select the battery modes, and you can also customize your power by choosing actions and apps where you want to cut down the power.
App- This option allows you to customize app settings including app mover, ad blocker, anti-virus and more. You can tweak you r apps individually and directly from this option.
Block- You can reach this option and list the numbers you want to block, for calls and SMS.
Privacy- This option allows you to grant permissions to phone apps like camera, calls, texts, contacts and more.
You will find the Cool manager app right on the app tray, and you can simply tap and reach these settings.
Rock Wallpaper & Theme Apps
Coolpad Max offers you a great variety of customization features. It surely looks beautiful from outside, but it offers some useful apps to make it look good on the screen as well. Coolpad Max offers dedicated 'Rock Wallpaper' app, that allows you to change the wallpapers with a single tap.

Also, it allows you to choose over a wide range of themes from the online store from the Theme app that comes pre-installed on the main menu.
Conclusion
These 4 features of Coolpad Max did impress us with the way they are designed and the ease of usability. Let us know what you think about these features and if they are really useful to you. What more do you expect from this smartphone and what does it lack? Respond with your answers in the comment section below.