Honor 5C is the latest addition to Honor's affordable handsets, and with the new handset, honor looks all prepared for the competition this time. It stands against the likes of Moto G4 Plus, Redmi Note 3, LeEco Le 2 and Zuk Z1. At INR 10,999, it is the most affordable among its competitors.
We have already seen Honor 5C doing really well in almost every area. So we decided to test the most touted feature of this phone which is the performance. We did a thorough gaming test with this device, and here is our sum up of our experience while gaming on the Honor 5C. We tested multiple games including one high-end game, one mid-range game and a light game.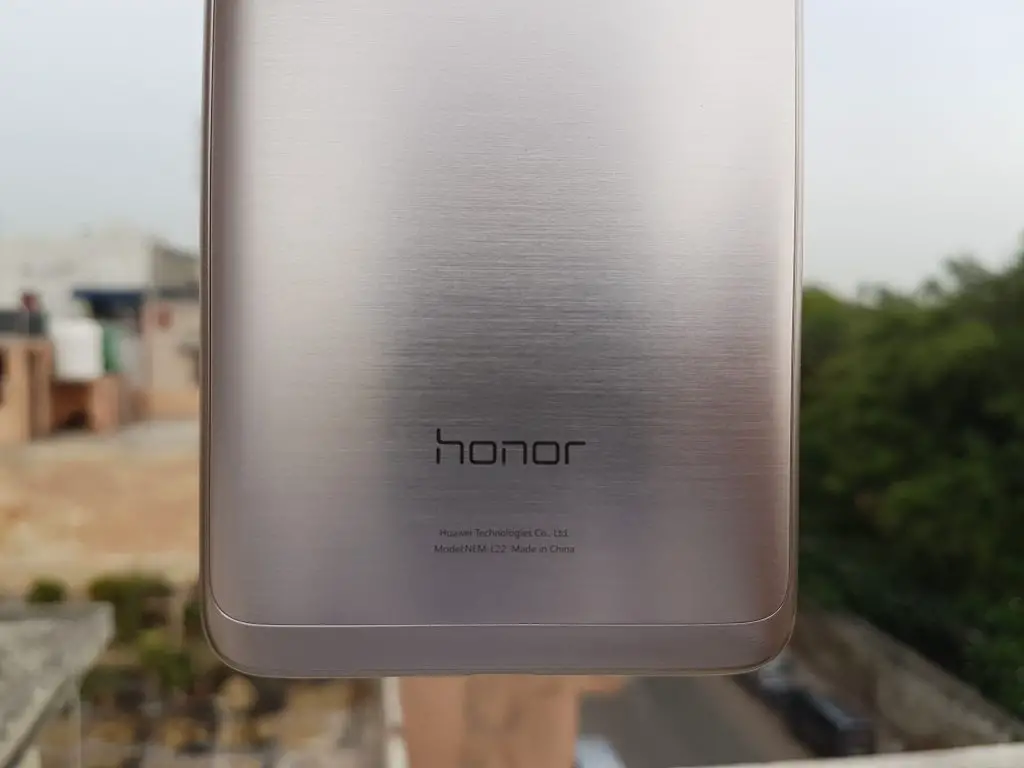 Honor 5C Specifications
[table id=571 /]
Hardware Overview
The Honor 5C has a 16nm Kirin 650 chipset, and Quad-core 2.0 GHz Cortex-A53 + quad-core 1.7 GHz Cortex-A53 with 2 GB of RAM and Mali-T830 MP2 GPU for better graphic performance.
The display is a 1920×1080, 5.2 inch IPS LCD panel that amounts to 424 pixels per inch. The battery is a 3,000 mAh unit with fast charging support.
Gaming Performance
Asphalt 8: Airborne
Asphalt 8 is one of the most played racing game in smartphones and there are only a few budget phones which can handle the graphics without an issue. Honor 5C surprised me soon after I played Asphalt 8 on this device. It was handling the game with an ease and I did not face any issue while playing this game for hours.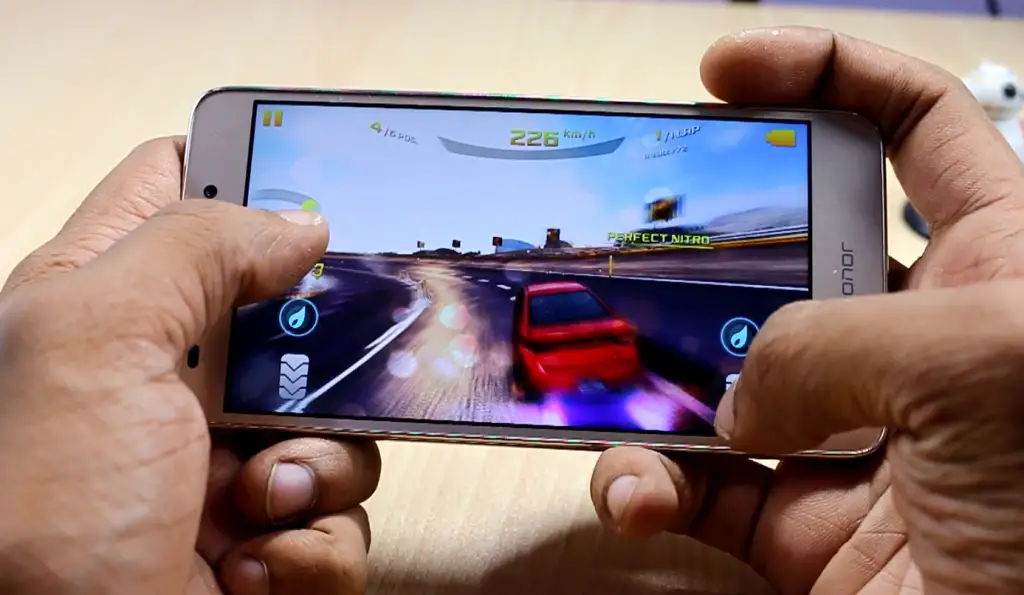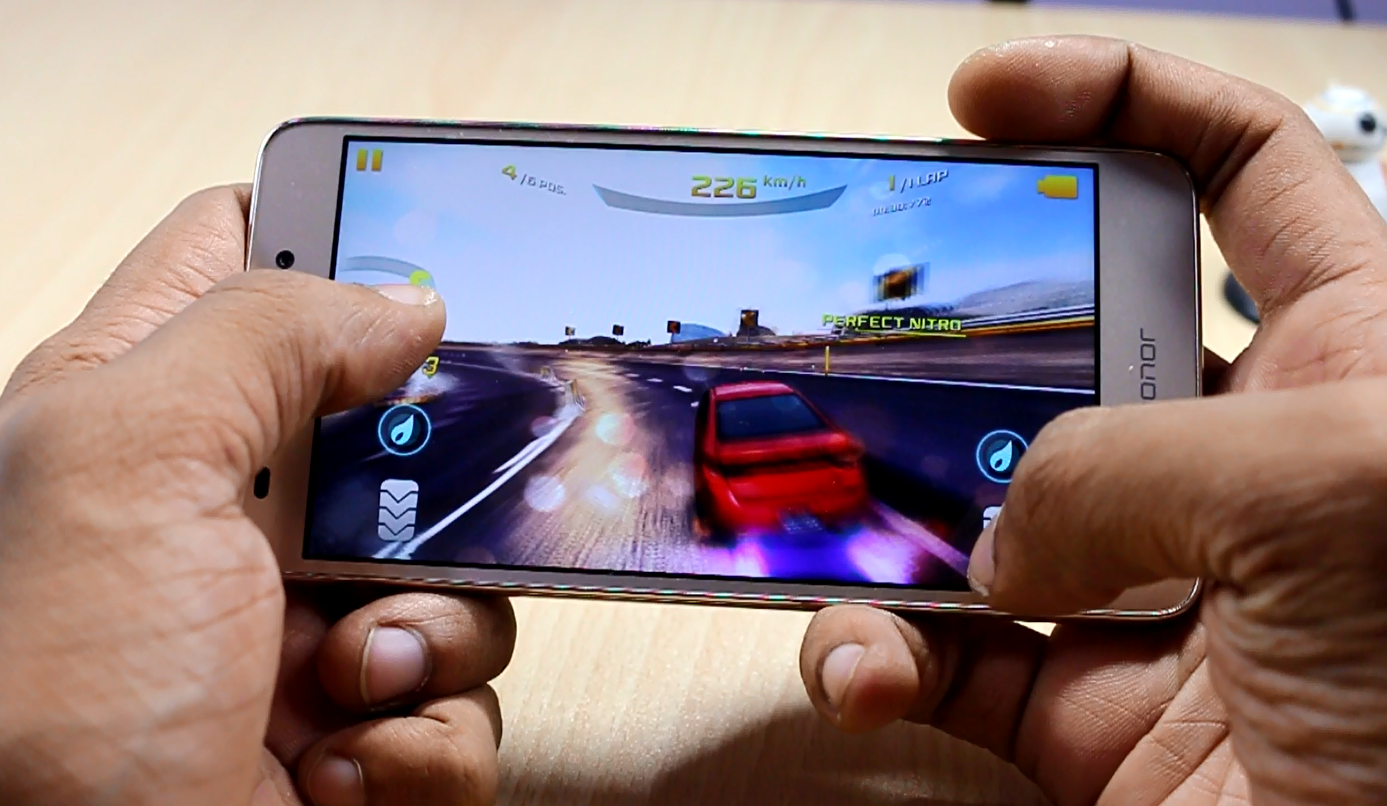 Not only the performance was impressive, it was also handling the heating very well and the battery drain was well under control. You may notice minimal frame drops while playing the game but it will not spoil the game at all.
Duration- 1 Hour
Battery Drop- 17%
Highest Temperature- 37.2 Degree Celsius
Dead Trigger 2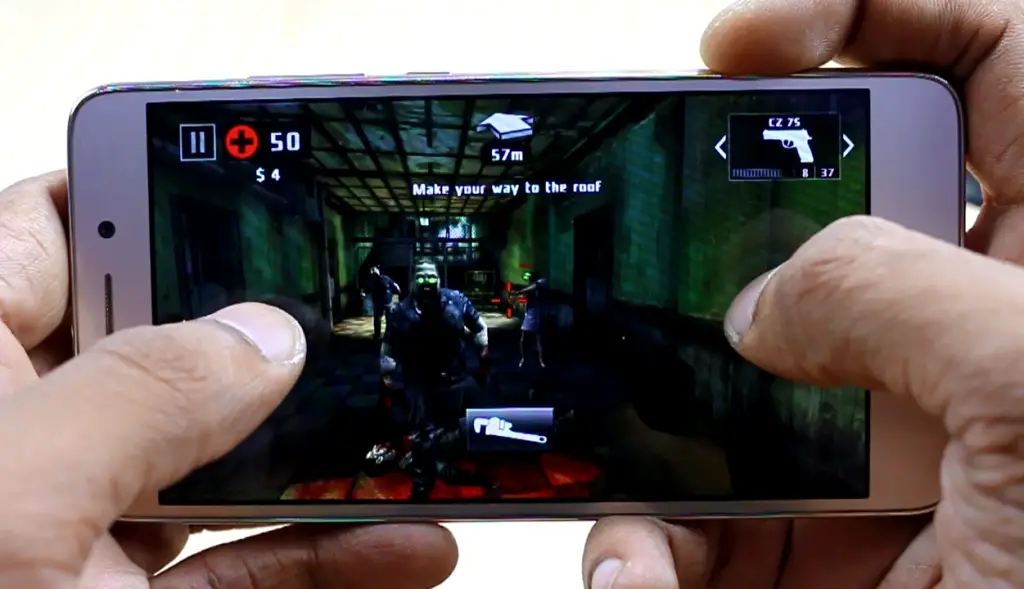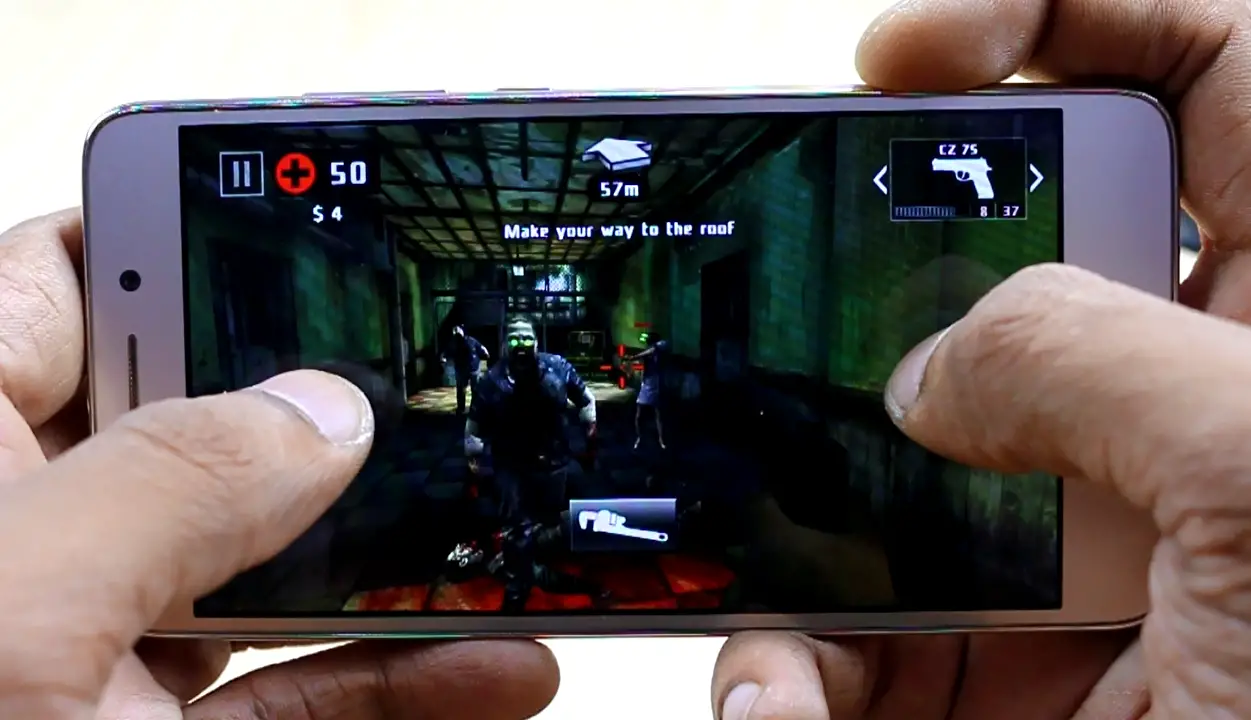 I tuned the settings to high resolution before starting the game and started playing it. My experience with this game was buttery smooth; I did not face even a single glitch even after 45 minutes of continuous gaming.
Duration- 30 Minutes
Battery Drop- 7%
Highest Temperature- 38 Degree Celsius
Angry Birds Go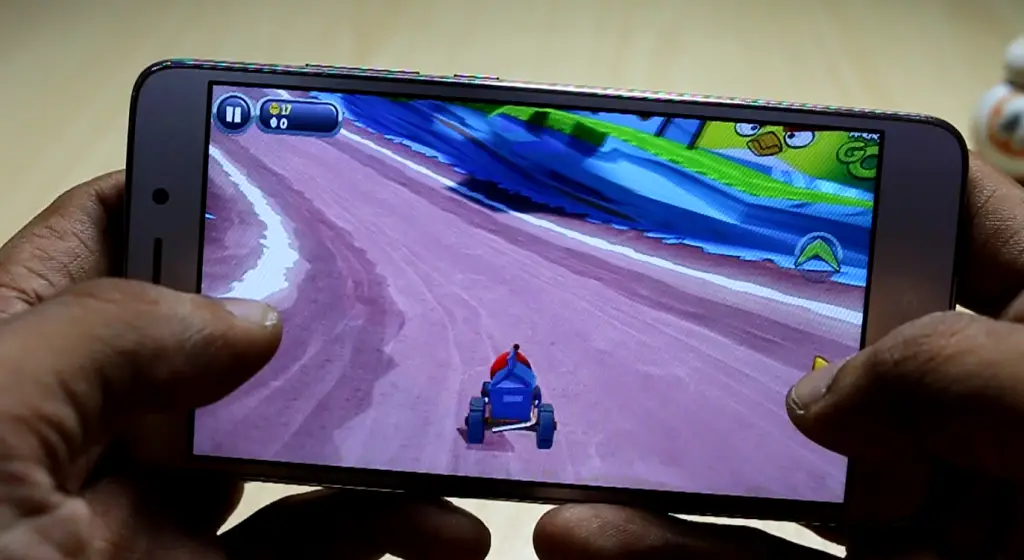 This is the lightest game among the 3, but we have seen cases where a phone handles heavy games with ease but sometimes fails while running small games. Just to make sure, I played Angry Birds Go for an hour, and as expected, Honot 5C did not show any sign of stutter. The game was easily playable and felt very smooth.
Duration- 1 Hour
Battery Drop- 15%
Highest Temperature- 35.8 Degree Celsius
Touch Screen Response
Touch screen response plays a major role while gaming on a smartphone. Honor 5C has a very nice display and like previous Honor phones, it offers smooth touch with quick and accurate response. It supports up to 5 touches and all the points work perfectly fine.
Conclusion
Honor 5c is a good phone with all the features you need from a phone of this price range. The best part is that it provides quality hardware and software to make the deal sweeter. The Honor 5C offers great gaming experience and battery life, thanks to the all-new Kirin 650 processor. It makes it more power efficient and fast. We give thumbs up to the Honor 5C in terms of gaming and performance.