The OnePlus 3 is the latest and by far the best phone from the popular Chinese firm aiming to take on the big name flagships of 2016. This year's model is a stunner featuring a metal design which is thinner and lighter than before. Its 7.4mm-thick aluminium frame makes this handset a delight to show off in your circle.
It also boasts of a several upgraded specs including Snapdragon 820 chipset, 6GB of RAM, 64GB of storage as standard and a 16MP Sony camera. It looks and feels extremely premium and resembles to a few other metal phones from Apple, HTC.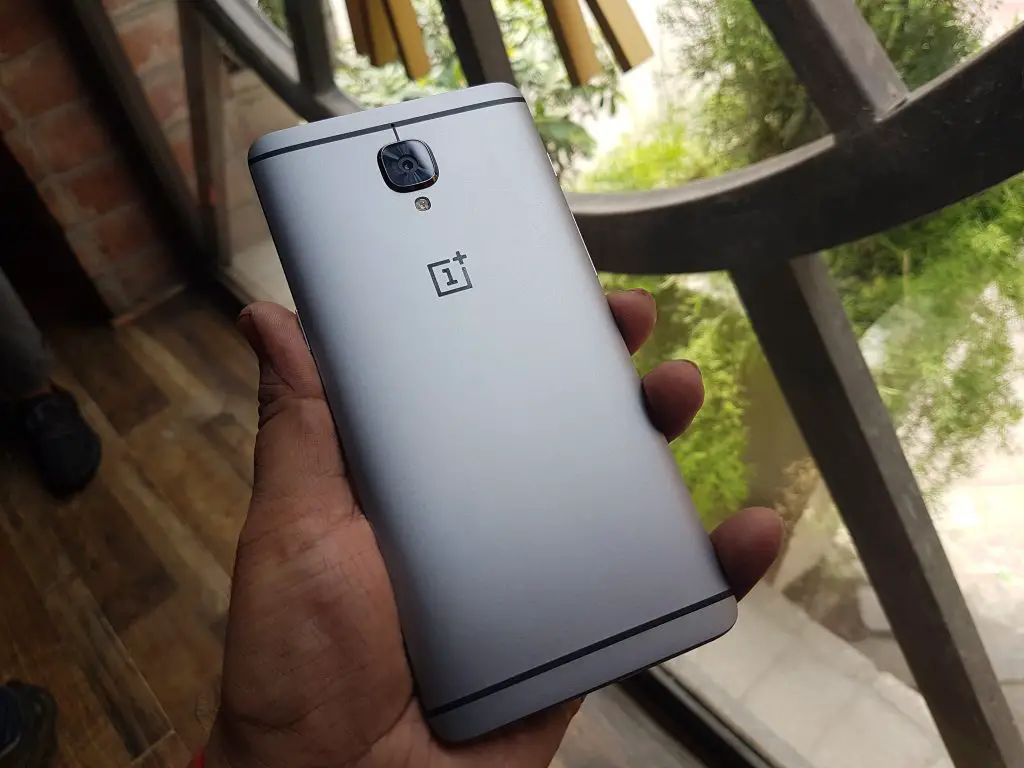 Camera Hardware Table
Edit

| Model | OnePlus 3 |
| --- | --- |
| Rear Camera | 16 Megapixel |
| Front Camera | 8 Megapixel |
| Sensor Model (Rear) | Sony IMX 298 Sensor |
| Sensor Model (Front) | Sony IMX 179 Sensor |
| Sensor Size (Rear Camera) | 1/2.8 |
| Sensor Size (Front Camera) | 1/3.2 |
| Pixel Size (Rear Camera) | 1.12 µm |
| Pixel Size (Front Camera) | 1.4 µm |
| Aperture Size (Rear Camera) | f/2.0 |
| Aperture Size (Front Camera) | f/2.0 |
| Flash Type | Single LED |
| Video Resolution (Rear Camera) | 2160 p |
| Video Resolution (Front Camera) | 1080 p |
| Slow Motion Recording | Yes at 120 fps |
| 4K Video Recording | Yes at 30 fps |
| Image Stabilization | OIS, EIS |
OnePlus 3 Camera Software
The camera app of OnePlus 3 is extremely straightforward and easy to use. It offers the options like Slow Motion, Manual, Panorama, Time lapse and etc. Additional modes can be found in a sub-menu, leaving only the major options at the top-right of the screen. These include the HDR controls, the flash toggle and the HD toggle. Using the Manual mode, the shutter can be set to as slow or fast as you want, and the rotary dial system feels good. It offers control over all the main parameters like focus, ISO, shutter speed, white balance and etc.
OnePlus 3 Camera Modes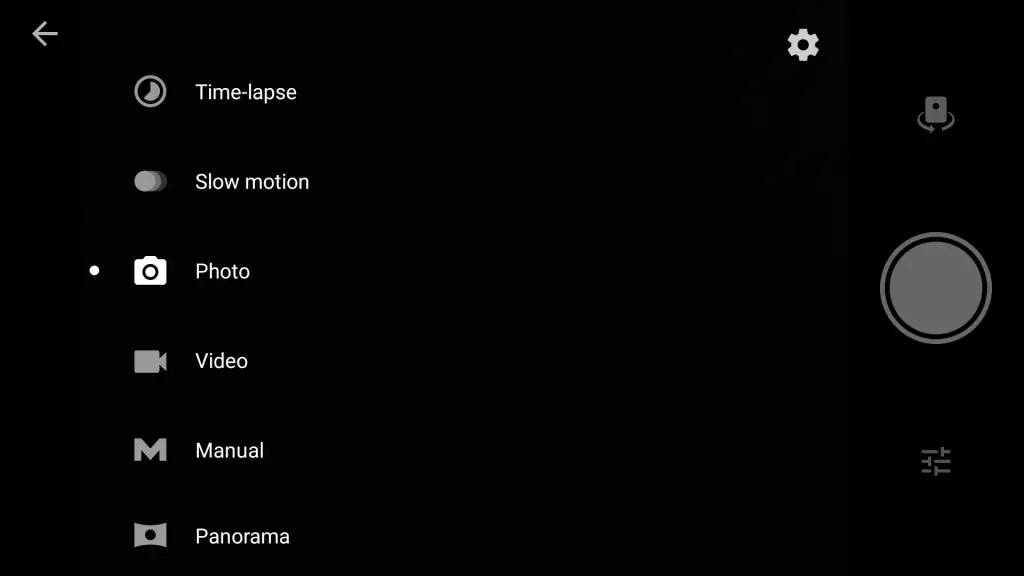 OnePlus 3 camera offers modes such panorama, slow motion, time lapse, manual and HDR.
HDR Sample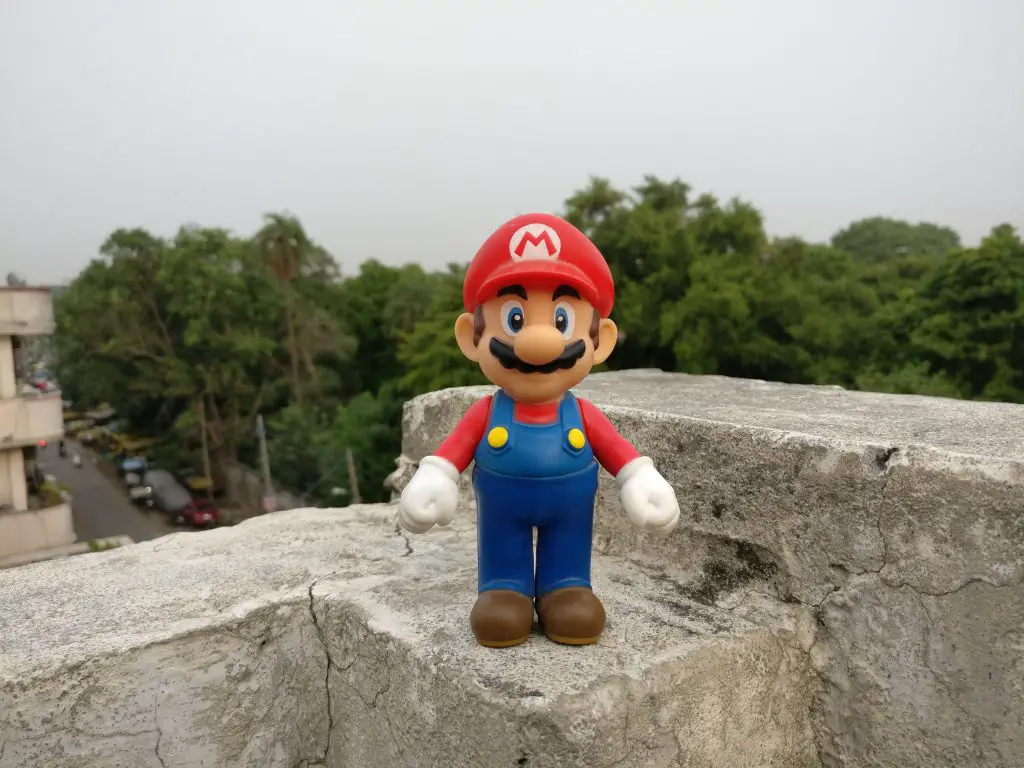 Panorama Sample

Low Light Sample
OnePlus 3 Camera Samples
Front Camera Sample
On the front, OnePlus 3 comes with a Sony IMX179 8-megapixel sensor is the one featured on the rear of the Nexus 5 from 2013. It's an old but high-end piece of hardware considering it is fixed on the front. Selfie quality is excellent, with solid white balance even in artificial indoor lighting. It offers good in terms of details and handles light quite efficiently.
Rear Camera Samples
On the rear it features a Sony IMX298 16-megapixel sensor which is used in both the Moto X Style and the Huawei Mate 8. The rear camera performed really well in the natural light and even in the low, artificial lightning condition. Colour were great, photos offer excellent sharpness and superb contrast. Overall the photos were really impressive and were quite comparable to the other flagship devices.
Artificial Light
The phone performed quite well in artificial lights as well. It had a bit of noise to it but colors were accurate, detailing was good and overall the images came out to be quite good and sharp.
Natural Light
To be honest this phone performed better than we expected in natural lighting condition. The photos were exceptionally detailed with accurate color and saturation. It performed great in terms of exposure and the dynamic range as well. The pictures came out to be attractive and showed proper inch by inch detail. Though it struggled a bit while focusing to a very close objects but that is a common case with most of the cameras.
Low Light
Even the low light shots were good. Indeed there was some noise to it, but again the colors were natural, sharpness was kind of okay and detailing was also good. Though the camera struggled a bit to focus sometimes but that's pretty much acceptable in low light scenario.
OnePlus 3 Camera Verdict
Well the camera really impressed us in almost every lighting condition and actually performed better than what we expected in natural lightning condition. It sometimes struggles a bit while focusing but it won't be bothering you much. it occurred mainly in dim lighting conditions.
Colors, sharpness, contrast, detailing, and exposure looks great in the shots. The camera is obviously great in its price range but can't say best in the class as we feel that other high end phones like S7 takes slightly better shots. The only competitor we have spotted so far is Mi 5.