Out of the best smartphones we have seen in 2016, the OnePlus 3 is the one that tops the chart according to me when you look for a complete package. The latest iteration of OnePlus has been the biggest surprise from the Chinese startup till now. It comes with a flawless design, powerful hardware, great cameras and some amazing features like dash charge and more. With the entire prowess it has got, OnePlus 3 has managed to give a tough fight to flagships selling at double the price.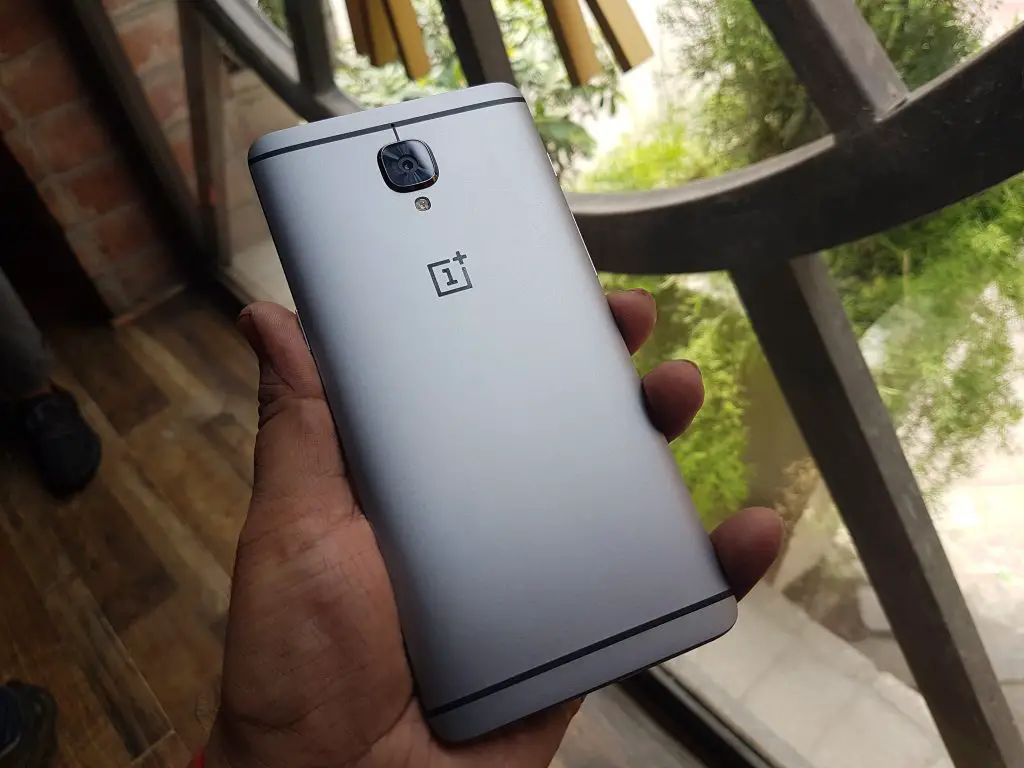 So if you are one of those smart guys who have put their money on the right phone, we have brought a set of tips and tricks to make your experience better. We have listed some helpful tips, so that you make most out of your smartphone.
OnePlus 3 Full Coverage
Customize navigation buttons
Most of the OEMs like Samsung, LG, Sony and HTC place the back button on right and the menu button on the left whereas the OnePlus 3 comes with opposite placements by default. It sometimes gets irritating when you are not used to the new setting. To resolve this problem, OnePlus offers changeable navigation buttons.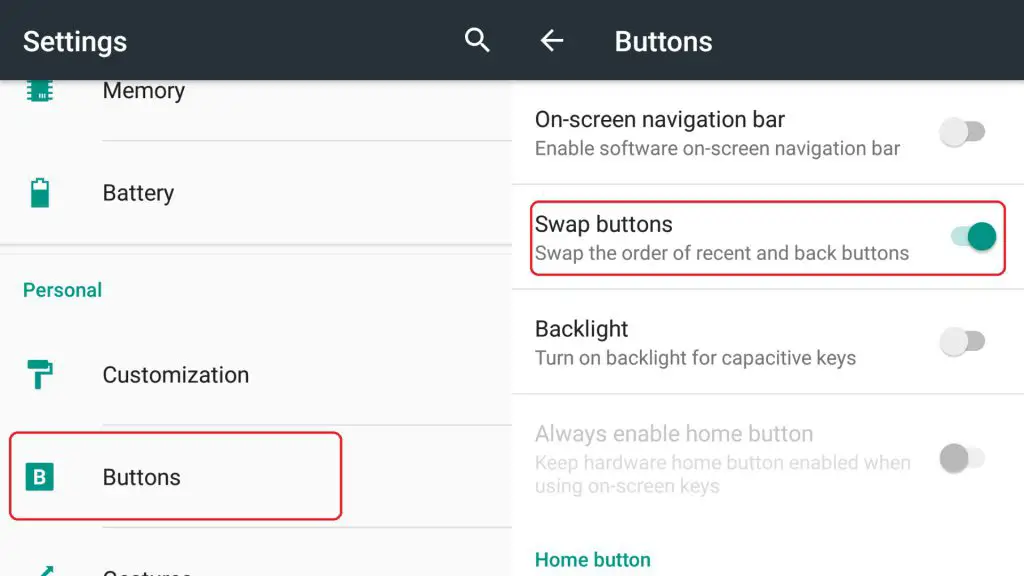 Unlike other phones, it comes with simple backlit dots in place of dedicated soft key graphics. Now that is smart. To change the placement of buttons, you can follow these steps: Just go to Settings > Buttons > Swap Buttons to make the change.
Activate Ambient Display & Proximity Wake to peep into notifications
Much like the Active display from Motorola, the Oxygen OS has an option called Ambient Display. The AMOLED display on the OnePlus 3 makes it more convenient to place this option on board. This feature wakes the screen for few seconds when a notification arrives.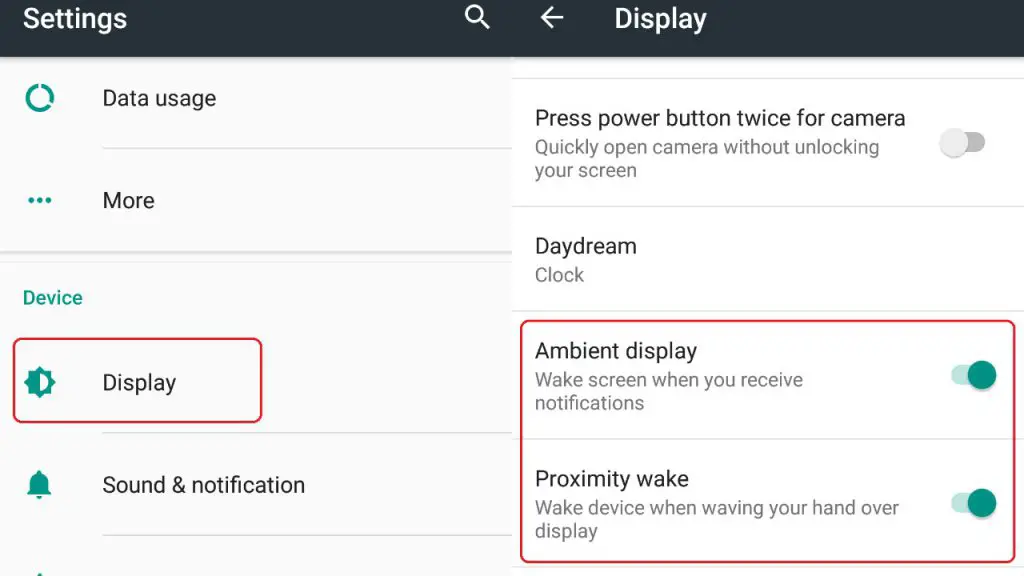 You can enable this feature by going into Settings > Display and scroll down to activate the Ambient display. Right under the Ambient Display, you'll find another option called the Proximity Wake, which lets you have a look at the time and notification by waving your hand over the display. All you have to do is to wave your hand over the proximity sensor on top of the display.
Smart and Quick Gestures
The Oxygen OS comes equipped with some really cool gestures, and I must remind you that these gestures were available on OnePlus X and OnePlus 2 as well. There are four gestures which are:
Double Tap to Wake- Tap twice to wake up the display.
Open camera from lock screen- Simply draw an 'O' on the lock screen to open camera directly.
Turn flash from lock screen- Draw a 'V' on the lock screen to turn the flash on within a second.
Music control- Play, pause, previous and next your soundtrack by drawing over the lock screen.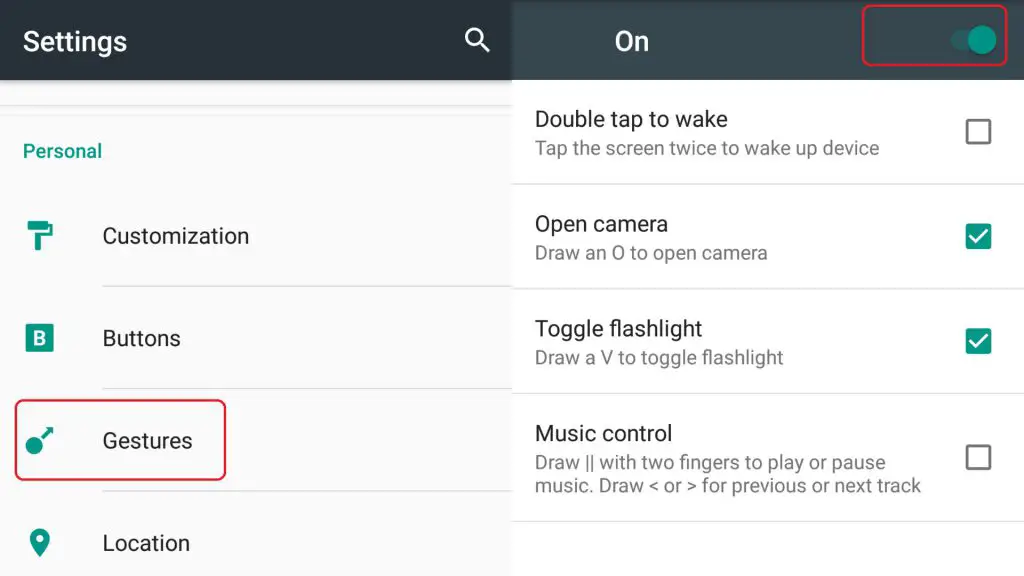 This definitely saves a lot of taps and swipes and the better part is that OnePlus 3 responds amazingly quick to these inputs. To enable these, go to Settings> Gestures and select On before checking the gestures that you want to use.
Arrange your status bar
Status bar resides at the top of the display and it is the most used area on your display. It is necessary to keep it neat and manageable so the OnePlus 3 offers you an option to customize the status bar. It basically shows your signal strength, Wi-Fi status, notifications and more. Sometimes it gets very crowded and clumsy to look at.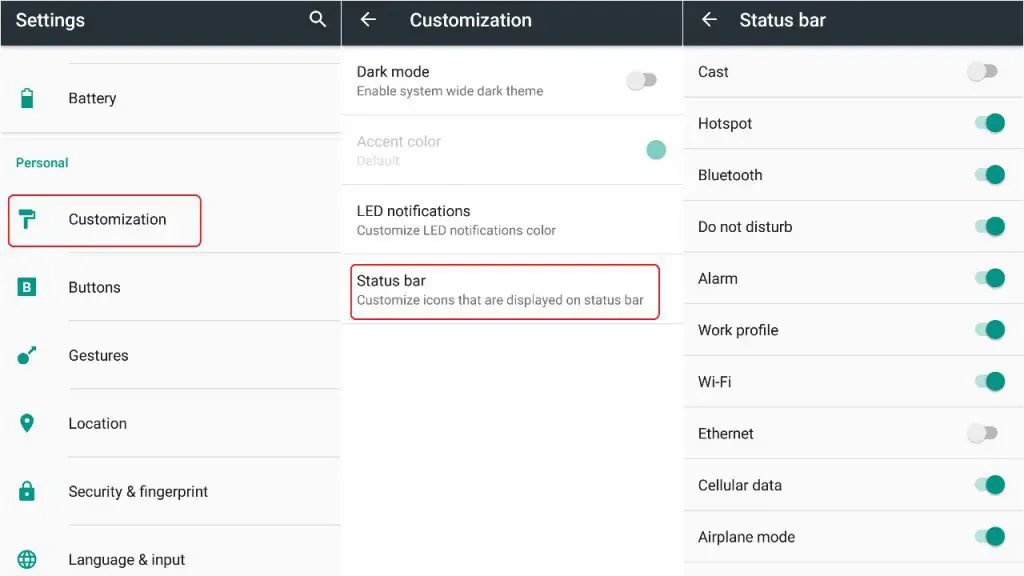 You can sort out the icons by removing and adding the icons you need. Simply go to Settings > Customization > Status bar, you can pick and choose individual icons you want to see.
Care for your eyes with the night mode
This is not something unique but very useful. Night mode eliminates the tint of blue from your display which makes it yellowish and looks warm. This yellow tint is easier on your eyes compared to the ususal screen, and it is perfect to use in the night. Moreover, if you find the display too yellow, you can adjust the quantity with the slider.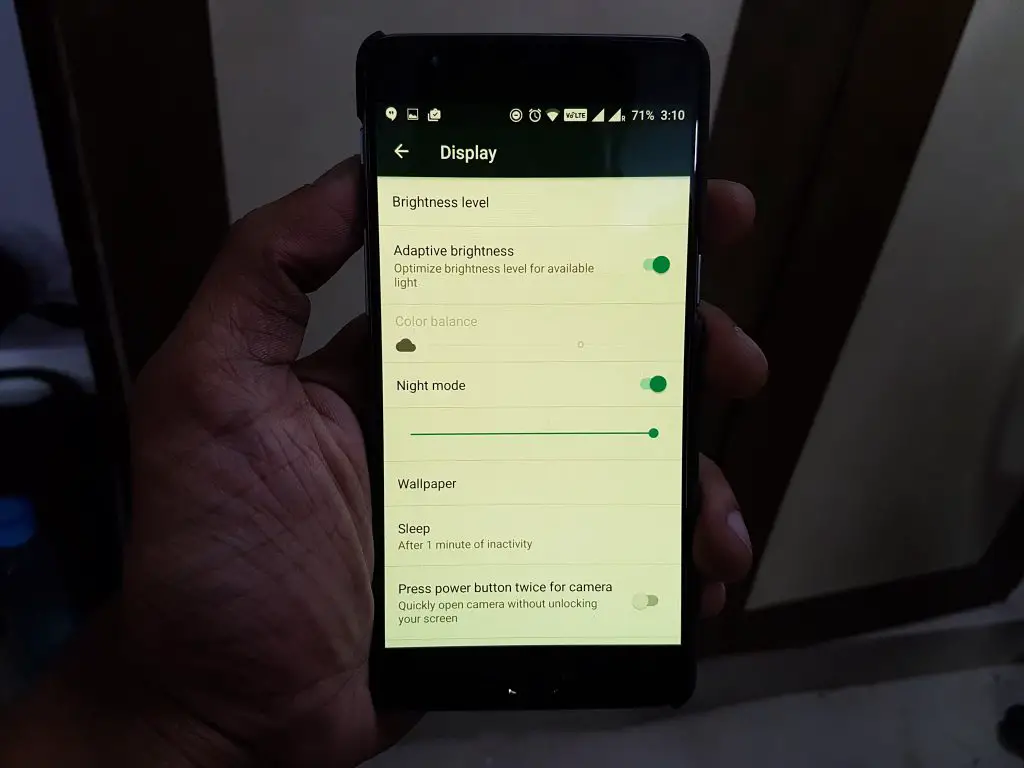 You can turn it on directly from the quick setting toggle or can head to Settings> Display> Night Mode.
Activate/Deactivate Shelf
Shelf is basically a shortcut or quick access panel that can be accessed by swiping to the left of the home screen. It displays frequently used apps, you can place your widgets and also has a memo feature. You will find this feature by default but if you are not able to see it or want to take it off, then follow these steps.
Tap and hold on the home screen.
Now tap on the customize button on the bottom right.
You will find options to enable/disable or customize the shelf option.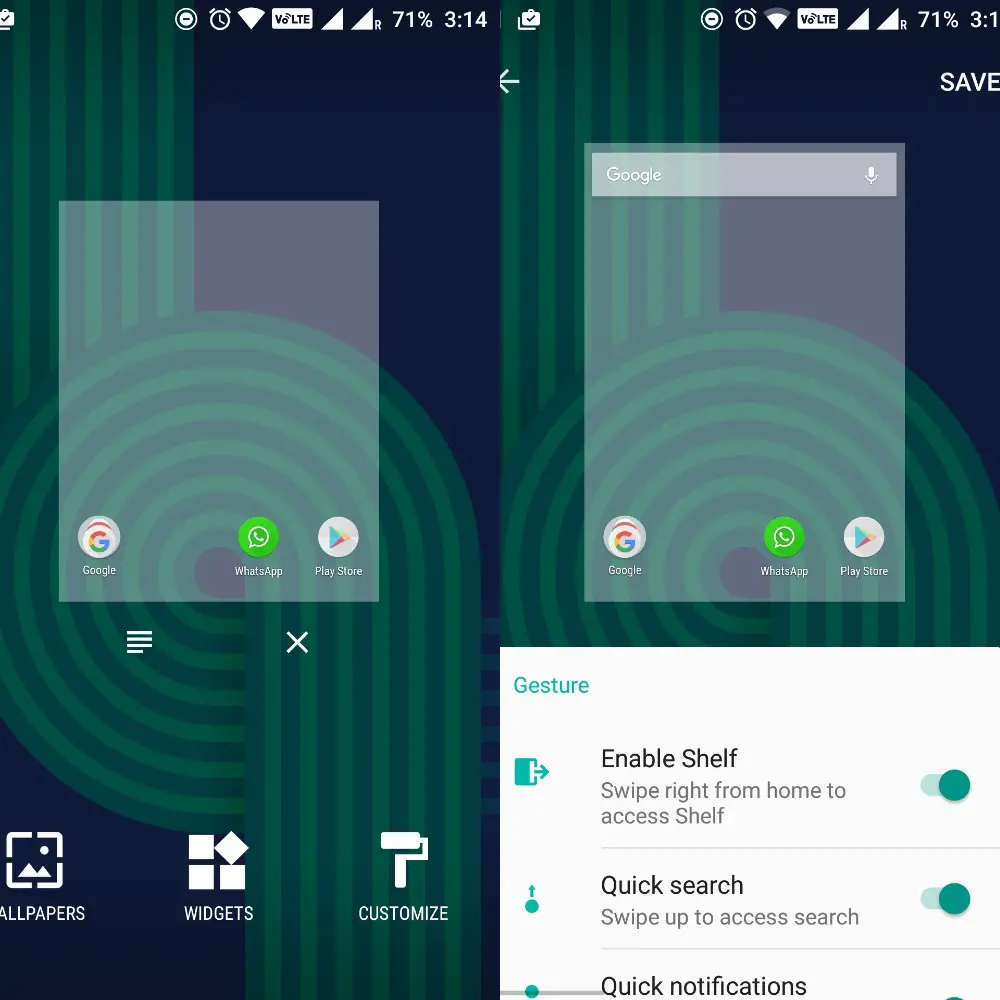 Change App icon size and density
If you like all your apps in one single screen and prefer smaller icons, then OnePlus 3 gives you the option to customize the size and density of your icons.
To resize your icons tap and hold on the home screen> tap customize> swipe right two times and you'll see icons option, choose from small, standard and large. You can also change the icon type from the given options.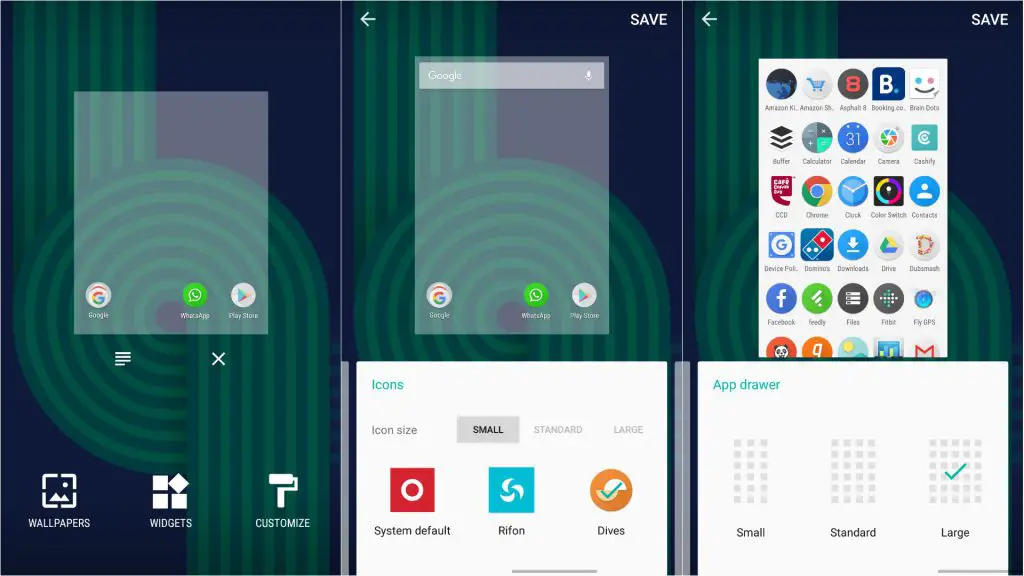 If you swipe the card on the right once again, you'll find an option that will let you arrange your icon density according to your convenience.
Customize Alert slider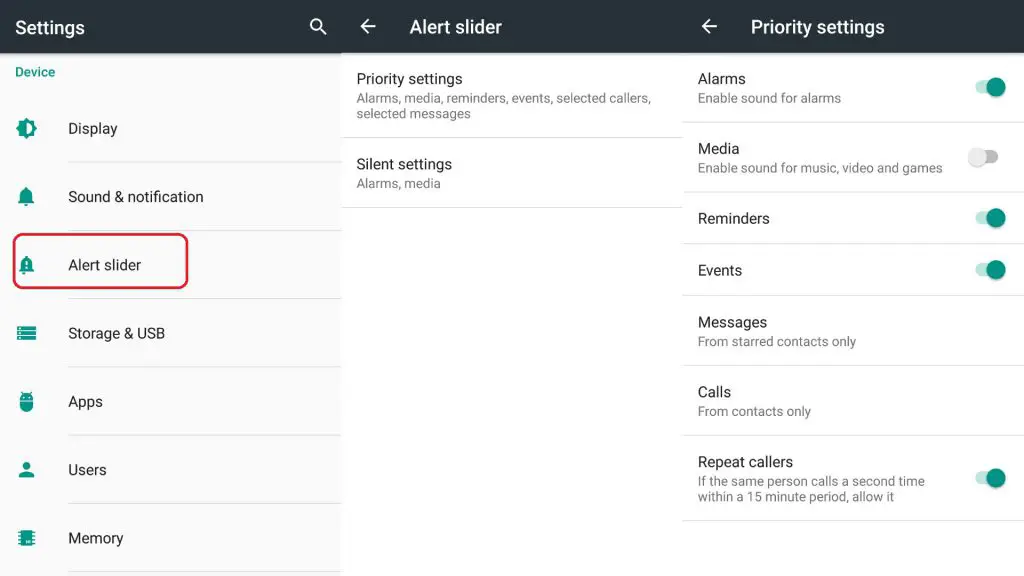 Alert slider is the physical switch on the top left side of the OnePlus 3 that allows you to quickly switch between sound profiles. There are 3 levels, in which the bottom one is the general, middle one is a priority mode that allows you to choose the apps you want to get notifications from.  And if you want to silence everything on the phone, you can switch it to the top. Within Settings> Alert Slider, the Priority settings and Silent settings can be configured. In Priority settings you can check or uncheck alarms, media, reminders, events, messages, calls and repeated calls. In Silent settings you can only toggle alarms and media.
Change Notification LED colours
This feature is nothing exceptional or unique but there are very few flagship phones that offer this feature. It lets you have an idea about your notifications by looking at the colour of the LED. On OnePlus 3 you can change the colour of the notification and also access applications to enable or disable the notification LED for particular app.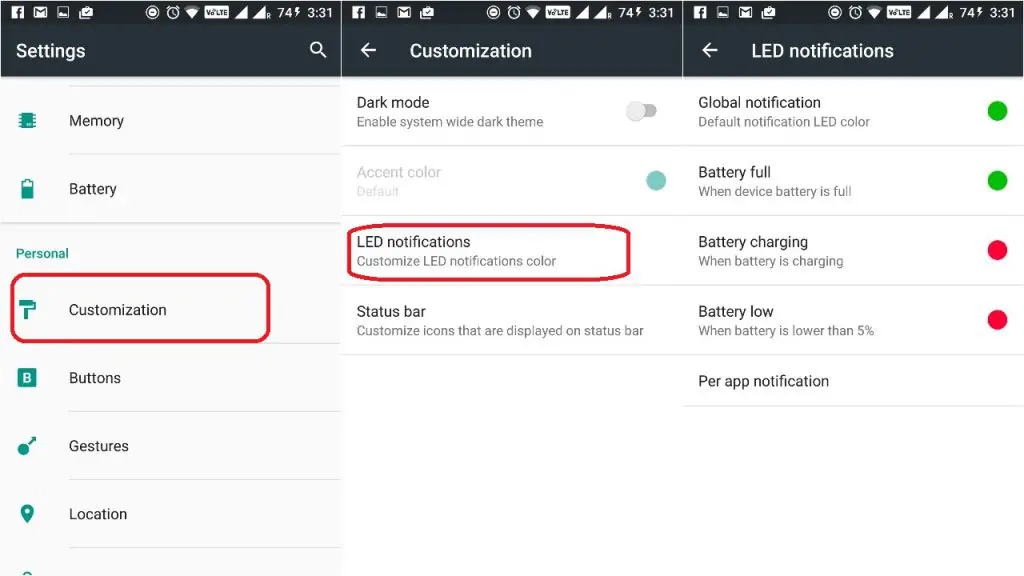 To customize the LED colours go to Settings> Customization> LED Notifications.
Switch to On-screen navigation bar to avoid accidental touches
I have often experienced one issue in the OnePlus 3 and that is the accidental touches on the navigation buttons. It keeps happening while playing games, watching videos and also while normal usage. If you are also tired of the same issue and want to avoid such problem, then it is best to disable the buttons temporarily.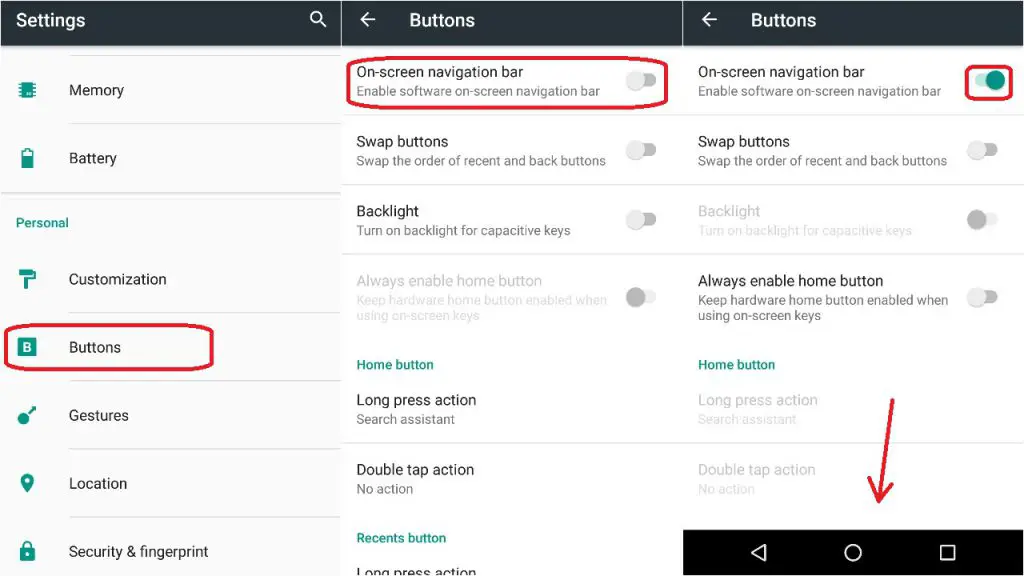 To do this, go to Settings > Buttons and enable On-screen navigation bar. When you have done this, the physical buttons are freezed and navigation keys appear on the bottom of the screen and they disappear when you are not using them.